BlackBerry KEY2 LE
Fans will find a lot to love in the affordable Key2 LE with its smart design, robust keyboard and fantastic security features. Read more
Free from £0.00
OS Android
Phone size
Camera N/A

Find your perfect KEY2 LE deal:
Select a package
Filter deals
Oh no! No deals? You probably chose options that we can't find any deals for, sorry!
Take a look at the things you clicked on again and try to change some options, or start fresh!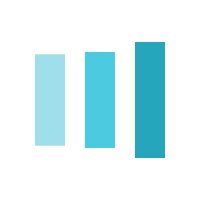 Load more deals
If you buy a product through our website we sometimes earn commission. You can find out more on our About page.
We always aim to provide accurate information but if there's anything we've missed then please get in touch and let us know.
We aim to display as many tariffs available on the market as possible, depending on the data available to Mobile Phones. Legacy tariffs are excluded as well as some more granular tariff information such as international out of bundle rates.
We aim to display as many existing customer tariffs as possible, depending on the data available to Mobile Phones. Existing customers should check with their current provider for additional customer tariffs.
We aim to display as many promotional extras with tariffs as possible, depending on the data available to Mobile Phones. Some promotional extras may not be displayed.
Many discounts and promotions on Mobile Phones will be included in the tariff pricing structure. Automatic cashback is included in the average monthly cost, first-year cost and total contract cost calculations. Some promotions such as gift cards and redemption cashback will need to be claimed by the customer after the tariff is purchased, therefore, we do not include these in our pricing structures. The tariff supplier will be able to give full details of how these promotional extras should be claimed.
Tariffs featuring 'unlimited' allowances may be subject to traffic management or fair usage policies. Please see our guide for more information on how this works.
SIM only deals are limited to 30 day or longer, excluding shorter plans and 'Pay as you go' tariffs.
All prices shown are inclusive of VAT.
Prices shown are based on the assumption a user will not exceed their inclusive allowance. Costs for additional out-of-allowance usage are provided for information only.
If you choose to pay via a method other than direct debit or you would like itemised or paper billing, you may incur additional charges to those displayed on Mobile Phones.
A supplier may increase the price during your contract, but if this is excessive you should be able to exit without penalty. Ofcom has more information on how to complain about your provider and comparative information on complaints handling.
Last updated on the 18th of November at 10:14pm with 504,499 deals.
Our BlackBerry KEY2 LE Review
The Key2 LE isn't likely to win any new fans over to the niche Blackberry brand, but its target audience will find the slick business design, snappy performance and brilliant security features impossible to resist.
Blackberry Key2 LE: Display
The majority of the available space on the front of the Key2 LE is taken up by that iconic keyboard which leaves it with a very small 4.5-inch display. Combine that with the 3:2 aspect ratio, which sees chunky black bars appear around videos in landscape mode, and how awkward it feels to hold the Key2 LE on its side, and you get a device that's not for those who enjoy streaming and gaming.
That being said, the actual picture quality of the display is very good. A 1080p HD resolution ensures that everything looks pleasingly sharp, contrast levels are great and while the LCD panel isn't quite as dazzling as an OLED one, colours still appear fairly punchy.
Blackberry Key2 LE: Camera
Nobody is buying a Blackberry solely for its camera but in well-lit conditions the Key2 LE's rear 13MP and 5MP dual lens setup is capable of capturing some solid shots that contain a fair amount of detail and bright, well-balanced colours.
The camera app is very responsive and nicely straightforward to use, featuring just a standard few modes like portrait, panorama, crisp HDR and slow-mo. Images taken at night unfortunately tend to contain a bit more noise but it's nothing that'll seriously ruin the quality of your photos and impressively, the Key2 LE is capable of shooting 4K video at 30fps.
Blackberry Key2 LE: Design
The Blackberry Key2 LE is made entirely of polycarbonate plastic instead of metal, but you'd be really hard pressed to tell the difference, with a light, smooth shine and sleek combination of rounded and smooth edges. A sheet of texturised rubber covers the back which lends it pleasantly grippy feel and a 3.5mm headphone jack sits on top.
A physical smartphone keyboard isn't for everyone, but fans will find this one a joy to use due to its robust nature and smooth matte finish that allows your fingers to glide effortlessly over the keys. The Convenience key really lives up to its name by allowing you to instantly launch the app you've mapped to it but it's a little annoying there's no capacitive trackpad or gesture function.
Blackberry Key2 LE: Performance
A mid-range Qualcomm Snapdragon 636 chipset and 4GB of RAM is more than enough to keep the Key2 LE running smoothly. Business users will find it incredibly reliable and capable of carrying out a multitude of tasks like sending emails, switching between apps and creating documents quickly and efficiently.
Battery life is excellent too and the Key2 LE should easily last you all day even with steady use. If you do find yourself needing a top-up, switching on Boost Mode will equip you with a very large amount of juice in a short space of time.
Blackberry Key2 LE: Features
The Key2 LE runs the previous version of Google's slick Android OS, the excellent Oreo 8.1, with a Blackberry overlay. There's your standard selection of stock apps, the love-it-or-hate-it Blackberry Hub which collects all of your notifications together in one place a and fantastic range of premium security features.
Conduct a scan with the advanced DTEK app and it'll immediately highlight any vulnerabilities then offer helpful recommendations on how you can better protect your device. Locker allows you to store all of your apps, photos and files behind a password or fingerprint while a specialised version of Firefox helps you avoid web tracking and auto-deletes your session as soon as it's over.
How much is the Blackberry Key2 LE?
The Blackberry Key2 LE sits squarely in the mid-range smartphone price bracket at around £350 for the 32GB model and £400 for the 64GB model. We still recommend opting for a pay monthly contract however, as there's just such a wide variety to choose from and you'll receive all of your calls, texts and data in one convenient package.
Blackberry Key2 LE: Our Verdict
Blackberry isn't a smartphone brand that will appeal to the masses but those who make up its specific target audience will find the Key2 LE to be an excellent business smartphone.
It's got that classy corporate look and the well-designed keyboard feels very pleasant to use even for long periods of time. A speedy performance allows you stay on top of your work and a superb range of security features equips you with that extra layer of protection for peace of mind.
BlackBerry KEY2 LE Specification
Display Size:
Display Resolution:
Display Type:
Primary Camera Flash:
Primary Camera Resolution:
Primary Camera Megapixels:
Secondary Camera Megapixels:
Memory Card Slot:
2G Connectivity:
3G Connectivity:
4G Connectivity:
Bluetooth:
GPS:
Wi-Fi:
Processor:
Chipset:
Talk Time:
Weight (grams):
Dimensions:
Battery Type:
IP Rating:
Sim Type:
Operating System: Android
Compare BlackBerry KEY2 LE packages
Get in touch
For offline comparisons or other support, contact us at:
Why compare with Mobile Phones?
Compare phones and tablets and get accurate, unbiased results
Easy filtering so you can see a range of ideal plans and tariffs
Find offers on pay monthly handsets and SIM Only
In-depth reviews of the latest smartphones and tablets
Start searching now to see all the latest deals and offers.