BlackBerry Classic
The Blackberry Classic combines a throwback design with modern technology to create a phone that retains physical use whilst rivalling other smartphones. Read more
Free from £0
OS BlackBerry
Screen size 3.5"
Camera 8 megapixels

Find your perfect Classic deal:
Select a package
Filter deals
Oh no! No deals? You probably chose options that we can't find any deals for, sorry!
Take a look at the things you clicked on again and try to change some options, or start fresh!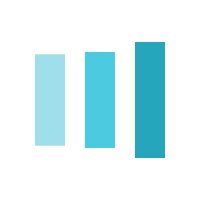 Load more deals
If you buy a product through our website we sometimes earn commission. You can find out more on our About page.
We always aim to provide accurate information but if there's anything we've missed then please get in touch and let us know.
We aim to display as many tariffs available on the market as possible, depending on the data available to Mobile Phones. Legacy tariffs are excluded as well as some more granular tariff information such as international out of bundle rates.
We aim to display as many existing customer tariffs as possible, depending on the data available to Mobile Phones. Existing customers should check with their current provider for additional customer tariffs.
We aim to display as many promotional extras with tariffs as possible, depending on the data available to Mobile Phones. Some promotional extras may not be displayed.
Many discounts and promotions on Mobile Phones will be included in the tariff pricing structure. Automatic cashback is included in the average monthly cost, first-year cost and total contract cost calculations. Some promotions such as gift cards and redemption cashback will need to be claimed by the customer after the tariff is purchased, therefore, we do not include these in our pricing structures. The tariff supplier will be able to give full details of how these promotional extras should be claimed.
Tariffs featuring 'unlimited' allowances may be subject to traffic management or fair usage policies. Please see our guide for more information on how this works.
SIM only deals are limited to 30 day or longer, excluding shorter plans and 'Pay as you go' tariffs.
All prices shown are inclusive of VAT.
Prices shown are based on the assumption a user will not exceed their inclusive allowance. Costs for additional out-of-allowance usage are provided for information only.
If you choose to pay via a method other than direct debit or you would like itemised or paper billing, you may incur additional charges to those displayed on Mobile Phones.
A supplier may increase the price during your contract, but if this is excessive you should be able to exit without penalty. Ofcom has more information on how to complain about your provider and comparative information on complaints handling.
Last updated on the 1st of March at 12:15pm with 238,894 deals.
Our BlackBerry Classic Review
What are the main features?
Despite its small size, the Blackberry Classic packs in a lot of features to help you with both work and play in equal measure. The Blackberry Classic is a phone targeted for busy people, with features that allow you to keep on top of important emails, messages and documents.
One of the biggest features of Blackberry is its physical keyboard. This is one of the few phones that still has a physical keyboard rather than a touch screen. Using this, users can type more accurately in the same way they would on a computer keyboard. This is ideal for those who need to type quickly without the mistakes or autocorrect associated with a touch screen keyboard. As well as this, the Blackberry Classic retains the physical buttons that guide you through the device, including the Send button, optical track pad and back button. If you're used to physical devices, the Blackberry Classic is the ideal smartphone.
The Blackberry Classic runs on the Blackberry 10 OS. This new version of the Blackberry OS has been built from the ground up to allow you to run your life directly from your phone. One of the biggest features of Blackberry 10 is the ability to download Android apps, something which has never been featured on a Blackberry before. As well as this, users can sync their phone to other devices via Blackberry Blend, allowing your laptop and tablet to access the same information. Blackberry 10 OS is the best version of Blackberry's operating system yet, giving a modern flair to a classic design.
The Blackberry Classic has been built to be the ultimate working phone. That means it's tougher than other smartphones on the market and won't break after dropping. Made from solid stainless steel, the body of the phone is tough enough to withstand anything whilst also being comfortable to use. The display is also durable as it's made from Corning Gorilla Glass, meaning it won't crack from a simple drop. If you're looking for a phone that's as comfortable as it is durable, the Blackberry Classic could be the perfect option.
What is the battery life like?
The Blackberry Classic has enough battery power to get you through the day, whatever your usage. Users can get up to 22 hours of battery power from a single charge, allowing you to perform all the tasks you need to throughout the day. As well as this, users can perform their own Battery Management, allowing you to allocate battery power to the apps and functions you use the most.
Top end, mid range or budget?
Whilst the Blackberry Classic is a premium smartphone, it doesn't command a premium price like the Samsung and Apple models. This means that customers on a mid-range budget can still enjoy the Blackberry Classic experience without having to break the bank.
If you're on a strict budget, there are phones available that do the same as the Blackberry Classic but are on average cheaper, so you may want to shop around before you commit.
Who would like this phone?
The obvious target for this phone is fans of the classic Blackberry model, who want to replicate the same design but with modern technology. If you're an experienced Blackberry user, the Blackberry Classic is an ideal phone for you.
However, if you've never used a Blackberry before, you might want to consider another option, especially if this is your first smartphone. Blackberry handsets work in a very specific way, so if you're more used to a touchscreen, it's best to look elsewhere or consider one of Blackberry's touchscreen phones.
What do we think?
The Blackberry Classic is a phone that's perfect for anyone who misses physical keyboards or was a Blackberry fan back in the day. Whilst lacking the power of ultra-modern smartphones, the Blackberry Classic combines its iconic design with modern features such as Android support an a HD display to create a smartphone that effortlessly blends the old and the new.
BlackBerry Classic Specification
Display Size: 3.5"
Display Resolution:
Display Type:
Primary Camera Flash:
Primary Camera Resolution:
Primary Camera Megapixels: 8
Secondary Camera Megapixels:
Memory Card Slot: Yes
2G Connectivity: GSM
3G Connectivity: HSDPA
4G Connectivity: LTE
5G Connectivity:
Bluetooth:
GPS:
Wi-Fi:
Processor:
Chipset:
Talk Time: Up to 17 hours
Weight (grams): 177
Dimensions: 72.4 x 131.0 x 10.2 mm
Battery Type:
IP Rating:
Sim Type:
Operating System: BlackBerry
Compare BlackBerry Classic packages
Get in touch
For offline comparisons or other support, contact us at:
Why compare with Mobile Phones?
Compare phones and tablets and get accurate, unbiased results
Easy filtering so you can see a range of ideal plans and tariffs
Find offers on pay monthly handsets and SIM Only
In-depth reviews of the latest smartphones and tablets
Start searching now to see all the latest deals and offers.