BlackBerry DTEK50
Blackberry's popularity has somewhat faded as of late, is the DTEK50 the device to reverse that? Read more
Free from £0
OS Android
Screen size 5.2"
Camera 13 megapixels

Find your perfect DTEK50 deal:
Select a package
Filter deals
Oh no! No deals? You probably chose options that we can't find any deals for, sorry!
Take a look at the things you clicked on again and try to change some options, or start fresh!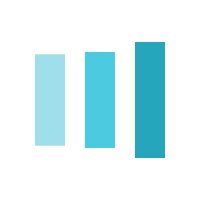 Load more deals
If you buy a product through our website we sometimes earn commission. You can find out more on our About page.
We always aim to provide accurate information but if there's anything we've missed then please get in touch and let us know.
We aim to display as many tariffs available on the market as possible, depending on the data available to Mobile Phones. Legacy tariffs are excluded as well as some more granular tariff information such as international out of bundle rates.
We aim to display as many existing customer tariffs as possible, depending on the data available to Mobile Phones. Existing customers should check with their current provider for additional customer tariffs.
We aim to display as many promotional extras with tariffs as possible, depending on the data available to Mobile Phones. Some promotional extras may not be displayed.
Many discounts and promotions on Mobile Phones will be included in the tariff pricing structure. Automatic cashback is included in the average monthly cost, first-year cost and total contract cost calculations. Some promotions such as gift cards and redemption cashback will need to be claimed by the customer after the tariff is purchased, therefore, we do not include these in our pricing structures. The tariff supplier will be able to give full details of how these promotional extras should be claimed.
Tariffs featuring 'unlimited' allowances may be subject to traffic management or fair usage policies. Please see our guide for more information on how this works.
SIM only deals are limited to 30 day or longer, excluding shorter plans and 'Pay as you go' tariffs.
All prices shown are inclusive of VAT.
Prices shown are based on the assumption a user will not exceed their inclusive allowance. Costs for additional out-of-allowance usage are provided for information only.
If you choose to pay via a method other than direct debit or you would like itemised or paper billing, you may incur additional charges to those displayed on Mobile Phones.
A supplier may increase the price during your contract, but if this is excessive you should be able to exit without penalty. Ofcom has more information on how to complain about your provider and comparative information on complaints handling.
Last updated on the 29th of July at 4:10pm with 164,453 deals.
Our BlackBerry DTEK50 Review
If a very secure smartphone is a priority and you're willing to bypass an inconsistent camera and a poor battery life, then the DTEK50 could very well be for you.
Pay Monthly, PAYG or SIM Only?
On a pay monthly contract, for around £20.00 a month you can expect up to 500 minutes, unlimited texts and a fair bit of data.
For £22.50-£24.00 a month, you can expect between 1000-unlimited minutes, around 5000-unlimited texts and up to 4GB of data.
For a pay as you go type of deal on a device such as this you'll be looking at paying around £40-£50 upfront.
With SIM only type of deal you can expect to pay about £10-£15 a month for 500 minutes, unlimited texts and up to 4GB of data.
Design
The DTEK50's design isn't a BlackBerry original and has instead been almost entirely based upon a reference design from Chinese electronic company TCL. It would've been nice to see a more original design from Blackberry, especially since they're so keen to stand out from the competition, but it does make sense that they'd want to keep the manufacturing cost down.
The smooth, rounded edges and famous QWERTY keyboards of Blackberry's most popular models are long gone, and have instead been replaced by a decidedly ordinary design for the DTEK50. A dull, black plastic body surrounded by a solid metal frame with a grey textured back. It's nothing too special or offensive, just simply functional.
A more positive element is the fact the DTEK50 is one of Blackberry's thinnest phones and isn't particularly heavy either at 135g. Excellent for those who're not really on-board with the current phablet trend. Also, on both the front and the back of the DTEK50 are positioned two small speakers meaning that you're able to hear the device's audio no matter which position you chose to place it in.
Display
A 5.2-inch screen may not be the biggest smartphone screen on the market but it definitely does the job well. It's big enough to comfortably enjoy gaming, a YouTube video or a short TV program, although probably not a feature length film, and is equipped with a full HD display rendering text sharp and clear and colours bright and lively. A full HD display may not sound too impressive, but it's helped massively by the smaller size of the screen which allows for a higher pixel density. Here, it works.
Blackberry have chosen to go with an LCD panel over an AMOLED one but unless you're constantly holding the DTEK50 side by side with AMOLED featured display it's not really too noticeable. Colours are warm and smooth without being oversaturated and viewing angles are pretty good, even in direct sunlight.
Camera
Sitting at a fairly good 13-megapixels, the DTEK50's camera is a bit of a mixed bag. If you find yourself in good lighting there is a chance that you'll be able to capture some really detailed, vibrant photos. But as soon as the light starts to get a little worse, basically anything other than bright sunshine, there then is also is a fair chance that your photos will end up looking flat, a bit distorted around the edges and too oversaturated with colour. Auto-focus, a dual-tone flash and HDR (or High Dynamic Range) can be used to inject some light into a photo and so remedy the situation slightly, but it's a shame because when the DTEK50's camera works, it really does work well.
For those really into photography the DTEK50's manual control mode allows you full power over the ISO, white balance, exposure and shutter which, providing you're in very good light, could be used to create some really interesting photos. 20 pre-loaded Instagram like can also be used to inject a little bit of creativity into whatever you capture on screen and the DTEK50's support of full HD video is a nice addition.
There's also an 8-megapixel camera on the front of the DTEK50, perfectly fine for taking the occasional selfie, which can also fully support HD video and comes with a small LED light which handily can be set to flash every time you have a notification.
Performance and Battery Life
The DTEK50 is powered by the moderately advanced Snapdragon 617 and octa-core processor with a huge 3GB of RAM. Although this should definitely be a more than adequate system on which to run the DTEK50, sometimes it can really struggle.
Apps aren't the quickest at loading and the more you install the worse the problem becomes. Switching between apps can often be quite slow and will occasionally cause them to freeze, it's not usually for more than a couple of seconds but it's still a bit frustrating.
Blackberry have been touting the DTEK50 as "the most secure Android phone ever" and whilst that claim is up for debate, the device does feature a number of impressive security measures. A so-called "hardware root of trust" will prevent anyone from tampering with the device's inner workings and a full disk encryption is enabled by default. The DTEK app, once opened, will instantly scan your device for any threats and is able to strictly monitor how often your personal data, such as location or contacts, are accessed by different apps. Monthly security updates always arrive promptly and downloaded automatically, so you never have to worry about forgetting.
The device also comes with 16GB of memory which is a fairly decent size for a smartphone like this. But if it's not enough, the inclusion of MicroSD support means you are free to enlarge it up to an absolutely massive 2TB if you need too.
The battery life of the DTEK50 really isn't very good with a high powered activity like streaming music or a television show acting to drain the battery very quickly. Even just with everyday use, where you'd do a brief bit of gaming and browsing on social media, check your emails and maybe make a few phone calls, you'll find it difficult to get a full day's charge out of the DTEK50. Get ready to start taking your charger with you everywhere you go.
Apps and Media
The Android 6.0 Marshmallow OS allows DTEK50 users access to the Google Play store which is crammed full of the latest films, TV shows, books and music for you to download all at quite a reasonable price. The audio quality of the DTEK50's speakers isn't the best but it's not completely unlistenable either, perfectly serviceable for a short amount of time. All of the popular apps are also available on the Google Play store, including Facebook, Twitter, Whatsapp, Clash of Clans, YouTube and Netflix.
Blackberry have included some of their own original software on the DTEK50 the best of which is the productivity tab, by swiping right on the screen you are able to bring up your emails, most recent contacts and calendar, and the Blackberry hub, which handily brings all of your notifications together into one place.
What do we think?
For a mid-range smartphone, the Blackberry DTEK50 is an incredibly secure device with a good display and an average design. If you're prepared to overlook the fact that the camera (whilst capable of capturing some great photos) can be of an unpredictable quality, the performance can be occasionally shaky and that you'll have to carry a charger around with you, then the DTEK50 could be a decent choice.
BlackBerry DTEK50 Specification
Display Size: 5.2"
Display Resolution: 1920 x 1080
Display Type: IPS
Primary Camera Flash: Dual-LED
Primary Camera Resolution: 4160 x 3120
Primary Camera Megapixels: 13
Secondary Camera Megapixels: 8
Memory Card Slot: MicroSD up to 2TB
2G Connectivity: GSM 850/900/1800/1900
3G Connectivity: HSDPA 850/900/1900/2100
4G Connectivity: LTE 700/800/900/1800/1900/2100/2600
5G Connectivity:
Bluetooth: 4.2 with LE, EDR
GPS: A-GPS, GLONASS and Beidou
Wi-Fi: 802.11 a/b/g/n/ac
Processor: 1.5 GHz Quad-core & 1.2 GHz Quad-core
Chipset: Qualcomm Snapdragon 617
Talk Time: Up to 17 hours
Weight (grams): 135
Dimensions: 147 x 72.5 x 7.4 mm
Battery Type: Non-removable
IP Rating:
Sim Type: Nano SIM
Operating System: Android
Compare BlackBerry DTEK50 packages
Get in touch
For offline comparisons or other support, contact us at:
Why compare with Mobile Phones?
Compare phones and tablets and get accurate, unbiased results
Easy filtering so you can see a range of ideal plans and tariffs
Find offers on pay monthly handsets and SIM Only
In-depth reviews of the latest smartphones and tablets
Start searching now to see all the latest deals and offers.