Samsung Galaxy A3 (2017)
A lovely looking mid-range Android smartphone with a speedy performance and great battery life. Read more
Free from £0
OS Android
Screen size 4.7"
Camera 13 megapixels

Find your perfect Galaxy A3 (2017) deal:
Select a package
Filter deals
Oh no! No deals? You probably chose options that we can't find any deals for, sorry!
Take a look at the things you clicked on again and try to change some options, or start fresh!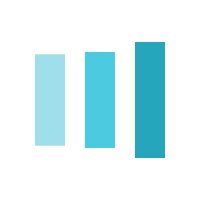 Load more deals
If you buy a product through our website we sometimes earn commission. You can find out more on our About page.
We always aim to provide accurate information but if there's anything we've missed then please get in touch and let us know.
We aim to display as many tariffs available on the market as possible, depending on the data available to Mobile Phones. Legacy tariffs are excluded as well as some more granular tariff information such as international out of bundle rates.
We aim to display as many existing customer tariffs as possible, depending on the data available to Mobile Phones. Existing customers should check with their current provider for additional customer tariffs.
We aim to display as many promotional extras with tariffs as possible, depending on the data available to Mobile Phones. Some promotional extras may not be displayed.
Many discounts and promotions on Mobile Phones will be included in the tariff pricing structure. Automatic cashback is included in the average monthly cost, first-year cost and total contract cost calculations. Some promotions such as gift cards and redemption cashback will need to be claimed by the customer after the tariff is purchased, therefore, we do not include these in our pricing structures. The tariff supplier will be able to give full details of how these promotional extras should be claimed.
Tariffs featuring 'unlimited' allowances may be subject to traffic management or fair usage policies. Please see our guide for more information on how this works.
SIM only deals are limited to 30 day or longer, excluding shorter plans and 'Pay as you go' tariffs.
All prices shown are inclusive of VAT.
Prices shown are based on the assumption a user will not exceed their inclusive allowance. Costs for additional out-of-allowance usage are provided for information only.
If you choose to pay via a method other than direct debit or you would like itemised or paper billing, you may incur additional charges to those displayed on Mobile Phones.
A supplier may increase the price during your contract, but if this is excessive you should be able to exit without penalty. Ofcom has more information on how to complain about your provider and comparative information on complaints handling.
Last updated on the 26th of October at 12:12pm with 190,960 deals.
Our Samsung Galaxy A3 (2017) Review
The Samsung Galaxy A3 (2017) is almost the perfect example of a mid-range smartphone. While it's true that the display could be a little better, for the price you can't really complain. The design and battery life are excellent, the camera is capable of taking some great shots and while the OS might be slightly outdated, it works perfectly
Contract, PAYG or SIM Only?
Taking out either a 12 or 24-month contract is definitely a great option for the Galaxy A3. On a 24-month contract, for around £20 to £25 a month you'll be able to receive unlimited calls, unlimited texts and 2GB to 4GB of data. While for around £30 to £40 a month, you'll be able to receive unlimited calls, unlimited texts and up to 10GB of data.
Due to the fact its a mid-range smartphone, buying the Galaxy A3 outright and taking out a SIM Only or PAYG contract isn't such a terrible idea. It can cost you anywhere from £200 to £300, so providing you shop around a little bit you should be able to get a really good deal.
For under £10 for example, you'll be able to get a SIM card with unlimited texts, 1000 minutes and 4GB of data.
Display
The Galaxy A3 sports a distinctly average 4.7-inch display which at 720p just misses out on being Full HD. While colours appear fairly bright and lively with quite a bit of that pleasing pop awarded by Samsung's Super AMOLED technology, the fact it stands at 312ppi means that the A3's display isn't quite as sharp or richly detailed as it could be.

It does look slightly fuzzy and even a little blurred, particularly if you've been staring at the screen for long periods of time or are used to a more impressive display. This doesn't make it unusable by any means, but is definitely something to consider if you're a heavy consumer of media.
Camera
For a mid-range smartphone, the Galaxy A3's 13MP rear camera with a wide f/1.9 aperture is capable of capturing some pretty good pictures. Shots are generally very clear and well-lit, containing a reasonable level of detail and natural looking colours.
Although it can struggle a little bit in more extreme conditions, very dark or very light for example, useful extras like Night and HDR mode will help to balance out the contrast and sharpen up your subject without making everything look too fake or washed out.
Video can be captured in 1080p and while it looks decent enough, it unfortunately doesn't come with any form of OIS so any tremor or shaking will be clearly visibly. If your somebody who takes a lot of video, you might seriously want to think about buying a tripod.
Design
Samsung are known for their beautiful and innovative designs and the Galaxy A3 with its combination of shiny metal and durable polished glass is no exception, having been crafted to resemble one of its more premium siblings.
Weighing 138g and at just 7.9mm thick, it feels pleasantly lightweight and the smoothly curved sheet of 3D glass covering the back of the device ensures it sits comfortably in your hand.
Like the immensely well-received S7 and S8, the Galaxy A3 has received a rating of IP68 which means that it's super-resistant to water, dust and sticky fingerprints. That doesn't mean you're able to completely submerge it in water however, just that it'll survive an accidental trip into the bath.
An incredibly responsive fingerprint sensor sits at the bottom of the device along with a 3.5mm headphone jack and a USB Type-C port. There also no camera bump on the back which means you're able to set it down on a flat surface and type without it rocking all over the place.
Performance
Like all other Samsung devices, the Galaxy A3 is powered by a CPU from their custom Exynos range. The 7870 comes with a decent 2GB of RAM and is able to offer a fairly good performance which is reflective of its status as a mid-range Android smartphone.
Load times are generally kept to a minimum and you shouldn't have any issues with completing day-to-day activities like sending emails, updating social media and general internet browsing.
Games obviously aren't going to look quite as pretty as they would on an 1080p Full HD device, but even the most graphically intense offerings are able to run really well with only the slightest stutter or occasional drop in frame rate.
One huge benefit of having a less powerful CPU is that your battery life will be able to last significantly longer. With moderate use, so making calls and texts, enjoying some YouTube videos and a fair amount of light gaming, you should be able to get nearly two days out of it.
Features and OS
It might be Marshmallow 6.0.1 and not the newer Nougat 7.0 running on the Galaxy A3 but longtime Android fans shouldn't feel disappointed. Despite it being nearly two-years-old, Marshmallow is still a brilliantly smooth OS which is packed with a wide range of useful features.
You've got Google's great power saving app Doze, the highly unique search function Google Now On Tap and Always On which keeps useful features like the time and calendar up on the screen without wasting battery.
TouchWiz has been a bit of a sore subject for Android in the past but here Samsung have at least shown some evidence that they're starting to listen to user complaints. It definitely feels more fluid than previous iterations and it's nice that you're now able to hide unwanted widgets.
What we think
If you're looking for a decent mid-range Android smartphone you could definitely do a lot worse than the Galaxy A3. It looks absolutely stunning, runs really well, is capable of taking some pretty good pictures and while the display might not be the best, its perfectly adequate for standard day-to-day use.
Samsung Galaxy A3 (2017) Specification
Display Size: 4.7"
Display Resolution: 1280 x 720
Display Type: Super AMOLED
Primary Camera Flash: LED
Primary Camera Resolution: 4160 x 3120
Primary Camera Megapixels: 13
Secondary Camera Megapixels: 8
Memory Card Slot: MicroSD up to 256GB
2G Connectivity: GSM 850/900/1800/1900
3G Connectivity: HSDPA 850/900/1900/2100
4G Connectivity: LTE 700/800/850/900/1800/2100/2600
5G Connectivity:
Bluetooth: 4.2 with LE
GPS: A-GPS, GLONASS and Beidou
Wi-Fi: 802.11 a/b/g/n/ac
Processor: 1.6 GHz Octa-core
Chipset: Exynos 7870
Talk Time: Up to 12 hours
Weight (grams): 135
Dimensions: 66.2 x 135.4 x 7.9 mm
Battery Type: Non-removable
IP Rating: IP68 - Dust and water resistant over 1.5 meter and 30 minutes
Sim Type: Nano SIM
Operating System: Android
Compare Samsung Galaxy A3 (2017) packages
Get in touch
For offline comparisons or other support, contact us at:
Why compare with Mobile Phones?
Compare phones and tablets and get accurate, unbiased results
Easy filtering so you can see a range of ideal plans and tariffs
Find offers on pay monthly handsets and SIM Only
In-depth reviews of the latest smartphones and tablets
Start searching now to see all the latest deals and offers.