Samsung Galaxy A5 (2017)
This refresh of the Galaxy A5 offers a premium design and slick performance, and crisp, vibrant 5.2-inch Full HD Super AMOLED screen. Read more
Free from £0
OS Android
Screen size 5.2"
Camera 16 megapixels

Find your perfect Galaxy A5 (2017) deal:
Select a package
Filter deals
Oh no! No deals? You probably chose options that we can't find any deals for, sorry!
Take a look at the things you clicked on again and try to change some options, or start fresh!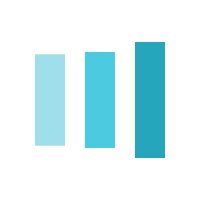 Load more deals
If you buy a product through our website we sometimes earn commission. You can find out more on our About page.
We always aim to provide accurate information but if there's anything we've missed then please get in touch and let us know.
We aim to display as many tariffs available on the market as possible, depending on the data available to Mobile Phones. Legacy tariffs are excluded as well as some more granular tariff information such as international out of bundle rates.
We aim to display as many existing customer tariffs as possible, depending on the data available to Mobile Phones. Existing customers should check with their current provider for additional customer tariffs.
We aim to display as many promotional extras with tariffs as possible, depending on the data available to Mobile Phones. Some promotional extras may not be displayed.
Many discounts and promotions on Mobile Phones will be included in the tariff pricing structure. Automatic cashback is included in the average monthly cost, first-year cost and total contract cost calculations. Some promotions such as gift cards and redemption cashback will need to be claimed by the customer after the tariff is purchased, therefore, we do not include these in our pricing structures. The tariff supplier will be able to give full details of how these promotional extras should be claimed.
Tariffs featuring 'unlimited' allowances may be subject to traffic management or fair usage policies. Please see our guide for more information on how this works.
SIM only deals are limited to 30 day or longer, excluding shorter plans and 'Pay as you go' tariffs.
All prices shown are inclusive of VAT.
Prices shown are based on the assumption a user will not exceed their inclusive allowance. Costs for additional out-of-allowance usage are provided for information only.
If you choose to pay via a method other than direct debit or you would like itemised or paper billing, you may incur additional charges to those displayed on Mobile Phones.
A supplier may increase the price during your contract, but if this is excessive you should be able to exit without penalty. Ofcom has more information on how to complain about your provider and comparative information on complaints handling.
Last updated on the 26th of October at 12:12pm with 190,960 deals.
Our Samsung Galaxy A5 (2017) Review
Remakes are an unpredictable business; you could be stuck with Vince Vaughan's strangely pointless turn in Psycho, or you might find yourself pleasantly gripped by Scorsese's The Departed, with Jack Nicholson gorging on the scenery and in blistering form. I digress…
The 2016 Galaxy A5 was a really good phone, impressing in almost every area, so the 2017 refresh has plenty to do to make it a worthwhile purchase over its predecessor.
Contract, PAYG or SIM Only
The appeal of the Galaxy A5 lies in its repackaging of 'the best bits' into something more affordable. You'll find yourself throwing money at the flagship releases, so the A5 provides the opportunity to have a smartphone that feels top-end but trims the price down.
On contract you'll find some seriously good deals, with the phone available for free upfront and from as little as £18.99 a month. You could trim a bit off that monthly price if you're willing to throw around £40 at it upfront. If you want to get generous data allowances, at 2GB a month or more, then it's going to be around the £22.99 a month mark.
You'll pay anything between £250 and £350 to own the Galaxy A5 outright from the start, and that's a marked difference from the cost of a flagship. It makes it a viable option for those who prefer the flexibility of SIM Only and Pay As You Go, although the latter is likely to deliver less value for money. The SIM Only plans are excellent, so if you've got the upfront cash to spend then it's well worth considering.
Display
The 5.2-inch Full HD Super AMOLED screen is beautifully crisp with rich colours. It's a really good size, and certainly backs up the notion that Samsung can merge premium with mid-range. Of course it's not as stunning as the screen on the S7 or the S8, but it's superb at this price point.
The always-on feature that debuted in 2016 is thankfully present, and it's customisable so you can show information like your calendar and the time whilst the phone is locked.
Camera
For the rear-facing snapper you'll get a 16-megapixel primary sensor, and it performs well in varying light. Switch to HDR mode and you'll get a slower shutter but better results for high contrast.
It's 16 megapixels at the front as well, and whilst it doesn't capture quite the same degree of detail it's still pretty good.
For recording you get 1080p, and the phone captures crisp recordings with slick playback. There's also new camera interface which uses swipes to switch between primary features, and this works really well, improving the overall snapper experience.
Design
The Galaxy A5 looks a lot like the S7, which was to be expected, and the capture of that premium design is only going to help it sell.
The high-end feel is something Samsung users love, and with the Galaxy A5 you have a glass front back, with smooth curves, and a durable but lightweight metal frame. It's comfortable to hold, and has the added bonus of a non-protruding camera.
The fingerprint sensor is mounted on the home key, as it is with the S7, and it also boasts IP68 dust and water resistance.
Performance
The 2017 Galaxy A5 runs on Samsung's own Exynos 7880 processor, back by 3GB of RAM. This chip copes admirably with multitasking and 3D games, and you swiping around the UI feels really fluid and slick.
For internal storage you get 32GB, which is standard fare for a mid-range release, and memory is expandable up to 256GB with microSD cards.
Battery life is as expected, generally seeing you through a day if you hold back, but only half a day if you are somewhat more demanding of your phone.
What we think
There's a lot on offer here, with the premium design, excellent screen and very capable chipset. The cameras, particularly the rear-facer, perform well, so you're getting a smartphone which delivers in the key areas. The prices have dropped a little since release, moving away from the higher-end of mid-range, so it's looking like decent value for money too.
Samsung Galaxy A5 (2017) Specification
Display Size: 5.2"
Display Resolution: 1920 x 1080
Display Type: Super AMOLED
Primary Camera Flash: LED
Primary Camera Resolution: 4608 x 3456
Primary Camera Megapixels: 16
Secondary Camera Megapixels: 16
Memory Card Slot: MicroSD up to 256GB
2G Connectivity: GSM 850/900/1800/1900
3G Connectivity: HSDPA 850/900/1900/2100
4G Connectivity: LTE
5G Connectivity:
Bluetooth: 4.2 with LE, EDR
GPS: A-GPS, GLONASS and Beidou
Wi-Fi: 802.11 a/b/g/n/ac
Processor: 1.9 GHz Octa-core
Chipset: Exynos 7880
Talk Time: Up to 12 hours
Weight (grams): 157
Dimensions: 146.1 x 71.4 x 7.9 mm
Battery Type: Non-removable
IP Rating: IP68 - Dust and water resistant over 1.5 meter and 30 minutes
Sim Type: Nano SIM
Operating System: Android
Compare Samsung Galaxy A5 (2017) packages
Get in touch
For offline comparisons or other support, contact us at:
Why compare with Mobile Phones?
Compare phones and tablets and get accurate, unbiased results
Easy filtering so you can see a range of ideal plans and tariffs
Find offers on pay monthly handsets and SIM Only
In-depth reviews of the latest smartphones and tablets
Start searching now to see all the latest deals and offers.