Samsung Galaxy Alpha
While it retains all the usual hallmarks of a Samsung handset, such as powerful specs and vibrant display, the Samsung Galaxy Alpha ventures into new territory when it comes to its design. Read more
Free from £0.00
OS Android
Phone size 65.5 x 132.4 x 6.7 mm
Camera 12 megapixels

Find your perfect Galaxy Alpha deal:
Select a package
Filter deals
Oh no! No deals? You probably chose options that we can't find any deals for, sorry!
Take a look at the things you clicked on again and try to change some options, or start fresh!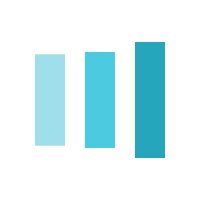 Load more deals
If you buy a product through our website we sometimes earn commission. You can find out more on our About page.
We always aim to provide accurate information but if there's anything we've missed then please get in touch and let us know.
We aim to display as many tariffs available on the market as possible, depending on the data available to Mobile Phones. Legacy tariffs are excluded as well as some more granular tariff information such as international out of bundle rates.
We aim to display as many existing customer tariffs as possible, depending on the data available to Mobile Phones. Existing customers should check with their current provider for additional customer tariffs.
We aim to display as many promotional extras with tariffs as possible, depending on the data available to Mobile Phones. Some promotional extras may not be displayed.
Many discounts and promotions on Mobile Phones will be included in the tariff pricing structure. Automatic cashback is included in the average monthly cost, first-year cost and total contract cost calculations. Some promotions such as gift cards and redemption cashback will need to be claimed by the customer after the tariff is purchased, therefore, we do not include these in our pricing structures. The tariff supplier will be able to give full details of how these promotional extras should be claimed.
Tariffs featuring 'unlimited' allowances may be subject to traffic management or fair usage policies. Please see our guide for more information on how this works.
SIM only deals are limited to 30 day or longer, excluding shorter plans and 'Pay as you go' tariffs.
All prices shown are inclusive of VAT.
Prices shown are based on the assumption a user will not exceed their inclusive allowance. Costs for additional out-of-allowance usage are provided for information only.
If you choose to pay via a method other than direct debit or you would like itemised or paper billing, you may incur additional charges to those displayed on Mobile Phones.
A supplier may increase the price during your contract, but if this is excessive you should be able to exit without penalty. Ofcom has more information on how to complain about your provider and comparative information on complaints handling.
Last updated on the 26th of June at 10:18am with 419,604 deals.
Our Samsung Galaxy Alpha Review
The Samsung Galaxy Alpha is something of a departure for the Korean behemoth. While it retains all the usual hallmarks of a Samsung handset, such as powerful specs and vibrant display, the Galaxy Alpha ventures into new territory when it comes to it's design and form factor.
Is the build quality on the Samsung Galaxy Alpha good?
Typically Samsung have made their smartphones and tablets from plastic, meaning that they sometimes lack a high end feel. Considering Samsung handsets are often £500 plus, there really isn't any excuse for that anymore. So with the Galaxy Alpha, Samsung has actually added an aluminium frame into the mix. This instantly makes the phone feel less flimsy and cheap, which makes using it a pleasure. That doesn't mean Samsung have abandoned their love of plastic completely. The Galaxy Alpha has the usual removable plastic back, which slightly cheapens that great design work that's present on the rest of the handset.
What are the specifications?
Technically though the Galaxy Alpha has all the technical power you'd expect from a Samsung smartphone. It has a 4.7-inch 720p HD AMOLED display, powerful 1.8GHz Octa-Core processor and a 12-megapixel camera. The Galaxy Alpha has 2GB of RAM and comes with 32GB of memory. Unfortunately the memory on the Samsung Galaxy Alpha is not expandable, which is a slightly strange move considering you can swap out the battery but 32GB can suit most users.
Another design innovation on the Galaxy Alpha is the home button. Like the Galaxy S5, you can swipe your finger over it to unlock the device or use it to confirm things like purchases. It has to be said that it's not as effective as Apple's TouchID but it's a nice little feature that some users will love.
What is the battery life like?
The Samsung Galaxy Alpha also features an innovative mode called Ultra Power Saving. In Ultra Power Saving mode you can ensure that your phone is always available when you need it as it shuts down unnecessary functionality. For example, Ultra Power Saving might turn off mobile data when the screen is off or restrict application usage. It's a useful mode if you know you're going to be away from a charger for a long time and you need to make calls, definitely something for long flights and commutes!
What is the software like?
The Samsung Galaxy Alpha features the usual Samsung TouchWiz skin over the top of the Android operating system. There are also a few little apps and features that are pretty useful, which is different to most pre-installed manufacturer software! 'My magazine' is a news app similar to Flipboard and there are various fitness apps that gym fanatics will love.
What do we think of the Samsung Galaxy Alpha?
Although the Samsung Galaxy Alpha is not as technically 'showy' as the Galaxy S5 or even newer S6 it certainly has it's plus points. The metal frame makes the Galaxy Alpha feel like a premium product and it has solid, if a little unspectacular, technical specifications. When it was released and cost over £500 SIM free, this was a definite black mark against it. But now you can buy a Galaxy Alpha for much less than that or grab it on a very reasonable contract. So now it's fair to say that the Galaxy Alpha is a brilliantly designed mid-range smartphone that will keep all but the most tech obsessed happy.
Samsung Galaxy Alpha Specification
Display Size:
Display Resolution:
Display Type:
Primary Camera Flash:
Primary Camera Resolution:
Primary Camera Megapixels: 12
Secondary Camera Megapixels:
Memory Card Slot:
2G Connectivity: GSM
3G Connectivity: HSDPA
4G Connectivity: LTE
Bluetooth:
GPS:
Wi-Fi:
Processor:
Chipset:
Talk Time: Up to 11 hours
Weight (grams):
Dimensions: 65.5 x 132.4 x 6.7 mm
Battery Type:
IP Rating:
Sim Type:
Operating System: Android
Compare Samsung Galaxy Alpha packages
Get in touch
For offline comparisons or other support, contact us at:
Why compare with Mobile Phones?
Compare phones and tablets and get accurate, unbiased results
Easy filtering so you can see a range of ideal plans and tariffs
Find offers on pay monthly handsets and SIM Only
In-depth reviews of the latest smartphones and tablets
Start searching now to see all the latest deals and offers.