Samsung Galaxy S5
The Samsung Galaxy S5, a fairly recent addition to the supremely popular 'S' series, features an excellent camera that can shoot 4K video. Read more
Free from £0
OS Android
Screen size 5.1"
Camera 16 megapixels

Find your perfect Galaxy S5 deal:
Select a package
Filter deals
Oh no! No deals? You probably chose options that we can't find any deals for, sorry!
Take a look at the things you clicked on again and try to change some options, or start fresh!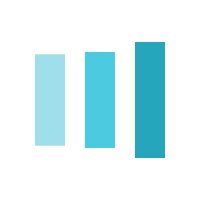 Load more deals
If you buy a product through our website we sometimes earn commission. You can find out more on our About page.
We always aim to provide accurate information but if there's anything we've missed then please get in touch and let us know.
We aim to display as many tariffs available on the market as possible, depending on the data available to Mobile Phones. Legacy tariffs are excluded as well as some more granular tariff information such as international out of bundle rates.
We aim to display as many existing customer tariffs as possible, depending on the data available to Mobile Phones. Existing customers should check with their current provider for additional customer tariffs.
We aim to display as many promotional extras with tariffs as possible, depending on the data available to Mobile Phones. Some promotional extras may not be displayed.
Many discounts and promotions on Mobile Phones will be included in the tariff pricing structure. Automatic cashback is included in the average monthly cost, first-year cost and total contract cost calculations. Some promotions such as gift cards and redemption cashback will need to be claimed by the customer after the tariff is purchased, therefore, we do not include these in our pricing structures. The tariff supplier will be able to give full details of how these promotional extras should be claimed.
Tariffs featuring 'unlimited' allowances may be subject to traffic management or fair usage policies. Please see our guide for more information on how this works.
SIM only deals are limited to 30 day or longer, excluding shorter plans and 'Pay as you go' tariffs.
All prices shown are inclusive of VAT.
Prices shown are based on the assumption a user will not exceed their inclusive allowance. Costs for additional out-of-allowance usage are provided for information only.
If you choose to pay via a method other than direct debit or you would like itemised or paper billing, you may incur additional charges to those displayed on Mobile Phones.
A supplier may increase the price during your contract, but if this is excessive you should be able to exit without penalty. Ofcom has more information on how to complain about your provider and comparative information on complaints handling.
Last updated on the 29th of July at 6:10pm with 164,585 deals.
Our Samsung Galaxy S5 Review
The Samsung Galaxy S series has managed to build quite a sizeable fan base in the last few years. It's fair to say that they are viewed as the 'luxury' Android handset, with fairly hefty price tags and spec sheets to match. But now the S5 has been out for a while, is it a good bargain for budget conscious mobile shoppers? We find out.
What is the Galaxy S5's design like?
The Galaxy series definitely has a consistent style and the Samsung Galaxy S5 is no exception. Fans will be instantly familiar with the look of the handset. But unfortunately the S5 also retains some of the stylistic cues that some of us wish they would forget. For starters the the Galaxy S5, like it's predecessors, still has a plastic body.
This isn't a huge deal but when phones from other manufacturers, such as Sony and Apple manage to crank out phones at a similar price point that feel more 'luxurious' and 'premium' you have to wonder what Samsung are playing at. The feel of a handset is an important factor for some users so it seems strange that Samsung has not addressed this issue.
Setting aside the plastic debate for another day, it has to be said that the Samsung Galaxy S5 is really light and easy to hold. Even though it's a big handset, it doesn't weigh down your pocket too much. Plus, the handset itself is rather tough, which is surprising considering how thin it is. It'll survive quite a few dings and drops, within reason obviously!
How powerful is the Samsung Galaxy S5?
At launch the S5 was a bit of a mixed bag performance wise, despite the fact that in pure specs terms it is actually a bit of a beast. some apps tended to stutter and crash far too often and the overall experience of using the handset was diminished as a result. However this was obviously always more of a software problem and it was sorted out pretty quickly after launch. Using the S5 now is pretty seamless and it'll run just about everything that you throw at it, thanks to the 2.5GHz CPU and 2GB of RAM.
What is the camera like on the Samsung Galaxy S5?
If you think of yourself as a bit of a photographer, then you're going to love the Samsung Galaxy S5. It produces gorgeous and detailed images, even in very challenging lighting conditions.
However the real jewel in the S5 's camera crown is the ability to shoot 4K video. The footage looks great, pin sharp and brilliantly detailed. The one area that lets the 4K video camera down is the fact that Samsung has limited the size of each clip to five minutes. File sizes for 4K video are massive, so we can understand this but if you've upgraded the microSD card to 128GB this is not as much of a concern.
Samsung have implemented a number of new features into the S5's camera, to mixed success. Virtual Tour mode is a nice idea where you can string together a series of 360-degree shots and string them together into a tour but in reality it takes far too long in comparison to shooting a quick video. Selective focus, where the camera takes lots of shots and lets you choose to focus on different elements, is also a bit useless and doesn't really bring much to the table.

What do we think of the Samsung Galaxy S5?
The Samsung Galaxy S5 is a highly capable smartphone that is now incredibly attractive due to it's lower price point. It can just about offer users all the functionality they could want from a big screen handset.
However it's age also manages to count as both a plus and a minus. When the S5 came out, it was the highest of high end. But there are now plenty of other phones at the same price point knocking around from Sony, Apple and HTC that are better designed with equivalent specs.
In conclusion, if you love the Samsung Galaxy phones but you tend to pick them up once they've reached a less heart attack inducing price, we would definitely recommend the Galaxy S5. Otherwise a handset like the Nexus 6 maybe better suited to your needs.
Samsung Galaxy S5 Specification
Display Size: 5.1"
Display Resolution: 1920 x 1080
Display Type: AMOLED
Primary Camera Flash: LED
Primary Camera Resolution: 5312 x 2988
Primary Camera Megapixels: 16
Secondary Camera Megapixels: 21
Memory Card Slot: MicroSD up to 128GB
2G Connectivity: GSM 850/900/1800/1900
3G Connectivity: HSDPA
4G Connectivity: LTE
5G Connectivity:
Bluetooth: 4.0 with LE, EDR
GPS: A-GPS and GLONASS
Wi-Fi: 802.11 a/b/g/n/ac
Processor: 2.5 GHz Quad-core
Chipset: Qualcomm Snapdragon 801
Talk Time: Up to 21 hours
Weight (grams): 144
Dimensions: 142 x 72.5 x 8.1 mm
Battery Type: Removable
IP Rating: IP55/58 - Protected against dust, water jets and immersion in water
Sim Type: Micro SIM
Operating System: Android
Compare Samsung Galaxy S5 packages
Get in touch
For offline comparisons or other support, contact us at:
Why compare with Mobile Phones?
Compare phones and tablets and get accurate, unbiased results
Easy filtering so you can see a range of ideal plans and tariffs
Find offers on pay monthly handsets and SIM Only
In-depth reviews of the latest smartphones and tablets
Start searching now to see all the latest deals and offers.