Samsung Galaxy S6 Edge+
The Samsung Galaxy S6 Edge+ is an exceptional phablet, sporting an ultra-crisp, stunning 5.7-inch Super AMOLED display, impressive feature-packed 16MP camera & slick, fluid performance. Read more
Free from £0.00
OS Android
Screen size 5.7"
Camera 16 megapixels

Find your perfect Galaxy S6 Edge+ deal:
Select a package
Filter deals
Oh no! No deals? You probably chose options that we can't find any deals for, sorry!
Take a look at the things you clicked on again and try to change some options, or start fresh!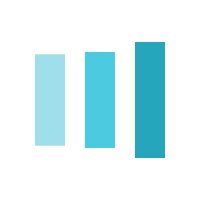 Load more deals
If you buy a product through our website we sometimes earn commission. You can find out more on our About page.
We always aim to provide accurate information but if there's anything we've missed then please get in touch and let us know.
We aim to display as many tariffs available on the market as possible, depending on the data available to Mobile Phones. Legacy tariffs are excluded as well as some more granular tariff information such as international out of bundle rates.
We aim to display as many existing customer tariffs as possible, depending on the data available to Mobile Phones. Existing customers should check with their current provider for additional customer tariffs.
We aim to display as many promotional extras with tariffs as possible, depending on the data available to Mobile Phones. Some promotional extras may not be displayed.
Many discounts and promotions on Mobile Phones will be included in the tariff pricing structure. Automatic cashback is included in the average monthly cost, first-year cost and total contract cost calculations. Some promotions such as gift cards and redemption cashback will need to be claimed by the customer after the tariff is purchased, therefore, we do not include these in our pricing structures. The tariff supplier will be able to give full details of how these promotional extras should be claimed.
Tariffs featuring 'unlimited' allowances may be subject to traffic management or fair usage policies. Please see our guide for more information on how this works.
SIM only deals are limited to 30 day or longer, excluding shorter plans and 'Pay as you go' tariffs.
All prices shown are inclusive of VAT.
Prices shown are based on the assumption a user will not exceed their inclusive allowance. Costs for additional out-of-allowance usage are provided for information only.
If you choose to pay via a method other than direct debit or you would like itemised or paper billing, you may incur additional charges to those displayed on Mobile Phones.
A supplier may increase the price during your contract, but if this is excessive you should be able to exit without penalty. Ofcom has more information on how to complain about your provider and comparative information on complaints handling.
Last updated on the 18th of August at 6:12am with 374,794 deals.
Our Samsung Galaxy S6 Edge+ Review
Releasing a bigger version of your flagship handset is a real trend among the big smartphone manufacturers. Apple do it, Google have done it with some of their Nexus phones and Samsung have got involved. However, the Samsung Galaxy S6 Edge+ has a few novel little design features that make it more than just a big version of the S6.
What is different about the Samsung Galaxy S6 Edge+?
Samsung's Edge series of phones have a rather novel design feature that makes them stand out from their competitors. That feature is, of course, the curved sides. They lend the S6 Edge+ a gorgeous look and keep the handset easy to hold.
The curved sides actually have some technical uses, though we have to say they are a bit limited. Notifications can scroll across the sides, so if you have the screen facing downwards you will know if you've received a message.
Beyond that it has to be said that the Edge display is relatively useless. Beyond being able to select your favourite apps quickly it doesn't have much use. The screen is also not that responsive, so you might find yourself rubbing the edge of the screen with no discernable result.
This doesn't detract from the overall design and build quality of the S6 Edge+ which is, it has to bes said, rather superb. So although the novel new feature doesn't quite work, it's no reason to disregard the whole handset.
What is the battery life like on the Samsung Galaxy S6 Edge+?
The bad thing about having a big, vibrant and gimmicky screen is the drain it causes on battery life. We found that the battery life on the S6 Edge+ seemed to be a bit wonky, even in power saving mode. That being said it copes with demands such as YouTube and Spotify streaming about as well as any other large screen smartphone. So if you constantly stream music or films on the move be aware you might suddenly run out of juice.
The Samsung Galaxy S6 Edge+ also has a 'fast charging' feature and, thankfully, it's fantastic. You can plug the handset into charge and it'll start getting well into double digits in a matter of minutes. You can also wirelessly charge the Samsung Galaxy S6 Edge+ if you pick up one of Samsung's nifty charging pads.
How powerful is the Samsung Galaxy S6 Edge+?
The Samsung Galaxy S6 Edge+ is a pretty powerful smartphone but not one that will make tech heads gasp with joy. The quad core CPU is decent and internal RAM has been boosted to 4GB, which means using the phone is quick and it flies through most tasks.
Samsung has opted not to give the Samsung Galaxy S6 Edge+ expandable storage, so you won't be able to buy a massive microSD card to give you more room for your music and films. There are two versions of the S6 Edge+, one with 32GB of storage space and one with 64GB. With OS updates taking up more and more room we'd recommend going for the larger option if you can.
As the Samsung Galaxy S6 Edge+ has a fairly hefty amount of onboard RAM, it can deal with just about any graphically intensive task you can throw at it.
What is the camera like on the Samsung Galaxy S6 Edge+?
The S6 Edge+ features the same 16-megapixel rear facing camera that's featured on the standard, non edge, S6 range. This is definitely a good thing as the camera on the Samsung S6 is fantastic. General camera quality is great, with both stills and video looking sharp and attractive.
The real fun comes on the software side of things though, with Samsung adding some rather nifty functions for video. In the mode selection menu you can live broadcast you can live broadcast to selected contacts via YouTube, which great for sharing holiday memories. The video collage feature is also very innovative. Video collage also lets you tile your video clips in different aspect ratios and lengths, which is great for sharing video on platforms such as Instagram and Vine.
What do we think of the Samsung Galaxy S6 Edge+?
The Samsung Galaxy S6 Edge+ was a cracking handset when it first launched and a few price drops since then have made it a very attractive proposition. Anyone who is looking for a full featured phablet should give the Samsung Galaxy S6 Edge+ some serious thought. It more than holds its own with the iPhone 6S Plus and only the lack of a 128GB storage option holds it back. If you pick up a Samsung Galaxy S6 Edge+, you won't be disappointed.
Samsung Galaxy S6 Edge+ Specification
Display Size: 5.7"
Display Resolution: 2560 x 1440
Display Type: AMOLED
Primary Camera Flash: LED
Primary Camera Resolution: 5312 x 2988
Primary Camera Megapixels: 16
Secondary Camera Megapixels: 5
Memory Card Slot: None
2G Connectivity: GSM 850/900/1800/1900
3G Connectivity: HSDPA
4G Connectivity: LTE
Bluetooth: 4.2 with LE, apt-X
GPS: A-GPS, GLONASS and Beidou
Wi-Fi: 802.11 a/b/g/n/ac
Processor: 1.5 GHz Quad-core
Chipset: Exynos 7420
Talk Time: Up to 28 hours
Weight (grams): 153
Dimensions: 154.4 x 75.8 x 6.9 mm
Battery Type: Non-removable
IP Rating:
Sim Type: Nano SIM
Operating System: Android
Compare Samsung Galaxy S6 Edge+ packages
Get in touch
For offline comparisons or other support, contact us at:
Why compare with Mobile Phones?
Compare phones and tablets and get accurate, unbiased results
Easy filtering so you can see a range of ideal plans and tariffs
Find offers on pay monthly handsets and SIM Only
In-depth reviews of the latest smartphones and tablets
Start searching now to see all the latest deals and offers.