Samsung Galaxy S6
Samsung's best effort to date, the Galaxy S6 delivers outstanding performance through two quad-core processors, and boasts both a flawless display and exceptional camera. Read more
Free from £0
OS Android
Screen size 5.1"
Camera 16 megapixels

Find your perfect Galaxy S6 deal:
Select a package
Filter deals
Oh no! No deals? You probably chose options that we can't find any deals for, sorry!
Take a look at the things you clicked on again and try to change some options, or start fresh!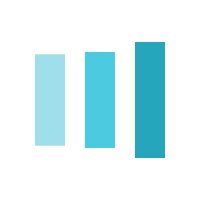 Load more deals
If you buy a product through our website we sometimes earn commission. You can find out more on our About page.
We always aim to provide accurate information but if there's anything we've missed then please get in touch and let us know.
We aim to display as many tariffs available on the market as possible, depending on the data available to Mobile Phones. Legacy tariffs are excluded as well as some more granular tariff information such as international out of bundle rates.
We aim to display as many existing customer tariffs as possible, depending on the data available to Mobile Phones. Existing customers should check with their current provider for additional customer tariffs.
We aim to display as many promotional extras with tariffs as possible, depending on the data available to Mobile Phones. Some promotional extras may not be displayed.
Many discounts and promotions on Mobile Phones will be included in the tariff pricing structure. Automatic cashback is included in the average monthly cost, first-year cost and total contract cost calculations. Some promotions such as gift cards and redemption cashback will need to be claimed by the customer after the tariff is purchased, therefore, we do not include these in our pricing structures. The tariff supplier will be able to give full details of how these promotional extras should be claimed.
Tariffs featuring 'unlimited' allowances may be subject to traffic management or fair usage policies. Please see our guide for more information on how this works.
SIM only deals are limited to 30 day or longer, excluding shorter plans and 'Pay as you go' tariffs.
All prices shown are inclusive of VAT.
Prices shown are based on the assumption a user will not exceed their inclusive allowance. Costs for additional out-of-allowance usage are provided for information only.
If you choose to pay via a method other than direct debit or you would like itemised or paper billing, you may incur additional charges to those displayed on Mobile Phones.
A supplier may increase the price during your contract, but if this is excessive you should be able to exit without penalty. Ofcom has more information on how to complain about your provider and comparative information on complaints handling.
Last updated on the 29th of July at 6:10pm with 164,585 deals.
Our Samsung Galaxy S6 Review
Who would like this phone?
The Samsung Galaxy S6 sports some of the best phone tech, so it's certainly going to appeal to people who want a great screen, great camera and exceptional usability. Are you looking for smooth video playback, and impressive image capture? You can get these things on a number of phones, but the Galaxy S6 is at the top. It specifically impresses with its display and its camera, so if these are important features for you then it may well be the best choice.
If you only need something which achieves average performance, but the battery will last a long time, then the S6 is not for you. It runs on two quad-core processors, so it's extremely powerful, and in turn runs very smoothly, but you can expect to pay for this, and that screen seems to drain power ferociously.
If you want top of the line, then this is it, especially if you're after for something that runs on Android. It looks great too, having done away with the plastic build once synonymous with Samsung, and gone, instead, with glass and a metal rim.
It's also a great phone if you're into fitness, with the S Health app tracking your daily steps with a target, and measuring things like stress levels and heart rate. You can customise elements of it, and it's really easy to use.
Top-end, mid-range or budget?
It's easily a top-end phone, with a price to reflect, but the release of the S7 in 2016 will bring that down. There are some pretty good deals available with this, where it comes free or at a ridiculously small upfront cost of £10-20. You'll be looking at £30+ a month for contract, and all the networks should be offering some kind of deal with this latest effort from Samsung.
What's new with this upgrade?
It's fair to say that the Galaxy S5 was widely viewed as a disappointment. The fingerprint scanner was poor for a start, but the S6 sees a huge improvement on this feature. The build and design are better too, with the use of Gorilla Glass on the S6 lending a far superior and more reassuring feel.
The screen size is the same, but the S6 offers 577ppi, as opposed to the predecessor's 432ppi.
The microSD slot is gone, so you'll be paying more for the models of the S6 which offer more storage built in.
The processing power has moved from a single Snapdragon 801 quad-core CPU on the S5, to two quad-core sets, running at 2.5GHz and 2.1GHz, on the S6. You'll really notice the speed on the S6, with genuinely impressive fluidity.
What are the main features?
Design
There's little sign of the Galaxy S6's predecessor here; Samsung has started from scratch with the design and possibly taken a few cues from other releases which enjoyed considerable design acclaim, like the Xperia Z3.
There's an attractively prominent curve to the corners, and the back is glass. The plastic, flimsy back synonymous with Galaxy phones has been booted out, and the replacement on show here effortlessly combines reassuring build quality with a pleasing aesthetic.
The camera sticks out a little from the back, and that is slight cause for concern, as you can't help think that it leaves it open to damage in a number of scenarios. I found myself worrying about my keys scratching the lens in my pocket, and it can't go in the other pocket because my wallet is in there. Perhaps I need jeans with bigger pockets.
There are a few different colour shades to choose from, and be warned that while the black one looks awesome, it is a fingerprint magnet. Despite this, the phone looks and feels very impressive; it's quite light, clearly made very well and a good size in the hand.
Display
The Galaxy S6 display is stunning, and a key reason why this smartphone ranks as the best Android offering on the market right now. Samsung has previous when it comes to great screen, and the manufacturer does not disappoint.
It's a Quad HD Super AMOLED display, measuring 5.1 inches and packing in 577 pixels per inch thanks to the 1440x2560 resolution. You'll be looking at vivid, crisp image and video quality, with absolute sharpness and a wonderful balance of colours.
Camera
One of the phone's most impressive achievements of the Galaxy S6 is its camera. The quick start, brought about by two presses of the home key, is superb; it takes about a second and a half to go from idle and asleep to camera-ready, and the incredibly fast snapper means that you can capture moments on the fly easily. You'll get rich colours, and excellent performance in varying light, along with a neat and tidy range of additional photography options.
Fingerprint scanner
The touch-based fingerprint scanner is easy to use and very responsive, with the only irk coming from the somewhat laborious process of registering your print. There's a lot of rolling the finger around on sensor, but once it's done the phone uses the tech really well. You simply press your finger against the home key, which doubles as the scanner, and it unlocks, with an emergency password option on-screen in case there's an issue.
What's it like for games and apps?
You get access to the plethora of Android apps and games available through Google Play, and the octa-core processing means the phone handles everything easily, with no lag and lightening fast response. Even the more dazzling, eye-popping games, soaked in colour, run smoothly. You can have different apps open and the phone won't flinch, and if you think you're draining the phone too much then tap the bottom left of the phone to see everything open, with the option to close all.
Pay monthly or pay as you go?
Pay monthly
This phone is geared towards a contract deal, so pay monthly is the way to go, either with the phone included or on SIM only. The phone outright will set you back a number of hundreds, but if you can afford that then SIM only represent great value, and you'll want plenty of data so you rinse the phone and its glorious screen to its maximum streaming capacity. If you go for a deal which includes the phone, then you should get some excellent offers on phone price, and loads of minutes, texts and data included.
Pay as you go
This quite simply is not a PAYG phone; all the best offers are on SIM only or pay monthly, and if you want to get a phone like this then you need to get really good inclusive allowances. Some PAYG deals are pretty good, but they are geared towards cheaper phones, or phone users who demand less from their tech.
What's the battery life like?
The single drawback is the battery, and it's pretty bad. If you use the phone a lot, which you should seeing as it's meant to be used and would probably be sad if you left it alone for any length of time, then you won't get a day out of it. If you're navigating a route on Google Maps without any power-saving then you could actually watch the battery go down by about 1% each minute. The fast charger gets the battery back up quickly, and Samsung has brought in wireless charging which is pretty good but you need to purchase the hardware.
What do we think of the phone?
If it wasn't clear, we love this phone, and if you want a top-range release on Android, with an outstanding camera and beautiful display, then there's nothing else better right now. There is the S6 Edge to consider, which offers something similar along with an innovative curved display, but they are essentially the same phone beyond that. The design is Samsung's best work in the smartphone aesthetics department to date, and the power behind the phone makes it a pleasure to use.
Samsung Galaxy S6 Specification
Display Size: 5.1"
Display Resolution: 2560 x 1440
Display Type: AMOLED
Primary Camera Flash: LED
Primary Camera Resolution: 5312 x 2988
Primary Camera Megapixels: 16
Secondary Camera Megapixels: 5
Memory Card Slot: None
2G Connectivity: GSM 850/900/1800/1900
3G Connectivity: HSDPA 850/900/1900/2100
4G Connectivity: LTE
5G Connectivity:
Bluetooth: 4.1 with LE, apt-X
GPS: A-GPS, GLONASS and Beidou
Wi-Fi: 802.11 a/b/g/n/ac
Processor: 1.5 GHz Quad-core & 2.1 GHz Quad-core
Chipset: Exynos 7420
Talk Time: Up to 23 hours
Weight (grams): 138
Dimensions: 143.4 x 70.5 x 6.8 mm
Battery Type: Non-removable
IP Rating:
Sim Type: Nano SIM
Operating System: Android
Compare Samsung Galaxy S6 packages
Get in touch
For offline comparisons or other support, contact us at:
Why compare with Mobile Phones?
Compare phones and tablets and get accurate, unbiased results
Easy filtering so you can see a range of ideal plans and tariffs
Find offers on pay monthly handsets and SIM Only
In-depth reviews of the latest smartphones and tablets
Start searching now to see all the latest deals and offers.