Samsung Galaxy S7
The Samsung Galaxy S7 is an outstanding smartphone, sporting a brilliantly crisp and vivid 5.1-inch Super AMOLED display, and it boasts effortlessly exceptional performance through the fast Exynos 8890 processor. Read more
Free from £0
OS Android
Screen size 5.1"
Camera 12 megapixels

Find your perfect Galaxy S7 deal:
Select a package
Filter deals
Oh no! No deals? You probably chose options that we can't find any deals for, sorry!
Take a look at the things you clicked on again and try to change some options, or start fresh!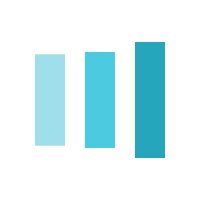 Load more deals
If you buy a product through our website we sometimes earn commission. You can find out more on our About page.
We always aim to provide accurate information but if there's anything we've missed then please get in touch and let us know.
We aim to display as many tariffs available on the market as possible, depending on the data available to Mobile Phones. Legacy tariffs are excluded as well as some more granular tariff information such as international out of bundle rates.
We aim to display as many existing customer tariffs as possible, depending on the data available to Mobile Phones. Existing customers should check with their current provider for additional customer tariffs.
We aim to display as many promotional extras with tariffs as possible, depending on the data available to Mobile Phones. Some promotional extras may not be displayed.
Many discounts and promotions on Mobile Phones will be included in the tariff pricing structure. Automatic cashback is included in the average monthly cost, first-year cost and total contract cost calculations. Some promotions such as gift cards and redemption cashback will need to be claimed by the customer after the tariff is purchased, therefore, we do not include these in our pricing structures. The tariff supplier will be able to give full details of how these promotional extras should be claimed.
Tariffs featuring 'unlimited' allowances may be subject to traffic management or fair usage policies. Please see our guide for more information on how this works.
SIM only deals are limited to 30 day or longer, excluding shorter plans and 'Pay as you go' tariffs.
All prices shown are inclusive of VAT.
Prices shown are based on the assumption a user will not exceed their inclusive allowance. Costs for additional out-of-allowance usage are provided for information only.
If you choose to pay via a method other than direct debit or you would like itemised or paper billing, you may incur additional charges to those displayed on Mobile Phones.
A supplier may increase the price during your contract, but if this is excessive you should be able to exit without penalty. Ofcom has more information on how to complain about your provider and comparative information on complaints handling.
Last updated on the 10th of August at 6:06am with 88,742 deals.
Our Samsung Galaxy S7 Review
The Samsung Galaxy S6 remains one of the best smartphones available on the market, but such is the market's need to fire out updated/upgraded models at a vigorous rate of knots, the S7 is now upon us. We take a look to see if it brings enough new to the table to warrant a significantly higher price than its predecessor.
Pay monthly or PAYG?
This phone goes straight into the pay monthly bracket; if you're buying this phone outright and using a pay as you go plan, complete with the traditional smaller allowances and less value for money, then you are mad.
It's one of the most expensive phones to buy outright at the moment, at around £500 or more depending on where you go, while tariffs on this phone range from £32 to £40 a month. If you're not at the end of your contract and just upgrading early then you could expect to see higher prices than that offered, so it might be worth waiting until your contract runs down, so you have a better negotiating point.
Display
The Samsung Galaxy S7 sports a 5.1-inch QHD Super AMOLED display, and it is extraordinarily crisp and vivid, with 577 pixels per inch. Whilst this sounds like the same screen on the S6, it is actually a lot brighter, with better contrast. The S6 screen was stunning anyway, but this improved version has helped to ensure that the Samsung's latest flagship can confidently claim to have the best display on the market, and it would be hard to argue.
Camera
The S6 had an excellent 16-megapixel rear-facing camera, but Samsung has dropped this in favour of a 12-megapixel alternative.
Despite the drop, picture quality is great; most notably, the camera's capacity to capture excellent images in low light is extremely impressive, and has rightly been a focus of the marketing. Also, the camera protrudes less, which was a common complaint about the predecessor.
There's faster autofocus thanks to a dual-pixel sensor, and the phone includes the usual plethora of modes which are fun, despite varying in terms of actual practical usefulness.
Design
The S7 looks a lot like the S6, which is unsurprising seeing as they have the same size screen. The fingerprint sensor is less rounded, the SIM tray has moved and the back plate has a curve at the edges, but these are superficial changes. The back of the phone is less of a fingerprint smudge-magnet, but the issue hasn't been completely eradicated.
The water resistance is a big difference, and while it does indeed prove water resistant, we wouldn't recommend deliberately testing this. Water messes temporarily with the audio, and it does take a couple of hours to shrug off the dunking experience and function normally.
Performance
For European customers, Samsung's own Exynos 8890 octa-core processor provides the power, alongside 4GB of RAM, and the results are outstanding. There isn't a way you could fault performance; the phone effortlessly breezes through multiple tasks, and when it gets to the stage where you think you might be asking too much of it, the S7 smiles back and laughs at your feeble attempts to test its resolve.
What's it like for social media?
The social media integration is flawless, with the phone's power allowing for fluid navigation and a slick experience. Google Play has well-designed apps for all the usual suspects, like Facebook, Twitter and Instagram, and you can easily locate photos and choose to share via any installed social media platforms.
What's it like for games and apps?
The excellent chip powering the phone lets you cruise through games without lag. You could have several games open on the phone and there's still no flinching, so avid gamers will certainly want to take the S7 into consideration.
What we think
The Samsung Galaxy S7 is a triumph, building on the success of the S6 and bringing enough extra to warrant upgrading. The display is stunning, as is the performance, and new features, particularly water resistance and expandable memory, are welcome additions. There are some great deals available from different networks, with many offering the phone free upfront.
Samsung Galaxy S7 Specification
Display Size: 5.1"
Display Resolution: 2560 x 1440
Display Type: AMOLED
Primary Camera Flash: LED
Primary Camera Resolution: 4032 x 3024
Primary Camera Megapixels: 12
Secondary Camera Megapixels: 5
Memory Card Slot: MicroSD up to 200GB
2G Connectivity: GSM 850/900/1800/1900
3G Connectivity: HSDPA 850/900/1900/2100
4G Connectivity: LTE 700/900/2100/2500
5G Connectivity:
Bluetooth: 4.2 with LE, apt-X
GPS: A-GPS, GLONASS and Beidou
Wi-Fi: 802.11 a/b/g/n/ac
Processor: 2.3 GHz Quad-core & 1.6 GHz Quad-core
Chipset: Qualcomm Snapdragon 820
Talk Time:
Weight (grams): 152
Dimensions: 142.4 x 69.6 x 7.9 mm
Battery Type: Non-removable
IP Rating: IP68 - Dust and water resistant over 1.5 meter and 30 minutes
Sim Type: Nano SIM
Operating System: Android
Compare Samsung Galaxy S7 packages
Get in touch
For offline comparisons or other support, contact us at:
Why compare with Mobile Phones?
Compare phones and tablets and get accurate, unbiased results
Easy filtering so you can see a range of ideal plans and tariffs
Find offers on pay monthly handsets and SIM Only
In-depth reviews of the latest smartphones and tablets
Start searching now to see all the latest deals and offers.