Samsung Galaxy S8 Plus
A more massive version of the already massive S8, this latest flagship sports a stunner of a screen (all 6.2 inches of it), and it's sure to be one of 2017's standout releases. Read more
Free from £17.00 a month
OS Android
Screen size 6.2"
Camera 12 megapixels

Find your perfect Galaxy S8 Plus deal:
Select a package
Filter deals
Oh no! No deals? You probably chose options that we can't find any deals for, sorry!
Take a look at the things you clicked on again and try to change some options, or start fresh!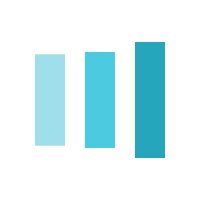 Load more deals
If you buy a product through our website we sometimes earn commission. You can find out more on our About page.
We always aim to provide accurate information but if there's anything we've missed then please get in touch and let us know.
We aim to display as many tariffs available on the market as possible, depending on the data available to Mobile Phones. Legacy tariffs are excluded as well as some more granular tariff information such as international out of bundle rates.
We aim to display as many existing customer tariffs as possible, depending on the data available to Mobile Phones. Existing customers should check with their current provider for additional customer tariffs.
We aim to display as many promotional extras with tariffs as possible, depending on the data available to Mobile Phones. Some promotional extras may not be displayed.
Many discounts and promotions on Mobile Phones will be included in the tariff pricing structure. Automatic cashback is included in the average monthly cost, first-year cost and total contract cost calculations. Some promotions such as gift cards and redemption cashback will need to be claimed by the customer after the tariff is purchased, therefore, we do not include these in our pricing structures. The tariff supplier will be able to give full details of how these promotional extras should be claimed.
Tariffs featuring 'unlimited' allowances may be subject to traffic management or fair usage policies. Please see our guide for more information on how this works.
SIM only deals are limited to 30 day or longer, excluding shorter plans and 'Pay as you go' tariffs.
All prices shown are inclusive of VAT.
Prices shown are based on the assumption a user will not exceed their inclusive allowance. Costs for additional out-of-allowance usage are provided for information only.
If you choose to pay via a method other than direct debit or you would like itemised or paper billing, you may incur additional charges to those displayed on Mobile Phones.
A supplier may increase the price during your contract, but if this is excessive you should be able to exit without penalty. Ofcom has more information on how to complain about your provider and comparative information on complaints handling.
Last updated on the 5th of December at 2:07am with 107,436 deals.
Our Samsung Galaxy S8 Plus Review
Well, let's address what you need first. If you want something cheap, or even mid-range, then our time together has been pleasant, but also brief. This is an expensive phone, Samsung's latest uber-flagship version of its flagship, so you'll have to throw money at it.
However, the Samsung Galaxy S8 Plus is awesome. It looks incredible, and we'll give you more details shortly, but rest assured it is joyous in many ways and must be cuddled.
Contract, PAYG or SIM Only?
Why anyone would purchase this phone on Pay As You Go could become one of the great mysteries of all time. It would be up there with the identity of Jack the Ripper, the scientific reasoning behind the spate of disappearances at the Bermuda Triangle, or the reason why there are FOUR Spy Kids films, with a TV series rumoured to be in the works.
No, it is not a pay as you go phone. If you can afford the £779-ish upfront price then fair play to you, and crack on. But don't then go with Pay As You Go as your choice of plan type. You should go for the excellent value of a SIM plan, where you'll be able to get 2GB of data on EE's network for £11 on a 1-month rolling deal. You could get 4GB of data on Three, with unlimited calls and texts, for just £9 a month on a 12-month deal. There are so many seriously competitive SIM deals available, but if you want to make the phone cost more manageable then take a pay monthly deal.
The range of pay monthly deals will be pretty exhaustive, with even the upfront cost varying between £10 and £250 depending on plan and provider. You'll obviously get rewarded for paying more upfront, but whatever you pay you can expect to shell out £40+ a month if you pay less than £100 upfront.
All the major networks will offer this flagship phone, and you'll see some big data plans, with as much as 25GB on EE and £30GB on Vodafone. For the £50+ plans you should see unlimited calls and texts as well.
Display
Still with us? Great. On to the phone, and we've got to start with the most impressive feature: the 6.2-inch 'infinity display'.
It's a stunning, immersive Quad HD+ Super AMOLED offering, and it spills over the sides in bezel-busting fashion. You get more crisp than a Walkers factory with its 2960x1440 resolution, and it boasts Mobile HDR Premium certification from the UHD Alliance.
The 18.5:9 aspect ratio gives you that taller screen and makes it great for video, but it also helps with multitasking, thanks to side-by-side app windows.
Those itching for 4K on a Samsung flagship may want to step back and grab something firmly attached to the ground, as the S8 Plus is 2K max, reverting to Full HD as default. Fret not, as it looks awesome in a way that would make the village elders weep.
Camera
It's an excellent 12-megapixel effort with an f/1.7 aperture and dual pixel focus technology. If that sounds familiar then you're not wrong, as the S8 Plus is essentially denied a camera upgrade on last year's flagship from Samsung. One might gripe, but it's seriously good anyway, and there are some software improvements, such as a swipe-based interface ideal for one-handed use.
You'll get gorgeous photos with impeccable image quality, and it handles changeable light without so much as a flicker of discomfort.
The front-facer offers more resolution than its predecessor, with 8 megapixels served up for your consumption, and it matches the rear snapper's pleasingly wide aperture.
Design
This phone is all about the curves, with edges softly rounded off, curved glass on the back and front, and the infinity screen gracefully gliding over the sides. The bezels are almost non-existent, and Samsung has also dispensed with the physical home key. Instead, you get a pressure-sensitive on-screen home button, and the obvious benefit is more screen real estate.
Another physical change is the fingerprint sensor, which has relocated to the back, next to the camera. This is a little odd, as ongoing camera smear is now surely nothing less than a certainty.
A metal frame holds proceedings together, with glass making up the rest; it is definitely an eye-catching smartphone, dressed to impress.
Performance
When it comes to performance on the highest-profile flagships, you expect something exceptional, and that's what you get with the S8 Plus. The new octa-core chipset (Exynos variant in the UK) delivers supremely slick performance, backed by 4GB of RAM. There's also 64GB of memory, expandable by microSD to 256GB.
The S8 Plus runs on a 3000mAh battery, and you get Samsung's fats-charging tech, along with wireless and fast wireless charging.
Features & OS
The S8 and S8 Plus both offer Samsung's new Siri rival, Bixby. This voice assistant co-habits with Google Assistant (a rival of sorts), so you have the option which one you want to use.
Bixby offers complete control over the S8 Plus, although more rigorous testing would be needed to see how far it can be pushed. ("Bixby, make eggs"?)
A new addition worth highlighting is the addition of an iris scanner and face recognition, which feels like a nice little tickle from the future. It works well enough, although we felt shades of the early fingerprint sensor shenanigans that took manufacturers a few attempts to iron out.
The S8 Plus comes with Android Nougat (that would be 7.0), as well as the likeable Samsung Experience interface (formerly TouchWiz), making its proper debut after some beta testing on the S7.
What we think
Clearly, we love the S8 Plus. The fingerprint sensor has odd placement, and it sports the same, albeit awesome, camera from the S7, but beyond that we are looking at something that offers enhancement, innovation and excitement. Yes, it's pricey, but you're getting Samsung's very best work.
It's so breezy to use thanks to the beastly processor, and it looks stunning. The barely-there bezels and spilling edges create an infinity screen worthy of the name, and the actual quality of the screen is outstanding.
You are getting genuine upgrades and changes almost across the board, and if the 6.2-inch screen is perhaps a little much, then the Galaxy S8 is essentially the same phone, but with a 5.8-inch display instead.
Samsung Galaxy S8 Plus Specification
Display Size: 6.2"
Display Resolution: 2960 x 1440
Display Type: Super AMOLED
Primary Camera Flash: Dual-LED
Primary Camera Resolution: 4032 x 3024
Primary Camera Megapixels: 12
Secondary Camera Megapixels: 8
Memory Card Slot: MicroSD up to 256GB
2G Connectivity: GSM
3G Connectivity: HSDPA
4G Connectivity: LTE
5G Connectivity:
Bluetooth: 5.0 with LE, ANT+
GPS: A-GPS, GLONASS and Beidou
Wi-Fi: 802.11 a/b/g/n/ac
Processor: 2.35 GHz Quad-core & 1.9 GHz Quad-core
Chipset: Exynos 8995 Octa
Talk Time: Up to 24 hours
Weight (grams): 173
Dimensions: 159.5 x 73.4 x 8.1 mm
Battery Type: Non-removable
IP Rating: IP68 - Dust and water resistant over 1.5 meter and 30 minutes
Sim Type: Nano SIM
Operating System: Android
Compare Samsung Galaxy S8 Plus packages
Get in touch
For offline comparisons or other support, contact us at:
Why compare with Mobile Phones?
Compare phones and tablets and get accurate, unbiased results
Easy filtering so you can see a range of ideal plans and tariffs
Find offers on pay monthly handsets and SIM Only
In-depth reviews of the latest smartphones and tablets
Start searching now to see all the latest deals and offers.