Google Pixel 2 XL
The upgraded version of the Pixel 2 is yet another brilliant success for Google with an absolutely superb camera, lightning fast performance and improved design. Read more
Free from £0
OS Android
Screen size 6.0"
Camera 12 megapixels

Find your perfect Pixel 2 XL deal:
Select a package
Filter deals
Oh no! No deals? You probably chose options that we can't find any deals for, sorry!
Take a look at the things you clicked on again and try to change some options, or start fresh!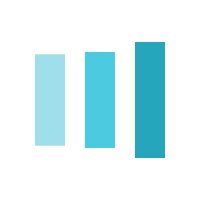 Load more deals
If you buy a product through our website we sometimes earn commission. You can find out more on our About page.
We always aim to provide accurate information but if there's anything we've missed then please get in touch and let us know.
We aim to display as many tariffs available on the market as possible, depending on the data available to Mobile Phones. Legacy tariffs are excluded as well as some more granular tariff information such as international out of bundle rates.
We aim to display as many existing customer tariffs as possible, depending on the data available to Mobile Phones. Existing customers should check with their current provider for additional customer tariffs.
We aim to display as many promotional extras with tariffs as possible, depending on the data available to Mobile Phones. Some promotional extras may not be displayed.
Many discounts and promotions on Mobile Phones will be included in the tariff pricing structure. Automatic cashback is included in the average monthly cost, first-year cost and total contract cost calculations. Some promotions such as gift cards and redemption cashback will need to be claimed by the customer after the tariff is purchased, therefore, we do not include these in our pricing structures. The tariff supplier will be able to give full details of how these promotional extras should be claimed.
Tariffs featuring 'unlimited' allowances may be subject to traffic management or fair usage policies. Please see our guide for more information on how this works.
SIM only deals are limited to 30 day or longer, excluding shorter plans and 'Pay as you go' tariffs.
All prices shown are inclusive of VAT.
Prices shown are based on the assumption a user will not exceed their inclusive allowance. Costs for additional out-of-allowance usage are provided for information only.
If you choose to pay via a method other than direct debit or you would like itemised or paper billing, you may incur additional charges to those displayed on Mobile Phones.
A supplier may increase the price during your contract, but if this is excessive you should be able to exit without penalty. Ofcom has more information on how to complain about your provider and comparative information on complaints handling.
Last updated on the 30th of July at 2:11pm with 308,293 deals.
Our Google Pixel 2 XL Review
While there have been reports of the Google Pixel 2 XL having a few issues with its display, so far they've all been very minor so you shouldn't let them put you off making a purchase.
It's an improvement on the already superb Pixel 2 in every way with a much more polished design, a smoother, faster performance and a really incredible camera.
Google Pixel 2 XL: Display
While the Google Pixel 2 XL's display is far from being completely awful and unusable, a few minor issues like a dull-looking colour palette, poor viewing angles and issues with screen burn-in prevent an exceptional screen from becoming something truly fantastic.
Its large six-inch display features a crisp QHD resolution and an impressive pixel density of 538pi that works to pack in plenty of lovely sharp details which makes it perfect for avid consumers of Netflix and YouTube.
But in an effort to differentiate themselves from the competition, Google decided to use LG's pOLED technology opposed to the brilliantly vibrant AMOLED which is seen in beloved devices like the Samsung Galaxy S7 and S8.
But instead of making the colours on the Pixel 2 XL's display feel pleasantly cooler and more natural looking it just works to make them seem slightly muted and a little bit flat.
A number of reviewers have also reported instances of screen burn-in on the Pixel 2 XL meaning that certain details will remain on the screen even when the display is off.
Google have assured customers that it's not a widespread issue and won't cause any problems down the line but it's something worth keeping an eye on.
Google Pixel 2 XL: Camera
The Pixel 2 XL's 12.2MP rear camera is easily the device's best feature and is capable of producing some seriously stunning shots no matter whether you're stood in the bright sunny outdoors or a dimly lit interior.
A wider f/1.8 aperture is able to let just the right amount of light in while some powerful processing algorithms ensure that the contrast is always perfectly balanced and the smooth colours never appear too over-saturated.
The Auto-HDR+ awards your photos with huge amounts of rich, vivid detail and the lightning-fast auto-focus works to capture moving subjects without the slightest hint of blur.
Video on the Pixel 2 XL looks as brilliant you'd expect and is helped enormously by the addition of both Optical and Electrical Image Stabilisation.
You can shoot in 4K on the Pixel 2 XL but anyone who is really serious about doing so should bear in mind it's only able to shot at 30FPS where other devices can achieve 60FPS.
Like the rear camera, the 8MP front camera is excellent and capable of taking almost perfect selfies in all kinds of conditions.
Google Pixel 2 XL: Design
Another area where this smartphone excels is in its design with Google having carried over all of the best elements of the original Pixel 2 and upgraded them where possible to create a very visually stunning device.
The back of the device is covered in the same attractive mix of shiny aluminium and polished glass with smooth rounded edges and a slightly textured coating which awards you a nice extra bit of grip.
A sheet of ultra-tough, scratch resistant Gorilla Glass 5 sits between two pleasingly slim bezels on the front of the device each of which contain a front facing speaker of excellent quality.
These two bezels, which have been reduced in size from the standard Pixel 2 to only 0.4 inches, work really well with the larger 18:9 display ratio to make the display feel bigger than its already impressive 6-inches so Google didn't have to forgo its lightweight dimensions.
Unfortunately, Google have copied Apple and also decided to remove the headphone jack. A free adapter does handily come with the device but they are quite small and so very easy to misplace.
Google Pixel 2 XL: Performance
A Snapdragon 835 CPU and 4GB of RAM sit within the Pixel 2 XL and work seamlessly together to offer a totally flawless performance.
Load times are effectively non-existent even when scrolling through data-heavy webpages, launching and switching between apps is fast and smooth, even the most graphically-intensive games don't stutter and you'll be able to download large apps and media files in a flash.
Battery life is equally as excellent, as unless you're really putting it through its paces, streaming hours upon hours of Netflix via 4G with the screen set to maximum brightness for example, you'll comfortably be able to make it through the day with a good bit to spare.
There's no wireless charging which is a bit of a shame but fast charging technology will help take you up to around 50% in only half an hour.
Google Pixel 2 XL: Features & OS
The Pixel 2 XL runs the latest celebrated version of Android 8.0 Oreo which is nicely intuitive to use and comes packed with plenty of genuinely useful features.
As to be expected, it comes pre-installed with all of Google's great native apps without any unnecessary bloatware in sight and you'll automatically receive any new updates as soon as they're released.
Squeezing the sides of the Pixel 2 XL will bring up the Google Assistant allows you to quickly and conveniently carry out personal tasks from sending emails to getting directions home.
Although it doesn't work quite as well as it should, the intelligent camera app Google Lens is a really intriguing idea.
You can point it at a film poster and bring up the Google Assistant to book tickets, hover it over foreign text to translate it and take a picture of a wi-fi password to connect to that network.
The handy Now Playing feature automatically informs you of what song is currently playing around you and Picture Within A Picture allows you to shrink whatever video is playing into a small window at the bottom of the screen so you can carry out another task while still watching.
The Pixel 2 XL doesn't come with a MicroSD slot but its 64GB of internal storage should be more than enough.
How much is the Google Pixel 2 XL?
We strongly recommend that you go for a monthly contract with the Google Pixel 2 XL as buying a premium, high-end smartphone like this outright to use on a pay-as-you-go or SIM Only contract is easily going to cost you upwards of £600.
If you're able to afford it, paying an upfront cost could help net you a cheaper monthly deal.
On a 24 month contract, paying up to £80 upfront will result in you having to pay anywhere from £50 to £65 a month for unlimited calls, unlimited texts and around 8GB to 16GB of data.
Google Pixel 2 XL: Our verdict
If you're looking for a sleek state-of-the-art Android smartphone with an amazingly fast, smooth performance and a truly outstanding camera, which is just as brilliant as anything on offer from Apple or Samsung, the Google Pixel 2 XL is the perfect choice.
You shouldn't let the issues with the screen put you off as they're very minor in the grand scheme of things and don't make the device difficult or unpleasant to use.
Google Pixel 2 XL Specification
Display Size: 6.0"
Display Resolution: 1920 x 1080
Display Type: P-OLED
Primary Camera Flash: Dual-LED
Primary Camera Resolution: 4048 x 3036
Primary Camera Megapixels: 12
Secondary Camera Megapixels: 8
Memory Card Slot: None
2G Connectivity: GSM 850/900/1800/1900
3G Connectivity: HSDPA 850/900/1700/1900/2100
4G Connectivity: LTE
Bluetooth: 5.0 with A2DP, LE
GPS: A-GPS and GLONASS
Wi-Fi: 802.11 a/b/g/n/ac
Processor: 2.35 GHz Octa-core
Chipset: Qualcomm Snapdragon 835
Talk Time: Up to 26 hours
Weight (grams): 175
Dimensions: 157.9 x 76.7 x 7.9 mm
Battery Type: Non-removable
IP Rating: IP67 - Dust and water resistant
Sim Type: Nano SIM
Operating System: Android
Compare Google Pixel 2 XL packages
Get in touch
For offline comparisons or other support, contact us at:
Why compare with Mobile Phones?
Compare phones and tablets and get accurate, unbiased results
Easy filtering so you can see a range of ideal plans and tariffs
Find offers on pay monthly handsets and SIM Only
In-depth reviews of the latest smartphones and tablets
Start searching now to see all the latest deals and offers.