Google Pixel 3
The latest entry in Google's flagship series is an intelligent and hugely stylish Android smartphone which boasts one of today's very best smartphone cameras. Read more
Free from £0
OS Android
Screen size 5.5"
Camera 12 megapixels

Find your perfect Pixel 3 deal:
Select a package
Filter deals
Oh no! No deals? You probably chose options that we can't find any deals for, sorry!
Take a look at the things you clicked on again and try to change some options, or start fresh!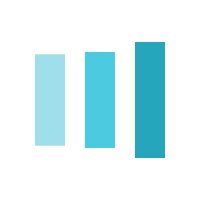 Load more deals
If you buy a product through our website we sometimes earn commission. You can find out more on our About page.
We always aim to provide accurate information but if there's anything we've missed then please get in touch and let us know.
We aim to display as many tariffs available on the market as possible, depending on the data available to Mobile Phones. Legacy tariffs are excluded as well as some more granular tariff information such as international out of bundle rates.
We aim to display as many existing customer tariffs as possible, depending on the data available to Mobile Phones. Existing customers should check with their current provider for additional customer tariffs.
We aim to display as many promotional extras with tariffs as possible, depending on the data available to Mobile Phones. Some promotional extras may not be displayed.
Many discounts and promotions on Mobile Phones will be included in the tariff pricing structure. Automatic cashback is included in the average monthly cost, first-year cost and total contract cost calculations. Some promotions such as gift cards and redemption cashback will need to be claimed by the customer after the tariff is purchased, therefore, we do not include these in our pricing structures. The tariff supplier will be able to give full details of how these promotional extras should be claimed.
Tariffs featuring 'unlimited' allowances may be subject to traffic management or fair usage policies. Please see our guide for more information on how this works.
SIM only deals are limited to 30 day or longer, excluding shorter plans and 'Pay as you go' tariffs.
All prices shown are inclusive of VAT.
Prices shown are based on the assumption a user will not exceed their inclusive allowance. Costs for additional out-of-allowance usage are provided for information only.
If you choose to pay via a method other than direct debit or you would like itemised or paper billing, you may incur additional charges to those displayed on Mobile Phones.
A supplier may increase the price during your contract, but if this is excessive you should be able to exit without penalty. Ofcom has more information on how to complain about your provider and comparative information on complaints handling.
Last updated on the 19th of September at 10:08pm with 178,274 deals.
Our Google Pixel 3 Review
An upgrade on last year's Pixel 2 in every way, Google has packed the sleek Pixel 3 full of brilliantly useful features to create another first-class Android smartphone.
Its camera is easily one of this year's best using next-generation software to capture stunning images, the much-refined new Android 9 Pie cleverly learns from your behaviour to streamline your smartphone experience and performance is lightning-fast.
Google Pixel 3 Display
Thankfully, there's no sign of the blue tint or screen-burn issues that dogged the Pixel 2 and Pixel 2 upon their release and the Pixel 3's crisp 5.5-inch Full HD+ OLED display is absolutely superb.
Beautifully vibrant colours and HDR capabilities combined with the welcome addition of the much taller 18:9 display ratio means that even though it's roughly the same size as its predecessor, it's an ideal device on which to enjoy lots of streaming and gaming.
Viewing angles are pleasingly wide and contrast is nicely balanced but if you'd prefer a different look to the one offered by the out-of-the-box Adaptive display mode, you can always switch to either the significantly brighter Boosted mode or softer, more realistic looking Natural mode.
Google Pixel 3 Camera
The camera is by far and away the Google Pixel 3's standout feature, no mean feat considering how high-quality everything else is, with both the 12.2MP rear camera and the two 8MP front selfie cameras consistently producing fantastically sharp, vivid shots which are packed with incredible amounts of detail even in low light.
A huge part of its brilliance is down to the massively refined and upgraded accompanying software. The powerful Pixel Visual Core chip works to up the quality of HDR to hugely impressive levels while Super Res Zoom is the best close-up you'll achieve without a dedicated lens and the ultra-handy Top Shot ensures your photos will never again be ruined by someone blinking.
Ultrawide selfie mode allows you to capture more of what's around you and perfectly fit larger groups of people into the frame. Shooting video looks equally brilliant, with 4K, EIS and OIS (electrical and optical image stabilisation) guaranteeing lovely-looking shake-free footage.
Google Pixel 3 Design
The Google Pixel 3 is a seriously stunning smartphone with a very premium looking all-glass unibody that's held together by a sturdy aluminum frame. Its gently curved back has Google's signature two-tone design with the glossier, shinier glass of the top half transitioning seamlessly into a smooth, matte finish for an eye-catching effect.
On the front, you'll find two attractively slim bezels on the front instead of the trendy but quite divisive Apple-like notch, which never makes it feel too chunky or dated, housing the two front 8MP selfie cameras and very high-quality dual speakers.
Both the front and the back are made of strong Corning Gorilla Glass 5 which brings back some of the durability that Google lost in making the device all-glass.
Google Pixel 3 Performance
Qualcomm's current top-of-the-line Snapdragon 845 chipset and 4GB of RAM combine to offer a blazingly fast and wonderfully slick performance which allows you to take full advantage of the Pixel 3's stunning display.
Both navigating around the device and switching between your apps feels pleasantly smooth and as the Pixel 3 is VR ready, you can enjoy all of the Daydream View's brilliantly absorbing, fun games without any lag or drops in frame rate.
The 2,900mAh battery is admittedly little on the small side but should generally be able to get you through the day on a single charge. The 3 is the first Pixel device to come with wireless charging but annoyingly, the official Google branded stand must be purchased separately.
Google Pixel 3 Features
The Pixel 3 runs the latest version of Google's polished Android OS, Android 9 Pie, which is more fluid, thoughtful and AI-focused than ever before.
Intuitive features like adaptive battery, automatic brightness, app action and slices not only cleverly work to learn your setting preferences and adjust the device accordingly, but also allow you to quickly start certain tasks by accurately predicting what you want to do.
All of Google's own essential apps come already pre-installed and refreshingly, there's no bloatware. Like iOS 12's much-publicized Screen Time addition, the Digital Wellbeing app allows you to keep track of your usage, enable Wind Down mode to give your eyes a rest before bed and set certain apps to close after a while.
How much is the Google Pixel 3?
It's not quite as pricey as some of its rivals, but the Google Pixel 3 will still set you back either £739 for 64GB of memory or £839 for 128GB of memory. Therefore, we strongly recommend that you opt for a more manageable pay monthly contract and have the added bonus of your texts, calls and internet being delivered every month.
Google Pixel 3 Our Verdict
The Google Pixel 3 is an absolutely fantastic Android smartphone. Not only does it boast one of the best smartphone cameras in today's market, but also looks incredible, runs a brilliantly slick, responsive OS and has a beautifully vivid display.
Google Pixel 3 Specification
Display Size: 5.5"
Display Resolution: 1080 x 2280
Display Type: AMOLED
Primary Camera Flash: Dual-LED
Primary Camera Resolution: 1080 x 2280
Primary Camera Megapixels: 12
Secondary Camera Megapixels: 8
Memory Card Slot: None
2G Connectivity: GSM 850/900/1800/1900
3G Connectivity: HSDPA 800/850/1900/2100
4G Connectivity: LTE 2100/1800/850/2600/900/800/2600/2300/2500
5G Connectivity:
Bluetooth: 5.0 with A2DP, aptX HD, LE
GPS: A-GPS, GLONASS, Beidou and Galileo
Wi-Fi: 802.11 a/b/g/n/ac
Processor: 2.8 GHz Octa-core & 1.7 GHz Octa-core
Chipset: Qualcomm Snapdragon 845
Talk Time:
Weight (grams):
Dimensions: 145.6 x 68.2 x 7.9 mm
Battery Type: Non-removable
IP Rating: IP67 - Dust and water resistant
Sim Type: Nano SIM
Operating System: Android
Compare Google Pixel 3 packages
Get in touch
For offline comparisons or other support, contact us at:
Why compare with Mobile Phones?
Compare phones and tablets and get accurate, unbiased results
Easy filtering so you can see a range of ideal plans and tariffs
Find offers on pay monthly handsets and SIM Only
In-depth reviews of the latest smartphones and tablets
Start searching now to see all the latest deals and offers.