Google Pixel 4 XL
Google's flagship smartphone is still considered a top of the range piece of kit, thanks partly to its seriously impressive camera and processing ability. Read more
Free from £0
OS Android
Screen size 6.3"
Camera 16 megapixels

Find your perfect Pixel 4 XL deal:
Select a package
Filter deals
Oh no! No deals? You probably chose options that we can't find any deals for, sorry!
Take a look at the things you clicked on again and try to change some options, or start fresh!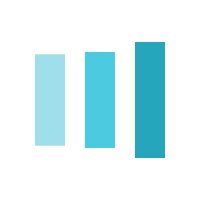 Load more deals
If you buy a product through our website we sometimes earn commission. You can find out more on our About page.
We always aim to provide accurate information but if there's anything we've missed then please get in touch and let us know.
We aim to display as many tariffs available on the market as possible, depending on the data available to Mobile Phones. Legacy tariffs are excluded as well as some more granular tariff information such as international out of bundle rates.
We aim to display as many existing customer tariffs as possible, depending on the data available to Mobile Phones. Existing customers should check with their current provider for additional customer tariffs.
We aim to display as many promotional extras with tariffs as possible, depending on the data available to Mobile Phones. Some promotional extras may not be displayed.
Many discounts and promotions on Mobile Phones will be included in the tariff pricing structure. Automatic cashback is included in the average monthly cost, first-year cost and total contract cost calculations. Some promotions such as gift cards and redemption cashback will need to be claimed by the customer after the tariff is purchased, therefore, we do not include these in our pricing structures. The tariff supplier will be able to give full details of how these promotional extras should be claimed.
Tariffs featuring 'unlimited' allowances may be subject to traffic management or fair usage policies. Please see our guide for more information on how this works.
SIM only deals are limited to 30 day or longer, excluding shorter plans and 'Pay as you go' tariffs.
All prices shown are inclusive of VAT.
Prices shown are based on the assumption a user will not exceed their inclusive allowance. Costs for additional out-of-allowance usage are provided for information only.
If you choose to pay via a method other than direct debit or you would like itemised or paper billing, you may incur additional charges to those displayed on Mobile Phones.
A supplier may increase the price during your contract, but if this is excessive you should be able to exit without penalty. Ofcom has more information on how to complain about your provider and comparative information on complaints handling.
Last updated on the 29th of July at 4:10pm with 164,453 deals.
Our Google Pixel 4 XL Review
Google Pixel 4 XL: Display
The 4 XL features a 6.3" OLED display, while the 4 features a slightly smaller screen at 5.7". The new display on the 4XL is superior to its predecessors, having been upgraded to an impressive refresh rate of 90hz. This makes it noticeably cleaner when swapping between phone apps, although, if you are coming from a 60hz smartphone then you might not see much of a difference.
With the OLED display supported by HDR, streaming movies and television series on the 4 XL was an extremely pleasant experience. Featuring the all-new Ambient EQ, the phone will adjust the display's colour temperature according to the user's environment.
Compared to the Pixel 4, the 4 XL has a 1440x3040 resolution (537 ppi) and is noticeably sharper than the 4's 1080x2280 (444ppi) display. Ultimately, however, you aren't going to notice much of a difference between the two.
Google Pixel 4 XL: Camera
The camera on the Pixel 4 XL is the best Android camera available, and it could very well stay that way until next year.
Featuring a 12.2 megapixel lens backed up by a 16 megapixel telephoto lens, the Pixel 4 camera is one of the best on the smartphone market. The Pixel 4 and 4 XL both feature the same camera specifications, including an 8 megapixel front camera, so you'll see no difference if you choose to upgrade to the 4 XL.
Adding the 16 megapixel telephoto lens allows users to capture clean, crisp shots, and when coupled with Google's Super Res Zoom technology, the Pixel 4 can take 4-5x zoomed shots that still look impressive. If you're into zooming in to capture your photos, then this is a huge positive for you, while the telephoto lens provides a good-quality portrait mode.
Google Pixel 4 XL: Design
As expected with Google's range of smartphones, the design on the Pixel 4 XL is simple but extremely well executed.
It's certainly minimalistic and isn't going to set the world alight, but its matte finish (in white and orange) and metal frame makes it look particularly futuristic in a non-flashy sense. The camera cut out is something we particularly found attractive, with its corners curved in the exact same way as the corners of the phone, it fits perfectly in the top left-hand corner of the phone.
The Pixel 4 XL comes in a choice of three colours, and unlike other smartphones we're used to, whichever colour you choose will affect the feel of the phone. For example, the black finish on the 4 XL features a glossy finish and, surprisingly, more grip than the white and orange matte finishes. Over time the white and orange versions kept a cleaner appearance, whereas the fingerprint smudges on the glossy back were significantly more visible as I'm sure you can imagine.
In terms of weight and size, it is no thicker than the Pixel 4 at 8.2mm. The 4 XL is 75.1mm wide and weighs 193 grams, compared to the 4 which is 68.8mm and 162 grams respectively. The 4 XL is water resistant (IP68), dust proof and has a height of 160.4 mm.
Google Pixel 4 XL: Performance & battery
Built on Android's 10 operating system, the Google Pixel 4 XL is home to the latest technology (at the time this review was written). It packs the Snapdragon 885, making it fast enough to manage any task you'll throw at it, and when combined with the Adreno 640 graphics chip, the 4 XL is great for gaming, if that's your thing.
The Pixel 4 XL features 6GB of RAM, which isn't as much as we see in other Android flagships, but when you hear the iPhone 11 series gets away with just 4GB of RAM, you'll realise the 4 XL is lightning quick.
The storage options start at 64GB and climb to 128GB, with the latter being the minimum for most flagship smartphones on the market right now. Users will be unable to expand storage, as the 4 XL does not feature a microSD card slot to do so manually. However, there is always Google One cloud storage which can be accessed with a monthly subscription, much like Apple's iCloud.
The 4 XL's might be its biggest flaw. At just 3,700mAh, it pales in comparison to the giants on the smartphone market in 2020, and that's without mentioning the 4's measly 2,800mAh battery capacity. In fact, the battery difference might be the main reason customers might choose the 4 XL over Google's standard 4 model. However, the Pixel 4 XL does come with an 18W fast charger in the box.
Google Pixel 4 XL: Price
With the Google Pixel 4 XL having been released on October 24th 2019, the price has dropped somewhat to £659 - a modest amount to pay for what is still considered Google's flagship model. You could pick the Google Pixel 4 up for £499 straight from the Google Store, too, but it all comes down to whether you think the difference in display, performance and battery life is worth the £159 upgrade.
It's also worth mentioning that the £659 price tag is only for the 64GB model. If you opt for the 128GB model, you're looking at another £100.
Google Pixel 4 XL Specification
Display Size: 6.3"
Display Resolution: 1440 x 3040
Display Type: OLED
Primary Camera Flash: Dual-LED
Primary Camera Resolution: 1440 x 3040
Primary Camera Megapixels: 16
Secondary Camera Megapixels: 8
Memory Card Slot: None
2G Connectivity: GSM 850/900/1800/1900
3G Connectivity: HSDPA 850/900/1700/1900/2100
4G Connectivity: LTE 600/700/800/850/900/1500/1700/1800/1900/2100/2300/2500/2600
5G Connectivity:
Bluetooth: 5.0 with A2DP, aptX HD, LE
GPS: A-GPS, GLONASS, BDS, GALILEO, SBAS
Wi-Fi: 802.11 a/b/g/n/ac
Processor: Octa-core (1x2.84 GHz Kryo 485 & 3x2.42 GHz Kryo 485 & 4x1.78 GHz Kryo 485
Chipset: Qualcomm SDM855 Snapdragon 855
Talk Time:
Weight (grams): 193
Dimensions: 160.4 x 8.2 x 75.1 mm
Battery Type: Non-removable
IP Rating: IP68 - Dust and water resistant over 1.5 meter and 30 minutes
Sim Type: Nano SIM
Operating System: Android
Compare Google Pixel 4 XL packages
Get in touch
For offline comparisons or other support, contact us at:
Why compare with Mobile Phones?
Compare phones and tablets and get accurate, unbiased results
Easy filtering so you can see a range of ideal plans and tariffs
Find offers on pay monthly handsets and SIM Only
In-depth reviews of the latest smartphones and tablets
Start searching now to see all the latest deals and offers.