Google Pixel 4
A worthy successor to the Pixel 3 with a fantastic top-of-the-range camera and brilliantly vivid display. Read more
Free from £0
OS Android
Screen size 5.7"
Camera 16 megapixels

Find your perfect Pixel 4 deal:
Select a package
Filter deals
Oh no! No deals? You probably chose options that we can't find any deals for, sorry!
Take a look at the things you clicked on again and try to change some options, or start fresh!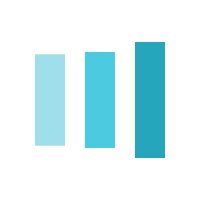 Load more deals
If you buy a product through our website we sometimes earn commission. You can find out more on our About page.
We always aim to provide accurate information but if there's anything we've missed then please get in touch and let us know.
We aim to display as many tariffs available on the market as possible, depending on the data available to Mobile Phones. Legacy tariffs are excluded as well as some more granular tariff information such as international out of bundle rates.
We aim to display as many existing customer tariffs as possible, depending on the data available to Mobile Phones. Existing customers should check with their current provider for additional customer tariffs.
We aim to display as many promotional extras with tariffs as possible, depending on the data available to Mobile Phones. Some promotional extras may not be displayed.
Many discounts and promotions on Mobile Phones will be included in the tariff pricing structure. Automatic cashback is included in the average monthly cost, first-year cost and total contract cost calculations. Some promotions such as gift cards and redemption cashback will need to be claimed by the customer after the tariff is purchased, therefore, we do not include these in our pricing structures. The tariff supplier will be able to give full details of how these promotional extras should be claimed.
Tariffs featuring 'unlimited' allowances may be subject to traffic management or fair usage policies. Please see our guide for more information on how this works.
SIM only deals are limited to 30 day or longer, excluding shorter plans and 'Pay as you go' tariffs.
All prices shown are inclusive of VAT.
Prices shown are based on the assumption a user will not exceed their inclusive allowance. Costs for additional out-of-allowance usage are provided for information only.
If you choose to pay via a method other than direct debit or you would like itemised or paper billing, you may incur additional charges to those displayed on Mobile Phones.
A supplier may increase the price during your contract, but if this is excessive you should be able to exit without penalty. Ofcom has more information on how to complain about your provider and comparative information on complaints handling.
Last updated on the 10th of August at 8:06am with 88,742 deals.
Our Google Pixel 4 Review
The Google Pixel 4 is a winning high-end smartphone. Its stunning camera is the standout feature but it also boasts a fantastic 1080p OLED display with 90Hz refresh rate, great performance and you can be sure that you'll always promptly receive the latest Android updates.
Display
It might be slightly smaller than the displays of its closest Apple and Samsung rivals but the Pixel 4's 5.7-inch display is still very impressive. It has 1080p Full HD+ capabilities and an OLED panel meaning it boasts beautifully bright colours and plenty of clear, crisp detail.
Another standout feature is the Pixel 4's 90Hz refresh rate which is quite an upgrade on the 60Hz offered by the majority of smartphones.
The refresh rate refers to how quickly the device is able to refresh itself and the fact it's much higher results in a significantly smoother, more responsive performance while playing graphically demanding games, scrolling through content and switching between apps.
Camera
The camera has always been this range's best feature and that's still very much the case with the Pixel 4. Google has added a second lens to one of its devices for the first time so that a 16MP telephoto lens sits beside its 12MP main camera. Both work brilliantly, producing lovely looking photos with a top-quality zoom that barely loses any of the finer details.
On the front sits an 8MP selfie camera with a 90 degree wide angle lens that's perfect for taking Instagram-worthy selfies. Portrait mode and night sight mode have been excellent on previous models and here, they're even more impressive than before. Particularly the latter which is able to render even the most murky situations crystal clear.
Design
While the Pixel 4 definitely isn't an ugly-looking smartphone, not everyone will be a fan of the design changes Google has implemented. Grouping the two camera lenses together in a square block seems to be the standard on newer smartphones but the removal of the rear fingerprint sensor is a little annoying, especially when you think of how easily it allows you to sign into certain apps.
Its front and back are both made of smooth glass with a rubberized coating around its aluminum frame giving it a good amount of grip. The front notch has also been replaced in favour of a thicker bezel which isn't going to ruin your viewing experience but Google have still sacrificed some precious screen space.
Performance
The Pixel 4's performance is everything you'd expect from a high-end flagship smartphone. Its Snapdragon 855 chipset combined with an impressive 6GB of RAM, upgraded from 4GB on the Pixel 3, means everything from navigating around your device to gaming feels lightning fast and load times are pretty much non-existent.
Unfortunately, its battery life isn't quite up to the same standard. Even with a normal amount of use your device is only likely to last until the early evening. On the plus side, its fast charging technology definitely lives up to its name with the USB-C charger that's included in the box able to take your device up to 50% in a little over half an hour.
Features
As to be expected, the Pixel 4 comes with the latest version of Android, Android 10, which brings with it a much smarter Google Assistant and new gesture controls. It feels smooth and very intuitive to use plus you'll find no annoying bloatware amongst Google's excellent suit of apps.
A new radar chip embedded in the top bezel offers what Google is calling the Motion Sense feature. This ranges from being a bit gimmicky, swiping your hand left and right to change tracks for example, to feeling like a genuinely great addition with your device being able to automatically turn on its display when it senses you approaching.
Price
The Google Pixel 4 was released here in the UK last October so its price will have fallen a little bit. Providing you shop around a bit to find the best deal, SIM Free could be a great option.
Of course, there's always the pay monthly contract which is available in so many different varieties and has the advantage of being very affordable.
Our Verdict
The Google Pixel 4 is an excellent smartphone and another clear win for the tech giant. The camera is truly phenomenal with a lightning-fast performance and beautifully glossy display which makes streaming and gaming an absolute joy.
Google Pixel 4 Specification
Display Size: 5.7"
Display Resolution: 1080 x 2280
Display Type: P-OLED
Primary Camera Flash: Dual-LED
Primary Camera Resolution: 1080 x 2160
Primary Camera Megapixels: 16
Secondary Camera Megapixels: 8
Memory Card Slot: None
2G Connectivity: GSM 850/900/1800/1900
3G Connectivity: HSDPA 850/900/1700/1900/2100
4G Connectivity: LTE 600/700/800/850/900/1500/1700/1800/1900/2100/2300/2500/2600
5G Connectivity:
Bluetooth: 5.0 with A2DP, aptX HD, LE
GPS: A-GPS, GLONASS, BDS, GALILEO, SBAS
Wi-Fi: 802.11 a/b/g/n/ac
Processor: Octa-core (1x2.84 GHz Kryo 485 & 3x2.42 GHz Kryo 485 & 4x1.78 GHz Kryo 485
Chipset: Qualcomm SDM855 Snapdragon 855
Talk Time:
Weight (grams): 162
Dimensions: 147.1 x 68.8 x 8.5 mm
Battery Type: Non-removable
IP Rating: IP68 - Dust and water resistant over 1.5 meter and 30 minutes
Sim Type: Nano SIM
Operating System: Android
Compare Google Pixel 4 packages
Get in touch
For offline comparisons or other support, contact us at:
Why compare with Mobile Phones?
Compare phones and tablets and get accurate, unbiased results
Easy filtering so you can see a range of ideal plans and tariffs
Find offers on pay monthly handsets and SIM Only
In-depth reviews of the latest smartphones and tablets
Start searching now to see all the latest deals and offers.