Huawei Mate 20
A superb smartphone that boasts a beautifully vivid 6.3-inch display, a brilliant triple lens camera and top-tier hardware for an incredibly slick performance. Read more
Free from £0
OS Android
Screen size 6.53"
Camera 16 megapixels

Find your perfect Mate 20 deal:
Select a package
Filter deals
Oh no! No deals? You probably chose options that we can't find any deals for, sorry!
Take a look at the things you clicked on again and try to change some options, or start fresh!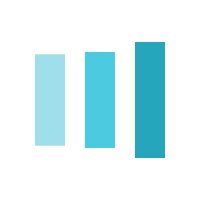 Load more deals
If you buy a product through our website we sometimes earn commission. You can find out more on our About page.
We always aim to provide accurate information but if there's anything we've missed then please get in touch and let us know.
We aim to display as many tariffs available on the market as possible, depending on the data available to Mobile Phones. Legacy tariffs are excluded as well as some more granular tariff information such as international out of bundle rates.
We aim to display as many existing customer tariffs as possible, depending on the data available to Mobile Phones. Existing customers should check with their current provider for additional customer tariffs.
We aim to display as many promotional extras with tariffs as possible, depending on the data available to Mobile Phones. Some promotional extras may not be displayed.
Many discounts and promotions on Mobile Phones will be included in the tariff pricing structure. Automatic cashback is included in the average monthly cost, first-year cost and total contract cost calculations. Some promotions such as gift cards and redemption cashback will need to be claimed by the customer after the tariff is purchased, therefore, we do not include these in our pricing structures. The tariff supplier will be able to give full details of how these promotional extras should be claimed.
Tariffs featuring 'unlimited' allowances may be subject to traffic management or fair usage policies. Please see our guide for more information on how this works.
SIM only deals are limited to 30 day or longer, excluding shorter plans and 'Pay as you go' tariffs.
All prices shown are inclusive of VAT.
Prices shown are based on the assumption a user will not exceed their inclusive allowance. Costs for additional out-of-allowance usage are provided for information only.
If you choose to pay via a method other than direct debit or you would like itemised or paper billing, you may incur additional charges to those displayed on Mobile Phones.
A supplier may increase the price during your contract, but if this is excessive you should be able to exit without penalty. Ofcom has more information on how to complain about your provider and comparative information on complaints handling.
Last updated on the 29th of July at 6:10pm with 164,585 deals.
Our Huawei Mate 20 Review
After the staggering success of the P20 Pro, the Chinese smartphone manufacturer has managed to hit it out of the park once again with the Mate 20. Streaming and gaming both look incredible thanks to that huge 6.53-inch display, a first-rate camera is capable of capturing all kinds of high-quality images and performance is excellent.
Display
The Mate 20's sizeable 6.53-inch display boasts an impressive 88% screen-to-body ratio and a small, unobtrusive dewdrop notch, which rather than boxing in your content makes the whole experience feel much more immersive, meaning it's the perfect device for anyone who enjoys lots of streaming or mobile gaming.
A significantly cheaper price tag has resulted in the glossy OLED panel and Quad HD resolution of the P20 Pro being swapped out for LCD and Full HD+ but they still manage to pack quite a punch and ensure everything looks fantastically sharp with lovely rich colours.
Camera
As with the P20 Pro, the Mate 20 comes equipped with three high-quality Leica branded rear camera lenses, the standard 12MP, ultrawide 16MP and telephoto at 8MP. It's an incredibly versatile set-up, allowing you to take all kinds of amazing shots, from arty bokeh to richly detailed macros, that look wonderfully clean with barely any noise.
Huawei's Master 2.0 camera AI is excellent too, capable of recognising a huge 1500 scenes and adjusting your settings accordingly with a high degree of accuracy. A dedicated Night mode effectively takes a five-second exposure shot to let in as much light as possible and real object recognition cleverly keeps fast moving subjects in crystal clear focus.
Design
The Mate 20 sports a tough all-glass body with an incredibly attractive high gloss finish that's held together by a band of shiny aluminum. It's quite a wide smartphone, 3.3mm wider than the P20 Pro at 8.3mm, but is a lot lighter than expected and not as thick as a lot of the competition so thankfully never feels too unwieldy or uncomfortable to hold.
As the front is mostly taken up by that fantastic screen, a responsive fingerprint scanner sits instead on the device's smoothly curved back just under the small camera bump. Unfortunately it's only IP53 dust and splash resistant but does, unlike a lot of other devices these days, conveniently feature a headphone jack on the bottom.
Performance
An octa-core Kirin 980 CPU and 6GB of RAM makes for a powerful combination, offering a top-of-the-range performance where load times are kept to an absolute minimum, opening and closing apps is blazingly fast and even the most graphically-intensive games barely ever stutter.
Battery life on the Mate 20 is equally solid and after a standard day spent streaming music, sending emails and messaging on Whatsapp you should easily be left with quite a bit to spare.
Features
The Mate 20 runs Android 9 Pie with Huawei's custom EMUI interface laid over the top. Although it's quite a noticeable departure from stock Android, compared to previous iterations it possesses a much cleaner looking interface and is very intuitive to use. Big Android fans will also be happy to know that although it's not included right out of the box, the app drawer can be added back in.
As to be expected, it'll arrive with a handful of average stock Huawei apps which most users will instantly dismiss for Google's own set and although they do feel a bit gimmicky, the iPhone X-like gestures do work quite well enabling you to launch features like Google Assistance in a flash.
How much is the Huawei Mate 20?
With a price tag of around £600, buying the Mate 20 outright is definitely an option if that's what you'd prefer to do. But, for the majority of people the much more manageable cost and massive variety in the pay monthly contract will be the vastly attractive option.
Huawei Mate 20: Our Verdict
The Huawei Mate 20 is an absolutely stunning device that ticks all the right boxes for the modern smartphone users. The 6.3-inch Full HD+ screen is nothing short of amazing, performance is blazingly fast and Huawei's EMUI interface continues to improve, here feeling enjoyably slick and smooth to use.
While the camera isn't quite as good as the one on the P20 Pro, it's still a truly fantastic snapper in its own right that produces some seriously impressive photos.
Huawei Mate 20 Specification
Display Size: 6.53"
Display Resolution: 1080 x 2244
Display Type: IPS LCD
Primary Camera Flash: Dual-LED
Primary Camera Resolution: 1080 x 2244
Primary Camera Megapixels: 16
Secondary Camera Megapixels: 24
Memory Card Slot: MicroSD up to 256GB
2G Connectivity: GSM 850/900/1800/1900
3G Connectivity: HSDPA 800/850/900/1700/1900/2100
4G Connectivity: LTE 700/800/850/900/1500/1700/1800/1900/2100/2300/2500/2600
5G Connectivity:
Bluetooth: 5.0 with A2DP, aptX HD, LE
GPS: A-GPS, GLONASS, Galileo and QZSS
Wi-Fi: 802.11 a/b/g/n/ac
Processor: 2.6 GHz Octa-core & 1.92 GHz Octa-core & 1.8 GHz Octa-core
Chipset: HiSilicon Kirin 980
Talk Time:
Weight (grams): 188
Dimensions: 158.2 x 77.2 x 8.3 mm
Battery Type: Non-removable
IP Rating: IP53 - dust and splash protection
Sim Type: Nano SIM
Operating System: Android
Compare Huawei Mate 20 packages
Get in touch
For offline comparisons or other support, contact us at:
Why compare with Mobile Phones?
Compare phones and tablets and get accurate, unbiased results
Easy filtering so you can see a range of ideal plans and tariffs
Find offers on pay monthly handsets and SIM Only
In-depth reviews of the latest smartphones and tablets
Start searching now to see all the latest deals and offers.