Huawei Mate 20 Lite
Huawei's Mate 20 Lite offers a bright, crisp 6.3-inch IPS LCD display, as well as a smooth, eye-catching design and some smart features with the camera. Read more
Free from £0
OS Android
Screen size 6.3"
Camera 20 megapixels

Find your perfect Mate 20 Lite deal:
Select a package
Filter deals
Oh no! No deals? You probably chose options that we can't find any deals for, sorry!
Take a look at the things you clicked on again and try to change some options, or start fresh!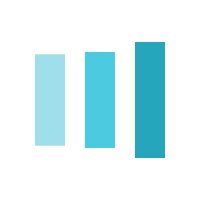 Load more deals
If you buy a product through our website we sometimes earn commission. You can find out more on our About page.
We always aim to provide accurate information but if there's anything we've missed then please get in touch and let us know.
We aim to display as many tariffs available on the market as possible, depending on the data available to Mobile Phones. Legacy tariffs are excluded as well as some more granular tariff information such as international out of bundle rates.
We aim to display as many existing customer tariffs as possible, depending on the data available to Mobile Phones. Existing customers should check with their current provider for additional customer tariffs.
We aim to display as many promotional extras with tariffs as possible, depending on the data available to Mobile Phones. Some promotional extras may not be displayed.
Many discounts and promotions on Mobile Phones will be included in the tariff pricing structure. Automatic cashback is included in the average monthly cost, first-year cost and total contract cost calculations. Some promotions such as gift cards and redemption cashback will need to be claimed by the customer after the tariff is purchased, therefore, we do not include these in our pricing structures. The tariff supplier will be able to give full details of how these promotional extras should be claimed.
Tariffs featuring 'unlimited' allowances may be subject to traffic management or fair usage policies. Please see our guide for more information on how this works.
SIM only deals are limited to 30 day or longer, excluding shorter plans and 'Pay as you go' tariffs.
All prices shown are inclusive of VAT.
Prices shown are based on the assumption a user will not exceed their inclusive allowance. Costs for additional out-of-allowance usage are provided for information only.
If you choose to pay via a method other than direct debit or you would like itemised or paper billing, you may incur additional charges to those displayed on Mobile Phones.
A supplier may increase the price during your contract, but if this is excessive you should be able to exit without penalty. Ofcom has more information on how to complain about your provider and comparative information on complaints handling.
Last updated on the 26th of October at 12:12pm with 190,960 deals.
Our Huawei Mate 20 Lite Review
Huawei seems to be releasing phones with a degree of reckless abandon, but the quality has been impressive. The plethora of Huawei-branded phones reaching the market has only served to enhance its reputation, and what was once a white label stalwart has become a serious player in its own right.
The 'Mate 20 Lite' moniker gives more than a subtle hint that higher-spec versions are nigh. It's clearly aimed at budget smartphone enthusiasts, but does it have enough to stop them from looking elsewhere, or even spending a little more on a better version? We get our trusty giant magnifying glass out, and then throw it away because it looks silly.
Huawei Mate 20 Lite: Display
The display included in the 20 Lite offers a stunning FHD+ experience, giving you the best view on whatever you're using your phone for. The screen measures at 6.3 inches, but appears smaller due to the lack of bezels on all sides of the phone. This means that you can enjoy a large screen without having to endure a large phone.
Using the FHD+ technology, the Lite makes colours and blacks stand out more, meaning your photos and videos will be brighter and more vibrant than ever. Apps and games pop out, giving everything you see on your phone a unique look.
Huawei Mate 20 Lite: Camera
The 20-megapixel dual-camera system allows for high-quality shots in almost any light conditions. The AI technology packed in here gives your photos improved optimisation and scene-recognition, making it perfect for amateurs and professionals alike.
The front-facing camera has even more power - 24-megapixels - and comes with a number of different modes, including Aperture, Portrait and standard photo. No matter what light you're shooting in, you'll be able to take the best group photos and selfies with the Mate 20 Lite.
Huawei Mate 20 Lite: Design
Design-wise the Mate 20 Lite is in line with other premium smartphones as well as others in the Huawei line. The display is the main event here, with no bezels hampering the experience. Alongside this, the back and sides of the phone are made with a durable aluminum and glass, giving it a smart and sleek look.
The phone is sturdy enough to ensure that it can hold up when used out and about. The glass used in the display won't shatter easily and whilst you may still want to get a case, you can rest easy knowing that you won't regret any minor bumps and accidents.
Huawei Mate 20 Lite: Performance
The Mate 20 Lite includes some of the most advanced technology from Huawei yet, offering excellent power efficiency, fast switching between apps and smooth performance when running the latest advanced mobile games.
The device has been optimised to run all the games you love, from simple puzzle titles to fast-paced racing games, making it an essential for those who love to game on the go. Even if you don't the fast response time of the phone will impress when using it for browsing social media or working.
Huawei Mate 20 Lite: Features
Running on Android Oreo, the Mate 20 Lite provides a smooth and easy-to-use experience for any type of mobile user. Android is famous for being compatible with a wide variety of apps and features, giving you more freedom than you would have with iOS.
Using the Google Play Store, you'll be able to choose from thousands of different apps, including games, social media, streaming and more.
How much is the Huawei Mate 20 Lite?
Buying the phone outright will cost you around £279, depending on where you buy it from. This is a great deal for a mid-range phone that offers a decent amount of power, meaning it's viable to buy on a SIM-only contract. You can also get it via contract, allowing you to pay for the phone, your minutes, texts and data all at once.
Huawei Mate 20 Lite: Our Verdict
The Huawei Mate 20 Lite offers stunning value for money, acting as a mid-range phone with a premium design philosophy. Despite being cheaper than the offerings from Samsung and Apple, the phone packs nearly as much punch, meaning it's recommended for those who want a good experience on a budget.
Huawei Mate 20 Lite Specification
Display Size: 6.3"
Display Resolution: 1080 x 2340
Display Type: IPS
Primary Camera Flash: LED
Primary Camera Resolution: 2160 x 3840
Primary Camera Megapixels: 20
Secondary Camera Megapixels: 24
Memory Card Slot: MicroSD up to 256GB
2G Connectivity: GSM 850/900/1800/1900
3G Connectivity: HSDPA 850/900/1900/2100
4G Connectivity: LTE 700/800/850/900/1800/2100/2600
5G Connectivity:
Bluetooth: 4.2 with A2DP, LE
GPS: A-GPS, GLONASS and Beidou
Wi-Fi: 802.11 a/b/g/n/ac
Processor: 2.2 Ghz Quadcore & 1.7 Ghz Quadcore
Chipset: Hisilicon Kirin 710
Talk Time: Up to 20 hours
Weight (grams): 172
Dimensions: 158.3 x 75.3 x 7.6 mm
Battery Type: Non-removable
IP Rating: IP65/68 - Dust and water proof up to 1.5 meters for 30 minutes
Sim Type: Nano SIM
Operating System: Android
Compare Huawei Mate 20 Lite packages
Get in touch
For offline comparisons or other support, contact us at:
Why compare with Mobile Phones?
Compare phones and tablets and get accurate, unbiased results
Easy filtering so you can see a range of ideal plans and tariffs
Find offers on pay monthly handsets and SIM Only
In-depth reviews of the latest smartphones and tablets
Start searching now to see all the latest deals and offers.