Huawei P Smart
The Chinese smartphone manufacturer's latest success offers an impressively crisp display, trendy 18:9 aspect ratio and a stylish design at a very affordable price. Read more
Free from £0
OS Android
Screen size 5.6''
Camera 13 megapixels

Find your perfect P Smart deal:
Select a package
Filter deals
Oh no! No deals? You probably chose options that we can't find any deals for, sorry!
Take a look at the things you clicked on again and try to change some options, or start fresh!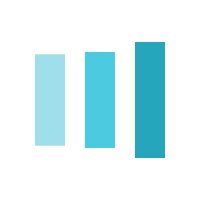 Load more deals
If you buy a product through our website we sometimes earn commission. You can find out more on our About page.
We always aim to provide accurate information but if there's anything we've missed then please get in touch and let us know.
We aim to display as many tariffs available on the market as possible, depending on the data available to Mobile Phones. Legacy tariffs are excluded as well as some more granular tariff information such as international out of bundle rates.
We aim to display as many existing customer tariffs as possible, depending on the data available to Mobile Phones. Existing customers should check with their current provider for additional customer tariffs.
We aim to display as many promotional extras with tariffs as possible, depending on the data available to Mobile Phones. Some promotional extras may not be displayed.
Many discounts and promotions on Mobile Phones will be included in the tariff pricing structure. Automatic cashback is included in the average monthly cost, first-year cost and total contract cost calculations. Some promotions such as gift cards and redemption cashback will need to be claimed by the customer after the tariff is purchased, therefore, we do not include these in our pricing structures. The tariff supplier will be able to give full details of how these promotional extras should be claimed.
Tariffs featuring 'unlimited' allowances may be subject to traffic management or fair usage policies. Please see our guide for more information on how this works.
SIM only deals are limited to 30 day or longer, excluding shorter plans and 'Pay as you go' tariffs.
All prices shown are inclusive of VAT.
Prices shown are based on the assumption a user will not exceed their inclusive allowance. Costs for additional out-of-allowance usage are provided for information only.
If you choose to pay via a method other than direct debit or you would like itemised or paper billing, you may incur additional charges to those displayed on Mobile Phones.
A supplier may increase the price during your contract, but if this is excessive you should be able to exit without penalty. Ofcom has more information on how to complain about your provider and comparative information on complaints handling.
Last updated on the 10th of August at 6:06am with 88,742 deals.
Our Huawei P Smart Review
Anyone looking for a budget Android smartphone on which they can enjoy lot of video content should definitely consider going with the Huawei P Smart.
The Full HD display with a 18:9 aspect ratio renders everything in amazingly vibrant, sharp detail and although it technically runs on a combination of Android 8.0 Oreo and Huawei's EMUI 8.0 interface, everything feels as nicely fluid and intuitive as it would on straight Android device.
While the performance and camera aren't the strongest on the market, they're far from being completely awful or unusable and will function perfectly fine day-to-day.
Contract, PAYG or SIM Only?
We recommend that anyone thinking of choosing the Huawei P Smart opts for a pay monthly contract, not because the phone is particularly expensive (you can buy it outright for under £250) but simply as it's so much more convenient.
It's so straightforward to do a bit of shopping around online and there's just such a vast selection of deals to choose from that you're sure to find one with the perfect amount of minutes, texts and data to support your usage habits.
Display
The P Smart might be classed as a budget smartphone, but this thankfully doesn't mean Huawei have compromised on the quality of its 5.65-inch edge-to-edge display.
It boasts a glossy Full HD 1080p resolution and an ultra-tall 18:9 aspect ratio, which is seen on many of the industry's top-tier offerings like the Galaxy Note 8, so everything feels pleasantly wide without actually being chunkier.
This, combined with an IPS LCD panel and an impressive 427ppi for sharp and naturally vivid colours, means it's a great device for enjoying TV series, YouTube clips and even feature-length films on.
Contrast and brightness levels are also excellent so you'll be able to see everything, even in direct sunlight, and there's no noticeable shift when viewing content at different angles.
Camera
The dual camera set-up on the rear of the P Smart works by having the first 13MP lens snap the photo while the second 2MP lens captures depth data in order to apply the bokeh effect.
It's capable of performing quite well in daylight conditions, managing to take fairly crisp shots which feature a reasonably low level of noise and solid amounts of detail. Colours mostly appear bold and lively, especially when HDR mode is switched on, if a little too soft at times.
Unfortunately, it can't handle darker situations quite as ably. All too often the normally adequate f/2.2 aperture struggles to let a good amount of light in, leaving your photos looking murky, dull and heavily underexposed.
The front facing camera stands at 8MP and is much of the same, working as a decent enough selfie camera providing you're stood in good lighting.
Design
A slim 7.5mm body covered in a mix of solid scratch-resistant glass and single sheet of aluminum with a silky smooth matte finish might not drastically set the P Smart apart from anything else on the market, but it looks very appealing all the same.
Nicely slim bezels and sleek, rounded edges really help to inject a bit of sophistication into the mix, which thankfully isn't spoiled by the hardly noticeable fact the two small end caps are made of plastic.
A responsive fingerprint scanner sits on the back of the device while a dual-SIM card slot capable of expanding the P Smart's internal storage up to a staggering 256GB is positioned on the left and and a micro-USB port with a headphone jack on the bottom.
Sadly, Huawei haven't elected to make this device isn't waterproof.
Performance
Unlike the brilliant display, the P Smart's Kirin 659 chipset and standard 3GB of RAM works to offer quite an average performance.
While it's far from being completely awful, the main issue is that it's just not quite powerful enough to really stand out from all of the other devices currently also on offer in this same smartphone bracket.
Load times are fast, but not the fastest we've ever seen and although everyday activities like browsing through data-heavy webpages do feel pleasantly fluid and occur at speeds you'll definitely be satisfied with, they're still not quite at the premium level they should be.
Battery life is generally pretty good and providing you're not absolutely rinsing it by streaming hours of HD Netflix or hotspotting, you should easily be able to make it to the end of the day off a single charge.
Features and OS
Like all of the newest Huawei smartphones, the P Smart runs Android 8.0 Oreo with the Chinese manufacturer's own custom EMUI 8.0 interface laid over the top.
While there have been a few complaints about the cosmetic changes EMUI 8.0 brings to the table, mainly to do with how it swaps out the app drawer for a more iOS like grid list, it all still feels very quick and fantastically intuitive to use.
There's hardly any annoying bloatware, you're awarded a much deeper level of customization over your settings and along with a great selection of stock Android apps, you'll also find that popular third-party ones like Facebook and Instagram come pre-installed on your device.

EMUI 8.0 too boasts a nice selection of genuinely useful features like Eye Comfort, a wonderfully intelligent AI and improved multitasking which allows you to open a new notification in a split-screen format and take advantage of that incredible display.
What we think
Although there have been a few compromises in terms of camera quality and performance, a truly excellent Full HD 18:9 display, modern design and brilliant range of handy features make the Huawei P Smart an attractive option for the budget conscious smartphone user.
Huawei P Smart Specification
Display Size: 5.6''
Display Resolution: 2160 x 1080
Display Type: IPS
Primary Camera Flash: Dual-LED
Primary Camera Resolution: 4160 x 3120
Primary Camera Megapixels: 13
Secondary Camera Megapixels: 8
Memory Card Slot: MicroSD up to 256GB
2G Connectivity: GSM 850/900/1800/1900
3G Connectivity: HSDPA 850/900/1900/2100
4G Connectivity: LTE 700/800/850/900/1800/1900/2100/2300/2500/2600
5G Connectivity:
Bluetooth: 4.2 with A2DP, LE
GPS: A-GPS, GLONASS and Beidou
Wi-Fi: 802.11 b/g/n
Processor: 2.3 Ghz Quad-core & 1.7 GHz Quad-core
Chipset: HiSilicon KIRIN 659
Talk Time:
Weight (grams): 143
Dimensions: 150.1 x 72.1 x 7.5 mm
Battery Type: Non-removable
IP Rating:
Sim Type: Nano SIM
Operating System: Android
Compare Huawei P Smart packages
Get in touch
For offline comparisons or other support, contact us at:
Why compare with Mobile Phones?
Compare phones and tablets and get accurate, unbiased results
Easy filtering so you can see a range of ideal plans and tariffs
Find offers on pay monthly handsets and SIM Only
In-depth reviews of the latest smartphones and tablets
Start searching now to see all the latest deals and offers.