LG G7 Fit
The LG G7 Fit is a mid-range phone that packs in all the features of a premium model, offering a cutting-edge experience for less money. Read more
Free from £0.00
OS Android
Screen size 6.1"
Camera 16 megapixels

Find your perfect G7 Fit deal:
Select a package
Filter deals
Oh no! No deals? You probably chose options that we can't find any deals for, sorry!
Take a look at the things you clicked on again and try to change some options, or start fresh!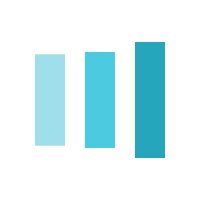 Load more deals
If you buy a product through our website we sometimes earn commission. You can find out more on our About page.
We always aim to provide accurate information but if there's anything we've missed then please get in touch and let us know.
We aim to display as many tariffs available on the market as possible, depending on the data available to Mobile Phones. Legacy tariffs are excluded as well as some more granular tariff information such as international out of bundle rates.
We aim to display as many existing customer tariffs as possible, depending on the data available to Mobile Phones. Existing customers should check with their current provider for additional customer tariffs.
We aim to display as many promotional extras with tariffs as possible, depending on the data available to Mobile Phones. Some promotional extras may not be displayed.
Many discounts and promotions on Mobile Phones will be included in the tariff pricing structure. Automatic cashback is included in the average monthly cost, first-year cost and total contract cost calculations. Some promotions such as gift cards and redemption cashback will need to be claimed by the customer after the tariff is purchased, therefore, we do not include these in our pricing structures. The tariff supplier will be able to give full details of how these promotional extras should be claimed.
Tariffs featuring 'unlimited' allowances may be subject to traffic management or fair usage policies. Please see our guide for more information on how this works.
SIM only deals are limited to 30 day or longer, excluding shorter plans and 'Pay as you go' tariffs.
All prices shown are inclusive of VAT.
Prices shown are based on the assumption a user will not exceed their inclusive allowance. Costs for additional out-of-allowance usage are provided for information only.
If you choose to pay via a method other than direct debit or you would like itemised or paper billing, you may incur additional charges to those displayed on Mobile Phones.
A supplier may increase the price during your contract, but if this is excessive you should be able to exit without penalty. Ofcom has more information on how to complain about your provider and comparative information on complaints handling.
Last updated on the 26th of June at 10:18am with 419,604 deals.
Our LG G7 Fit Review
The LG G 7 Fit takes everything you love from premium phones like the iPhone and Samsung Galaxy range and puts them into a mid-range device. Users can enjoy the high-quality display, superfast processing power and loud Boombox speakers.
LG G7 Fit: Display
The 6.1-inch, QHD+ FullVision display offers a stunning view of whatever you use your phone for. This display fills the device from edge to edge, giving you an unparalleled experience without any bulky bezels getting in the way.
The display features a 564 ppi Pixel Density, meaning that everything you view on your phone will be in stunning super HD. As well as this, the phone packs in additional white pixels to give you maximum brightness and clarity without compromising on battery life.
LG G7 Fit: Camera
The camera gives you the opportunity to take high-quality photos and videos, whether you use the front-facing or rear camera. With a faster autofocus than ever before, you can take photos in the blink of an eye with no motion blur, alongside a wider field of view that can get all of your subjects into one shot.
The amount of technology included in the camera is also impressive, with the phone making use of the Google Lens programme, which allows you to get more information about the things you shoot, such as locations, signs and destinations.
LG G7 Fit: Design
The G7 Fit includes a stunning design of metal and glass that looks both stylish and functional. The display reaches to the sides of the phone, giving it a sleek look without any bezels or a home button. Users can unlock the phone with the space on the back of the device, meaning it's seamless to use it with one hand despite its size.
The device is also both water and dust resistant, giving you peace of mind when you use it out and about. The military grade design ensures that your phone will be safe in the case of spillages or other accidents.
LG G7 Fit: Performance
The fast performance featured with the G7 Fit allows you to run all the mobile software you could possibly want. From the latest high-powered games to social media, photo and video apps, the device includes enough speed and power to keep you moving during both work and play.
Using the Android OS, you'll be able to make your phone truly yours with almost unlimited customisation and compatibility. Plus, the 3000mAh battery gives you the longevity you need to use your phone throughout the day.
LG G7 Fit: Features
Users can enjoy thousands of apps via the Google Play Store. Here, you'll find everything you need in terms of mobile entertainment and productivity. Whether it's the latest exciting games such as Fortnite, social media apps like Instagram and Facebook or workout and calorie tracking apps for a healthy lifestyle, the Google Play Store is your one stop location.
You'll also be able to purchase a variety of movies and TV shows, which you can access via your laptop and smart TV. Google Music is also compatible, allowing you to stream all your favourite tunes on the go.
How much is the LG G7 Fit?
Buying the LG G7 Fit outright will cost you around £470. Whilst this puts it firmly in the mid-range category, you might be better off getting the phone as part of a contract, allowing you to pay for the device as well as your calls, texts and data all in the same bill.
LG G7 Fit: Our Verdict
The LG G7 Fit is a very impressive mid-range phone, offering many of the same features as the premium iPhone and Samsung Galaxy devices at less than half the price. Users can enjoy a multitude of features as well as a stunning screen and stylish design
LG G7 Fit Specification
Display Size: 6.1"
Display Resolution: 1440 x 3120
Display Type: IPS LCD
Primary Camera Flash: LED
Primary Camera Resolution:
Primary Camera Megapixels: 16
Secondary Camera Megapixels: 8
Memory Card Slot: MicroSD up to 256GB
2G Connectivity: GSM
3G Connectivity: HSPA
4G Connectivity: LTE
Bluetooth: 4.2
GPS: A-GPS, GLONASS and BDS
Wi-Fi: 802.11 a/b/g/n/ac
Processor: 2.35GHz Quad Core
Chipset: Qualcomm Snapdragon 821
Talk Time:
Weight (grams): 156
Dimensions: 153.2 x 71.9 x 7.9 mm
Battery Type: Non-removable
IP Rating: IP68 - Dust and water resistant over 1.5 meter and 30 minutes
Sim Type: Nano SIM
Operating System: Android
Compare LG G7 Fit packages
Get in touch
For offline comparisons or other support, contact us at:
Why compare with Mobile Phones?
Compare phones and tablets and get accurate, unbiased results
Easy filtering so you can see a range of ideal plans and tariffs
Find offers on pay monthly handsets and SIM Only
In-depth reviews of the latest smartphones and tablets
Start searching now to see all the latest deals and offers.