LG G7 ThinQ
The LG G7 ThinQ is a superb high-end smartphone with a lovely bright QHD+ display, an intelligent 16MP dual camera setup with a wide-angle lens and slick Android OS. Read more
Free from £0
OS Android
Screen size 6.1"
Camera 16 megapixels

Find your perfect G7 ThinQ deal:
Select a package
Filter deals
Oh no! No deals? You probably chose options that we can't find any deals for, sorry!
Take a look at the things you clicked on again and try to change some options, or start fresh!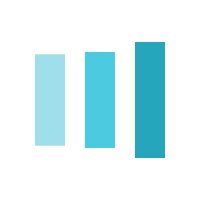 Load more deals
If you buy a product through our website we sometimes earn commission. You can find out more on our About page.
We always aim to provide accurate information but if there's anything we've missed then please get in touch and let us know.
We aim to display as many tariffs available on the market as possible, depending on the data available to Mobile Phones. Legacy tariffs are excluded as well as some more granular tariff information such as international out of bundle rates.
We aim to display as many existing customer tariffs as possible, depending on the data available to Mobile Phones. Existing customers should check with their current provider for additional customer tariffs.
We aim to display as many promotional extras with tariffs as possible, depending on the data available to Mobile Phones. Some promotional extras may not be displayed.
Many discounts and promotions on Mobile Phones will be included in the tariff pricing structure. Automatic cashback is included in the average monthly cost, first-year cost and total contract cost calculations. Some promotions such as gift cards and redemption cashback will need to be claimed by the customer after the tariff is purchased, therefore, we do not include these in our pricing structures. The tariff supplier will be able to give full details of how these promotional extras should be claimed.
Tariffs featuring 'unlimited' allowances may be subject to traffic management or fair usage policies. Please see our guide for more information on how this works.
SIM only deals are limited to 30 day or longer, excluding shorter plans and 'Pay as you go' tariffs.
All prices shown are inclusive of VAT.
Prices shown are based on the assumption a user will not exceed their inclusive allowance. Costs for additional out-of-allowance usage are provided for information only.
If you choose to pay via a method other than direct debit or you would like itemised or paper billing, you may incur additional charges to those displayed on Mobile Phones.
A supplier may increase the price during your contract, but if this is excessive you should be able to exit without penalty. Ofcom has more information on how to complain about your provider and comparative information on complaints handling.
Last updated on the 26th of October at 12:12pm with 190,960 deals.
Our LG G7 ThinQ Review
Unwieldy name aside, the LG G7 ThinQ is a brilliant smartphone. LG might not have taken any big risks or included any particularly innovative features but it really excels in all of the major smartphone catergories.
LG G7 ThinQ Display
The ThinQ has an excellent 6.1-inch display which, save for a notch and a very slim bezel at the bottom, reaches all the way across its front. A 19:5:9 aspect ratio is able to take full advantage of the extra room while glossy HDR and a QHD+ resolution work to render everything in crisp, clear detail and LCD panelling ensures all colours appear lovely and bright.
Although it's not majorly intrusive, if you really don't like the notch LG allows you to hide it by turning the space either side, known as the second screen, completely black. Left visible or customized with a lighter colour, the second screen handily houses notification icons for a variety of apps, the time and battery percentage.
Brightness in general for the ThinQ is surprisingly great and definitely above average, but activating Super Bright Mode temporarily ups it to hugely impressive levels so that everything is visible even in direct sunlight.
LG G7 ThinQ Camera
The ThinQ's camera setup is packed with plenty of clever software which works almost seamlessly with its two 16MP rear lenses and 8MP front selfie camera to capture really sharp, solid shots that appear nicely vibrant with hardly any background noise.
Having the AI switch into whichever mode it thinks you need is a nice idea, but unfortunately it's a bit hit-and-miss. The modes themselves however are all fantastic, particularly Super Bright mode which really helps to boost the quality of darker images and although Portrait mode doesn't do anything unusual, it performs far better than average to really highlight all of the lovely details in your selfies.
The ability to apply the bokeh effect to whichever degree you like before taking the photo is also incredibly convenient and LG's version of the wide-angle lens is one of the best yet, as unlike the ones on other high-end smartphones it doesn't blur the edges of your photo.
LG G7 ThinQ Design
LG haven't done a great deal to make the ThinQ stand out from the crowd but it's still quite an attractive smartphone. It's lightweight unibody is made entirely of Gorilla Glass 5 which affords it both a pleasingly glossy shine and a good amount of durability.
A responsive fingerprint sensor sits on the back of the device just under its dual-camera setup while the power button is back on the right-hand side opposite the two volume keys and the Google Assistant launcher, which intuitively allows you to switch between their different AI-focused features by pressing it down.
It's also IP68 water-resistant so will thankfully survive an accidental dunk in the bath and has a headphone jack and USB Type-C slot at the bottom. The other remarkable feature on the front of the device is a very powerful boombox speaker which produces a fantastically rich, bassy sound.
LG G7 ThinQ Performance
Powering the ThinQ is a dynamic Qualcomm Snapdragon 845 chip and 4GB of RAM which might not be quite as much as what's found in other premium smartphones, the Samsung Galaxy S9 Plus and OnePlus 6 both have 6GB for example, but it's easily enough to run any graphically-intensive game without lag and make navigating around feel wonderfully smooth and slick.
The ThinQ available with either 64GB or a sizeable 128GB of internal storage, but if you're somebody who takes a lot of photos or has a huge music library this can be expanded out via the microSD card slot.
LG have opted for the smaller 3,000mAh battery over the 3,330mAh found some of their devices in order to keep the ThinQ looking sleek and it's pretty efficient allowing you to get the end of the day on a single charge.
LG G7 ThinQ Features
Google has confirmed that the ThinQ will receive the new Android 9 Pie update at some point, but for now it's still running Android 8.0 Oreo. It's still a wonderfully fluid and intuitive OS and lots of neat little tricks like Picture-in-a-Picture, Doze and an Always On Display.
LG's decision to include their own collection of apps alongside Google's vastly superior set does seem a bit pointless, although you can always hide them away in a folder to prevent adding unnecessary bloat to an otherwise pleasingly clean interface.
Two of the most convenient features are LG's customizable Smart Bulletin, giving you access to all kinds of information like your calendar and step count by swiping left, and the next-generation SmartThinQ app which allows you to remotely control other LG appliances from your smartphone.
How much is the LG G7 ThinQ?
The ThinQ will set you back around £600 so unless you've got quite a sizeable smartphone budget we recommend that you opt for a pay monthly contract.
LG G7 ThinQ Our Verdict
LG's latest smartphone is a fantastically solid all-rounder. It's not quite as flashy or cutting-edge as the top offerings from Samsung and Apple but still boasts some really excellent features like a beautifully vivid QHD+ display, an impressive level of brightness, a glossy 16MP dual camera setup with a wide angle lens and pleasingly fast performance.
LG G7 ThinQ Specification
Display Size: 6.1"
Display Resolution: 1440 x 3120
Display Type: IPS LCD
Primary Camera Flash: LED
Primary Camera Resolution: 1440 x 3120
Primary Camera Megapixels: 16
Secondary Camera Megapixels: 8
Memory Card Slot: MIcroSd up to 400 GB
2G Connectivity: GSM 850/900/1800/1900
3G Connectivity: HSDPA 800/850/900/1700/1900/2100
4G Connectivity: LTE 700/800/850/900/1700/1800/1900/2100/2600
5G Connectivity:
Bluetooth: 5.0 with A2DP, LE, apt-X
GPS: A-GPS, GLONASS and Beidou
Wi-Fi: 802.11 a/b/g/n/ac
Processor: 2.8 GHz Octa-core & 1.7 GHz Octa-core
Chipset: Qualcomm Snapdragon 845
Talk Time:
Weight (grams): 162
Dimensions: 153.2 x 71.9 x 7.9 mm
Battery Type: Non-removable
IP Rating: IP68 - Dust and water resistant over 1.5 meter and 30 minutes
Sim Type: Nano SIM
Operating System: Android
Compare LG G7 ThinQ packages
Get in touch
For offline comparisons or other support, contact us at:
Why compare with Mobile Phones?
Compare phones and tablets and get accurate, unbiased results
Easy filtering so you can see a range of ideal plans and tariffs
Find offers on pay monthly handsets and SIM Only
In-depth reviews of the latest smartphones and tablets
Start searching now to see all the latest deals and offers.