Microsoft Lumia 640 XL
The Microsoft Lumia 640 XL is another serious effort by Microsoft to pry people from Android and iOS. If you are looking for a dependable mid-range phone with a big screen, look no further. Read more
Free from £0
OS
Phone size 81.5 x 157.9 x 9.0 mm
Camera 13 megapixels

Find your perfect Lumia 640 XL deal:
Select a package
Filter deals
Oh no! No deals? You probably chose options that we can't find any deals for, sorry!
Take a look at the things you clicked on again and try to change some options, or start fresh!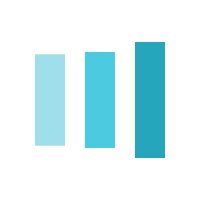 Load more deals
If you buy a product through our website we sometimes earn commission. You can find out more on our About page.
We always aim to provide accurate information but if there's anything we've missed then please get in touch and let us know.
We aim to display as many tariffs available on the market as possible, depending on the data available to Mobile Phones. Legacy tariffs are excluded as well as some more granular tariff information such as international out of bundle rates.
We aim to display as many existing customer tariffs as possible, depending on the data available to Mobile Phones. Existing customers should check with their current provider for additional customer tariffs.
We aim to display as many promotional extras with tariffs as possible, depending on the data available to Mobile Phones. Some promotional extras may not be displayed.
Many discounts and promotions on Mobile Phones will be included in the tariff pricing structure. Automatic cashback is included in the average monthly cost, first-year cost and total contract cost calculations. Some promotions such as gift cards and redemption cashback will need to be claimed by the customer after the tariff is purchased, therefore, we do not include these in our pricing structures. The tariff supplier will be able to give full details of how these promotional extras should be claimed.
Tariffs featuring 'unlimited' allowances may be subject to traffic management or fair usage policies. Please see our guide for more information on how this works.
SIM only deals are limited to 30 day or longer, excluding shorter plans and 'Pay as you go' tariffs.
All prices shown are inclusive of VAT.
Prices shown are based on the assumption a user will not exceed their inclusive allowance. Costs for additional out-of-allowance usage are provided for information only.
If you choose to pay via a method other than direct debit or you would like itemised or paper billing, you may incur additional charges to those displayed on Mobile Phones.
A supplier may increase the price during your contract, but if this is excessive you should be able to exit without penalty. Ofcom has more information on how to complain about your provider and comparative information on complaints handling.
Last updated on the 13th of April at 2:09pm with 239,500 deals.
Our Microsoft Lumia 640 XL Review
In recent times Microsoft has got a whole lot more serious about the mobile industry. They bought troubled industry giant Nokia's phone division in 2013 and since then have produced a neat range of handsets that look nice and perform very capably. The Microsoft Lumia 640 XL, is no different. But is it worth ditching iOS or Android for? We take a look at the Lumia 640 XL and Windows Mobile to see if there is a third way…
What is the software like on the Microsoft Lumia 640 XL?
As most of us have got rather used to either using Android or iOS on our smartphones, Windows Mobile feels like a bit of a refreshing change. The tiles look sharp, neat and the whole OS feels quite intuitive. Unfortunately if you have got used to Android or iOS you might struggle a bit to find your way around at first, but this fades rather quickly. If you buy the Lumia 640 XL you'll also get a free upgrade to Windows 10 Mobile. The Lumia 640 XL is listed by Microsoft as being capable of running Windows 10 Mobile so you should be able to get the latest version of the OS when you boot up the phone for the first time.
What is the screen like on the Microsoft Lumia 640 XL?
The Lumia 640 XL has a 5.7 inch LCD touchscreen that is really rather pleasant. While the size of the phone does make using it with one hand a bit awkward, at least initially, the extra room on the display is welcome. It really comes into it's own when you are browsing the web or even looking at spreadsheets and utilising the Office functionality.
In terms of resolution the Lumia 640 XL looks sharp, measures 720 x 1280 pixels and has a pixel density of 259 pixels per inch (ppi). This means it doesn't really touch more high end handsets from a few years ago, such as the iPhone 5s (326 ppi) and it falls slightly short of similar mid range handsets such as the Motorola Moto G 3rd gen (294 ppi). But for the price tag it's a capable screen and it holds up well.
What are apps like on the Microsoft Lumia 640 XL?
When talking about any Windows Phone, it's difficult to avoid the elephant in the room. That elephant is called app choice. The range of apps available on Windows Phone tends to be a barrier that prevents users from jumping in and trying a new ecosystem.
For example there is no official Google Gmail app. This might not be a barrier for most users but it will annoy some. So we'd recommend really thinking about the apps you use and researching to see if there availble on the Microsoft platform.
Having said that the situation is improving and some of the big apps are now freely available on Windows Mobile. Facebook, Netflix and Twitter are available as well as BBC iPlayer. Obviously, as you would expect from Microsoft, the office software apps on Windows Mobile are superb. Plus if you own an Xbox, Windows Phone integrates with your console is seamlessly.
What is the camera like?
While it looks pretty impressive on the spec sheet at 13 Megapixels, the camera on the 640 XL is something of a mixed bag. However, it's very solid and dependable for the price tag.
The cameras on the Lumia 640 XL promise a great deal. The main camera has Carl Zeiss optics and can shoot 1080p video at 30 frames per second. The 5 megapixel front facing camera can also film in 1080p, so you can have high definition video calls. The camera takes good decent still shots in good lighting conditions but details tend to look a bit noisy.
The 640 XL does have a solid integrated LED flash to help it cope with low lighting conditions. It manages to add light to shots without making them look faded or washed out. The Lumia camera app also has numerous technical settings that budding photographers will find useful, though most of us will probably happy with it's basic point and shoot settings.
What do we think of the Microsoft Lumia 640 XL?
Although it does feel a bit plasticky and the app range issue is tough to ignore, it's fair to say that we liked the Lumia 640 XL. The potential for this phone, thanks for Windows 10, to integrate with other Microsoft products and services in the future is difficult to ignore.
For those of us with budget concerns but who still want decent tech, the Lumia 640 XL is a phone that should be considered. In terms of specs it stands up very well to other handsets on the market and it's well designed. However that app question does cast a shadow so while it's easy to recommend the Lumia 640 XL as a piece of hardware, you should think carefully before purchasing it.
Microsoft Lumia 640 XL Specification
Display Size:
Display Resolution:
Display Type:
Primary Camera Flash:
Primary Camera Resolution:
Primary Camera Megapixels: 13
Secondary Camera Megapixels:
Memory Card Slot:
2G Connectivity: GSM
3G Connectivity: HSDPA
4G Connectivity:
5G Connectivity:
Bluetooth:
GPS:
Wi-Fi:
Processor:
Chipset:
Talk Time: Up to 23 hours
Weight (grams):
Dimensions: 81.5 x 157.9 x 9.0 mm
Battery Type:
IP Rating:
Sim Type:
Operating System:
Compare Microsoft Lumia 640 XL packages
Get in touch
For offline comparisons or other support, contact us at:
Why compare with Mobile Phones?
Compare phones and tablets and get accurate, unbiased results
Easy filtering so you can see a range of ideal plans and tariffs
Find offers on pay monthly handsets and SIM Only
In-depth reviews of the latest smartphones and tablets
Start searching now to see all the latest deals and offers.