Motorola Moto G5
An affordable mid-range smartphone boasting premium design and an excellent screen, representing impressive value for money. Read more
Free from £0.00
OS Android
Screen size 5.0"
Camera 13 megapixels

Find your perfect Moto G5 deal:
Select a package
Filter deals
Oh no! No deals? You probably chose options that we can't find any deals for, sorry!
Take a look at the things you clicked on again and try to change some options, or start fresh!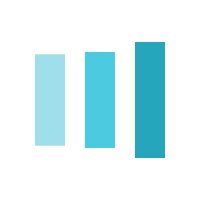 Load more deals
If you buy a product through our website we sometimes earn commission. You can find out more on our About page.
We always aim to provide accurate information but if there's anything we've missed then please get in touch and let us know.
We aim to display as many tariffs available on the market as possible, depending on the data available to Mobile Phones. Legacy tariffs are excluded as well as some more granular tariff information such as international out of bundle rates.
We aim to display as many existing customer tariffs as possible, depending on the data available to Mobile Phones. Existing customers should check with their current provider for additional customer tariffs.
We aim to display as many promotional extras with tariffs as possible, depending on the data available to Mobile Phones. Some promotional extras may not be displayed.
Many discounts and promotions on Mobile Phones will be included in the tariff pricing structure. Automatic cashback is included in the average monthly cost, first-year cost and total contract cost calculations. Some promotions such as gift cards and redemption cashback will need to be claimed by the customer after the tariff is purchased, therefore, we do not include these in our pricing structures. The tariff supplier will be able to give full details of how these promotional extras should be claimed.
Tariffs featuring 'unlimited' allowances may be subject to traffic management or fair usage policies. Please see our guide for more information on how this works.
SIM only deals are limited to 30 day or longer, excluding shorter plans and 'Pay as you go' tariffs.
All prices shown are inclusive of VAT.
Prices shown are based on the assumption a user will not exceed their inclusive allowance. Costs for additional out-of-allowance usage are provided for information only.
If you choose to pay via a method other than direct debit or you would like itemised or paper billing, you may incur additional charges to those displayed on Mobile Phones.
A supplier may increase the price during your contract, but if this is excessive you should be able to exit without penalty. Ofcom has more information on how to complain about your provider and comparative information on complaints handling.
Last updated on the 6th of June at 10:08am with 173,478 deals.
Our Motorola Moto G5 Review
At the turn of the century, Motorola was releasing phones that epitomised the 'brick' range which suffered such retrospective ignominy. They were not pleasant, and in many cases they were also quite rubbish, but there's been a notable shift.
As of 2014, Chinese tech enthusiasts Lenovo bought Motorola Mobility, and around about the same time the 2nd generation of the Moto G was released to glowing reviews.
Since that purchase (regardless of how involved Lenovo actually is), Motorola's smartphone releases have generally impressed, and the Moto G5 is clearly designed to continue the trend of delivering a low-cost phone with high-end qualities, making it well worth a look.
Contract, PAYG or SIM Only
The G-series is synonymous with affordability and value, so it's no surprise to see the Motorola Moto G5 follow suit.
Before we get to the phone, let's look at prices. Taken on a contract you can get the Moto G5 down to £12.99 a month if you don't want to pay anything upfront, or £10.99 if you part with just under £50 on the day.
The tariffs at this price point will give you between 500Mb and 1GB, with some offering unlimited texts, and a few hundred minutes of calls. It's also only a little more each month to get 2GB of data, unlimited texts and over a thousand minutes.
If you want to go down the pay as you go or SIM-only route then you'll need the phone outright, and that will cost around £130-£160. Check out the online prices, and it's worth remembering that if you buy a phone locked to a network you may have to mess around, possibly with a fee to pay, in order to switch networks.
Display
The Moto G5 comes very capably equipped with a 5-inch Full HD IPS display, which delivers superb viewing angles, sharp visuals and excellent brightness. The bezels could do with a trim, but that's a minor gripe, and the one-handed mode is good despite the fact that, at 5 inches, it's quite manageable for most as it is.
It really is an impressive display on such a modestly priced Android phone, and as such it's undoubtedly one of the Moto G5's standout features.
Camera
The 13-megapixel main snapper offers admirably crisp and detailed image quality, with pleasingly low levels of visual distortion. This camera defies the price point; whilst it does slip up when it comes to high contrast, you really can't complain, and video quality is also really good, shooting at up to 1080p.
The 5-megapixel front-facer is great for group angles thanks to the wide-angle lens, and it includes a convenient 'tap anywhere' feature for image capture.
Design
Unlike the preceding G4 and G4 Plus, this phone integrates metal into the build, providing a much more premium feel. It is well-built and looks great, despite some cheap-looking plastic around the phone's edge.
The back is removable so you can swap the battery or add another SIM, and the phone is built to be more durable against the elements as well, thanks to hydrophobic treatment.
The fingerprint sensor is on the front, as it was with the G4 Plus, and it works well, with the option to replace the on-screen navigation to give you more screen space.
Performance
The Moto G5 runs on Qualcomm's Snapdragon 430 processor, and whilst it's not as capable as other entries from the ever-reliable chipset crafter, it still delivers slick performance. Navigation is smooth, apps load quick enough, and it copes fine with muscling through dual-app demands.
The battery is good too, with all-day life on offer even with heavy usage, and you get a 10-watt fast charger in the box.
Features & OS
Users shouldn't expect anything too dramatic beyond a stock Android OS experience, with some quite nice touches like quick-launch for the camera. There's split-screen multitasking and a customisable notifications pane as well.
There's enough there to make the phone seem like your own, with Android providing a predictably slick platform for your daily smartphone usage.
What we think
The Moto G5 is an excellent phone at this price-point, impressing on a number of levels and actually exceeding expectations. It continues to strengthen Lenovo/Motorola's hand in the smartphone industry, with the screen and premium design proving particular highlights. It's highly recommended at such a competitive price.
Motorola Moto G5 Specification
Display Size: 5.0"
Display Resolution: 1920 x 1080
Display Type: IPS
Primary Camera Flash: LED
Primary Camera Resolution: 4160 x 3120
Primary Camera Megapixels: 13
Secondary Camera Megapixels: 5
Memory Card Slot: MicroSD up to 256GB
2G Connectivity: GSM 850/900/1800/1900
3G Connectivity: HSDPA 850/900/1900/2100
4G Connectivity: LTE 700/800/850/900/1800/2100/2300/2600
Bluetooth: 4.2 with LE, EDR
GPS: A-GPS and GLONASS
Wi-Fi: 802.11 a/b/g/n
Processor: 1.4 GHz Octa-core
Chipset: Qualcomm Snapdragon 430
Talk Time:
Weight (grams): 145
Dimensions: 144.3 x 73 x 9.5 mm
Battery Type: Removable
IP Rating: IP52 - Water repellant nano-coating
Sim Type: Nano SIM
Operating System: Android
Compare Motorola Moto G5 packages
Get in touch
For offline comparisons or other support, contact us at:
Why compare with Mobile Phones?
Compare phones and tablets and get accurate, unbiased results
Easy filtering so you can see a range of ideal plans and tariffs
Find offers on pay monthly handsets and SIM Only
In-depth reviews of the latest smartphones and tablets
Start searching now to see all the latest deals and offers.