Motorola Moto G5 Plus
A worthy successor to the Moto G5 boasting a sleek design, lighting quick performance and all the latest brilliant Android features. Read more
Free from £0.00
OS Android
Screen size 5.2"
Camera 12 megapixels

Find your perfect Moto G5 Plus deal:
Select a package
Filter deals
Oh no! No deals? You probably chose options that we can't find any deals for, sorry!
Take a look at the things you clicked on again and try to change some options, or start fresh!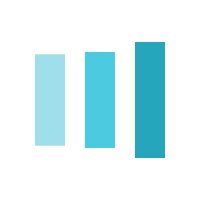 Load more deals
If you buy a product through our website we sometimes earn commission. You can find out more on our About page.
We always aim to provide accurate information but if there's anything we've missed then please get in touch and let us know.
We aim to display as many tariffs available on the market as possible, depending on the data available to Mobile Phones. Legacy tariffs are excluded as well as some more granular tariff information such as international out of bundle rates.
We aim to display as many existing customer tariffs as possible, depending on the data available to Mobile Phones. Existing customers should check with their current provider for additional customer tariffs.
We aim to display as many promotional extras with tariffs as possible, depending on the data available to Mobile Phones. Some promotional extras may not be displayed.
Many discounts and promotions on Mobile Phones will be included in the tariff pricing structure. Automatic cashback is included in the average monthly cost, first-year cost and total contract cost calculations. Some promotions such as gift cards and redemption cashback will need to be claimed by the customer after the tariff is purchased, therefore, we do not include these in our pricing structures. The tariff supplier will be able to give full details of how these promotional extras should be claimed.
Tariffs featuring 'unlimited' allowances may be subject to traffic management or fair usage policies. Please see our guide for more information on how this works.
SIM only deals are limited to 30 day or longer, excluding shorter plans and 'Pay as you go' tariffs.
All prices shown are inclusive of VAT.
Prices shown are based on the assumption a user will not exceed their inclusive allowance. Costs for additional out-of-allowance usage are provided for information only.
If you choose to pay via a method other than direct debit or you would like itemised or paper billing, you may incur additional charges to those displayed on Mobile Phones.
A supplier may increase the price during your contract, but if this is excessive you should be able to exit without penalty. Ofcom has more information on how to complain about your provider and comparative information on complaints handling.
Last updated on the 7th of June at 10:07am with 173,478 deals.
Our Motorola Moto G5 Plus Review
Anyone who's looking for a great mid-range Android smartphone should seriously consider the Moto G5 Plus. It's an improvement over its predecessor in every way with a fresh-looking design, more powerful internal hardware for a noticeably better performance and a bright Full HD display.
The only real downside is the camera and while it's pretty average for a mid-range smartphone, it's not really suitable for serious photographers who're looking to substitute their camera for a smartphone.
Contract, PAYG or SIM Only?
If you're thinking about buying a G5 Plus you should definitely look at taking out a contract. On a 24-month contract, for around £22 to £35 a month you'll be able to get unlimited texts, unlimited calls and around 2GB to 5GB of data for absolutely no upfront cost.
Buying the G5 Plus outright for PAYG purposes will certainly be cheaper than buying a more premium phone like the iPhone 7 or Samsung S8 that way at around £250 to £270, but then you've got to factor in the price of constantly paying for texts, calls and data.
For under £7.00 on a SIM Only deal you can get anywhere from 1000 to 5000 texts, 500 to 1000 minutes and 1GB to 2GB of data which might seem like an attractive option, but then again you've still got to buy the device outright.
Display
Anyone expecting a significant upgrade will be disappointed as Lenovo Motorola have opted to include a display that's virtually identical to the one featured on the standard G5 model. It's only slightly larger at 5.2-inches compared to the previous 5.0-inches, is still Full HD and has exactly the same kind of IPS and LCD technology.
Although it's obviously a shame Lenovo Motorola haven't worked to produce something that's noticeably different to the original, it doesn't in anyway mean that the G5 Plus's display is bad.
In fact, it's perfectly adequate for a mid-range smartphone with colours that appear suitably bright and sharp in all conditions (particularly if you switch on the vibrant screen mode which noticeably ups your device's saturation level to give everything a real pop), plenty of lush detail and great viewing angles.
Camera
The 12MP rear camera is really only the one area where the G5 Plus actually feels like a mid-range smartphone as while it's capable of capturing some good shots, they're far from perfect.
Its aperture has been upped from f/2.2 to a more impressive f/1.7 which means your photos will generally be well-lit and won't contain a whole lot of noise. Dual auto-focal pixel technology allows you to lock onto your subject much quicker than before, even if it's something fast-moving like a child or a pet.
While the G5 Plus does come with HDR, it's not enough to inject some much need vitality into the rather dull colour palette or bring some of the background details into richer, sharper focus.
The 5MP front camera with its wide-angled lens is pretty good in well-lit conditions but can really struggle if you're somewhere slightly darker, producing photos which are a bit blurry and grainy.
Video can be shot in either 1080p or glossy 4K Ultra HD but strangely, while 1080p feature EIS (electronic image stabilisation) 4K doesn't so if you're somebody who finds themselves often taking lots of video, it's well worth investing in a tripod.
Design
Lenovo Motorola have crafted a really lovely looking smartphone in the G5 Plus by replacing most of the durable but slightly dull plastic from previous models with shiny aluminium which awards the device a real sleek, premium feel.
These changes do make the device slightly heavier at 155g vs the G5's 144g but it still manages to feel pleasantly compact owing to it being only 7.7mm thick. Although you might not think it, the mostly metal frame provides a good grip and, along with the smoothly rounded edges, makes it nicely comfortable to hold.
Unfortunately, the G5 Plus is only splash-proof so while you'll be fine out in the rain, it won't survive an accidental slip into the bath.
Performance
Performance is another area where the G5 Plus really shines with a Snapdragon 625 CPU and an impressive 3GB of RAM which gives it a noticeable boost over the original G5 with its 617 octa-core processor.
Everything from graphically intensive gaming to opening up apps and excellent Android features which require a lot of power like split-screen multi-tasking on video heavy sites is fast and fluid, with no stuttering or frame-rate drops.
In regards to battery life, the G5 Plus is pretty good and should easily be able to last you all day. The inclusion of Moto TurboPower technology results in a really rapid charge rate allowing the device to reach 100% in a little over an hour.
Features and OS
Running on the G5 Plus is the wonderfully smooth and intuitive Android Nought 7.0 OS which arrives already packed with all kinds of great extras like Doze, split-screen multi-tasking, Google Assistant, a much-improved notification system and data saver which grants you control over which apps are allowed to use up your valuable mobile data in the background.
All of Google's usual apps are present like Google Play Music and Google Play Movies and TV which all work without any issues and allow you to access a huge range of both free and paid content.
Thankfully, Lenovo have made minimal changes to Nougat 7.0 and acted to actually included some geuinely useful features. The best of these is probably the built-in gestures function which allows you to quickly open up different apps by moving your device in a certain way, like flicking your wrist up to activate the camera for example.
What we think
The latest entry in the excellent mid-range Moto G series is another triumph for the Lenovo owned smartphone maker providing an outstanding performance, polished design and a powerful OS which is packed with genuinely useful extras like split-screen multi-tasking and Google Assistant for a really great price.
While its true the camera might not be quite as good as some of the device's other features, for the amount you're paying the quality is still pretty satisfactory.
Motorola Moto G5 Plus Specification
Display Size: 5.2"
Display Resolution: 1920 x 1080
Display Type: IPS
Primary Camera Flash: LED
Primary Camera Resolution: 4200 x 2800
Primary Camera Megapixels: 12
Secondary Camera Megapixels: 5
Memory Card Slot: MicroSD up to 128GB
2G Connectivity: GSM 850/900/1800/1900
3G Connectivity: HSDPA 850/900/1900/2100
4G Connectivity: LTE 700/850/900/1700/1800/1900/2100/2500/2600
Bluetooth: 4.2 with A2DP, LE
GPS: A-GPS and GLONASS
Wi-Fi: 802.11 a/b/g/n
Processor: 2.0 GHz Octa-core
Chipset: Qualcomm Snapdragon 625
Talk Time:
Weight (grams): 155
Dimensions: 150.2 x 74 x 9.7 mm
Battery Type: Non-removable
IP Rating:
Sim Type: Nano SIM
Operating System: Android
Compare Motorola Moto G5 Plus packages
Get in touch
For offline comparisons or other support, contact us at:
Why compare with Mobile Phones?
Compare phones and tablets and get accurate, unbiased results
Easy filtering so you can see a range of ideal plans and tariffs
Find offers on pay monthly handsets and SIM Only
In-depth reviews of the latest smartphones and tablets
Start searching now to see all the latest deals and offers.