Motorola Moto G7 Power
Days long battery life, an impressive camera and speedy performance make the G7 Power a brilliant low-cost option. Read more
Free from £0
OS Android
Screen size 6.2"
Camera 12 megapixels

Find your perfect Moto G7 Power deal:
Select a package
Filter deals
Oh no! No deals? You probably chose options that we can't find any deals for, sorry!
Take a look at the things you clicked on again and try to change some options, or start fresh!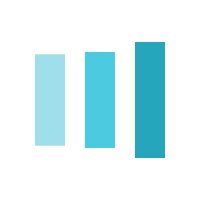 Load more deals
If you buy a product through our website we sometimes earn commission. You can find out more on our About page.
We always aim to provide accurate information but if there's anything we've missed then please get in touch and let us know.
We aim to display as many tariffs available on the market as possible, depending on the data available to Mobile Phones. Legacy tariffs are excluded as well as some more granular tariff information such as international out of bundle rates.
We aim to display as many existing customer tariffs as possible, depending on the data available to Mobile Phones. Existing customers should check with their current provider for additional customer tariffs.
We aim to display as many promotional extras with tariffs as possible, depending on the data available to Mobile Phones. Some promotional extras may not be displayed.
Many discounts and promotions on Mobile Phones will be included in the tariff pricing structure. Automatic cashback is included in the average monthly cost, first-year cost and total contract cost calculations. Some promotions such as gift cards and redemption cashback will need to be claimed by the customer after the tariff is purchased, therefore, we do not include these in our pricing structures. The tariff supplier will be able to give full details of how these promotional extras should be claimed.
Tariffs featuring 'unlimited' allowances may be subject to traffic management or fair usage policies. Please see our guide for more information on how this works.
SIM only deals are limited to 30 day or longer, excluding shorter plans and 'Pay as you go' tariffs.
All prices shown are inclusive of VAT.
Prices shown are based on the assumption a user will not exceed their inclusive allowance. Costs for additional out-of-allowance usage are provided for information only.
If you choose to pay via a method other than direct debit or you would like itemised or paper billing, you may incur additional charges to those displayed on Mobile Phones.
A supplier may increase the price during your contract, but if this is excessive you should be able to exit without penalty. Ofcom has more information on how to complain about your provider and comparative information on complaints handling.
Last updated on the 29th of July at 6:10pm with 164,585 deals.
Our Motorola Moto G7 Power Review
Those looking for an affordable mid-range smartphone that'll last them all day need look no further than the G7 Power.
An absolutely huge 5000mAh battery means it can last up to sixty hours between charges while customers will also enjoy a solid 12MP camera, 6.2-inch display and fast performance.
Motorola G7 Power: Display
The G7 Power features a 6.2-inch display of perfectly average quality. While it's 720p resolution won't blow you away, it's still pretty good and combined with an LCD panel is enough to ensure colours are fairly punchy with a decent amount of clear detail. One area where the G7 does excel is its brightness levels which are such that its visible even in direct sunlight.
A size of 6.2-inches combined with the tall 18:9 aspect ratio means you do get an impressive amount of space for your money. If you're not fussed about having 1080p HD quality, the G7 Power is actually a reasonable option for streaming and gaming. Viewing angles are great and playing with the colour modes can give you a bit of a boost in that area.
Motorola G7 Power: Camera
The single 12MP lens with an f/2.0 aperture positioned on the back of G7 power is a surprisingly great mid-range snapper. Captured images feature colours that bright and accurate with a pleasing amount of sharp detail. Another welcome feature is the way exposure is handled in darker conditions to provide more natural-looking shots.
The front-facing selfie camera is sadly weaker, with the bokeh effect tending to bleed into the subject, but still serviceable for social media. There's no 4K video option which is probably to be expected as this price, but what you can achieve at 1080p with 30fps and electronic image stabilization (EIS) should look decent.
Motorola G7 Power: Design
Motorola has crafted a solid, chunky device weighing in at 200g and measuring 9.3mm thick. While these admittedly quite hefty dimensions won't appeal to everyone, it's refreshing to have a device that doesn't feel like it'll immediately shatter if you drop it. On the back you'll find a responsive fingerprint scanner with a 3.5mm headphone jack sat on top.
The G7 Power is also by no means an ugly smartphone with soft, rounded edge and its completely polycarbonate body giving off an attractive shine. With a generous screen-to-body ratio of 76.96, the front is almost all taken up by the wide-notch display. Sadly, it's not waterproof just splash resistant so it'll survive if you get caught in the rain.
Motorola G7 Power: Performance
At the heart of the G7 Power sits a Snapdragon 632 chipset and 3GB of RAM. That's easily enough to provide a rapid performance and make everyday tasks, like scrolling through social media or launching apps, feel effortless. Games don't always look their best due to 720p resolution, but even the most graphically-intensive offerings will run without any issue whatsoever.
Advertising for the G7 Power has revolved heavily around it's incredibly impressive battery life and thankfully, it doesn't disappoint. The massive 5000mAh battery is capable of lasting a staggering 60 hours (around 2.5 days) with everyday use. If you often find yourself exasperatedly reaching for a charger, the G7 Power is the ideal device.
Motorola G7 Power: Features
Google's latest OS Android 9 Pie runs on the G7 Power with several of Motorola's own touches. It's pretty close to the stock Android experience with a clean, uncluttered interface and no annoying bloatware. The handy always on Moto Display allows you to quickly interact with any notifications with a simple swipe upwards without having to bother unlocking your device.
Exclusive to Motorola smartphones are what's known as Moto Actions, effectively gestures you make with the phone which correspond to certain actions. They do sound a bit gimmicky, making a karate chop motion with your phone to turn on the torch or twisting it twice to launch the camera for example, but as do mostly work quite well.
How much is the Motorola G7 Power?
A pay monthly contract is always an attractive option with such a huge variety available that finding the package of minutes, texts and data to suit you is very easy.
You can buy a G7 Power outright for around £180 to £200 meaning it's a great device for anyone thinking of opting for a SIM Only or PAYG deal. The former in particular can work out quite cheap, as paying anywhere between £10 and £20 a month is enough for unlimited texts, unlimited minutes and a decent chunk of data.
Motorola G7 Power: Our Verdict
The Motorola G7 Power is an excellent budget-friendly smartphone. It's frankly amazing battery life will easily last you the day and, if you can overlook the 720p resolution, it's sizeable display make it a great device for streaming and gaming.
Its camera is surprisingly effective, capable of capturing attractive colorful images, and performance suitably speedy to allow you to seamlessly carry out all of your day-to-day activities
Motorola Moto G7 Power Specification
Display Size: 6.2"
Display Resolution: 720 x 1570
Display Type: LTPS IPS LCD
Primary Camera Flash: LED
Primary Camera Resolution: 1080 x 2160
Primary Camera Megapixels: 12
Secondary Camera Megapixels: 8
Memory Card Slot: MicroSD up to 512GB
2G Connectivity: GSM 850/900/1800/1900
3G Connectivity: HSDPA 800/850/900/1900/2100
4G Connectivity: LTE 600/700/800/850/900/1500/1700/1800/1900/2100/2300/2500/2600
5G Connectivity:
Bluetooth: 4.2 with A2DP, LE
GPS: A-GPS and GLONASS
Wi-Fi: 802.11 b/g/n
Processor: 1.8 GHz Octa-core
Chipset: Qualcomm SDM632
Talk Time: Up to 9 hours
Weight (grams): 193
Dimensions: 159.4 x 76 x 9.3 mm
Battery Type: Non-removable
IP Rating:
Sim Type: Nano SIM
Operating System: Android
Compare Motorola Moto G7 Power packages
Get in touch
For offline comparisons or other support, contact us at:
Why compare with Mobile Phones?
Compare phones and tablets and get accurate, unbiased results
Easy filtering so you can see a range of ideal plans and tariffs
Find offers on pay monthly handsets and SIM Only
In-depth reviews of the latest smartphones and tablets
Start searching now to see all the latest deals and offers.