LG Nexus 5X
The Nexus 5X takes the cutting edge tech of Google's OS and builds a powerful and stylish smartphone around it, one that can rival the majority of the market. Read more
Free from £0.00

Find your perfect Nexus 5X deal:
Select a package
Filter deals
Oh no! No deals? You probably chose options that we can't find any deals for, sorry!
Take a look at the things you clicked on again and try to change some options, or start fresh!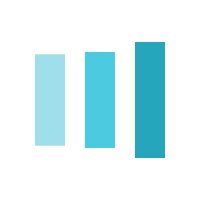 Load more deals
If you buy a product through our website we sometimes earn commission. You can find out more on our About page.
We always aim to provide accurate information but if there's anything we've missed then please get in touch and let us know.
We aim to display as many tariffs available on the market as possible, depending on the data available to Mobile Phones. Legacy tariffs are excluded as well as some more granular tariff information such as international out of bundle rates.
We aim to display as many existing customer tariffs as possible, depending on the data available to Mobile Phones. Existing customers should check with their current provider for additional customer tariffs.
We aim to display as many promotional extras with tariffs as possible, depending on the data available to Mobile Phones. Some promotional extras may not be displayed.
Many discounts and promotions on Mobile Phones will be included in the tariff pricing structure. Automatic cashback is included in the average monthly cost, first-year cost and total contract cost calculations. Some promotions such as gift cards and redemption cashback will need to be claimed by the customer after the tariff is purchased, therefore, we do not include these in our pricing structures. The tariff supplier will be able to give full details of how these promotional extras should be claimed.
Tariffs featuring 'unlimited' allowances may be subject to traffic management or fair usage policies. Please see our guide for more information on how this works.
SIM only deals are limited to 30 day or longer, excluding shorter plans and 'Pay as you go' tariffs.
All prices shown are inclusive of VAT.
Prices shown are based on the assumption a user will not exceed their inclusive allowance. Costs for additional out-of-allowance usage are provided for information only.
If you choose to pay via a method other than direct debit or you would like itemised or paper billing, you may incur additional charges to those displayed on Mobile Phones.
A supplier may increase the price during your contract, but if this is excessive you should be able to exit without penalty. Ofcom has more information on how to complain about your provider and comparative information on complaints handling.
Last updated on the 26th of June at 10:18am with 419,604 deals.
Our LG Nexus 5X Review
What are the main features?
The Nexus 5X is loaded with features that utilise its unique OS to create a modern smartphone that works with your everyday life. If you're user of the Google ecosystem, the 5X is perfectly compatible with both your work life and your free time.
The Nexus 5X has been built with Google in mind. Whilst running on the Android operating system as standard, the Google network has been built into the device in a way that works with all apps and helps you get around your phone faster. Google Search is built into the home screen, meaning you can search the web without having to open a browser.
As well as this, Google's ecosystem means that you can pick up where you left off when browsing, no matter what device you're on. If you want to check out a tab you've left open on the desktop version of Chrome but are away from your computer, it'll be waiting for you on the mobile version via your Nexus. This also works with YouTube browsing, so you'll never miss a video on the go.
The Nexus 5X has also been built to be one of the most secure smartphones on the market. The unique locking mechanism on the back of the device responds exclusively to your touch so you won't be at risk if your phone gets lost or stolen. This fingerprint sensor is also strategically placed to unlock the phone as you pick it up using Nexus Imprint, making the process more natural than other devices. Nexus Imprint will also learn more every time you unlock your phone, making it easier and quicker the next time.
The new, powerful camera on the Nexus 5X ensures you'll always have enough light to take the perfect shot. This is possible due to the larger pixels includes in the camera, allowing you to capture HD shots even in the dimmest of conditions. The camera works with the dedicated Google Camera app in order open faster, meaning you won't miss a shot before it goes. Plus, with the Google Photos app, you'll be able to view your pictures and share them with other devices.
Top end, mid-range or budget?
If you're looking for a smartphone on a strict budget, the Nexus 5X might not be the phone you're looking for. A number of new and cutting edge features means that it isn't the cheapest handset available to buy, even when considering Google phones.
If however you're in the market for a mid-range smartphone, the Nexus 5X should be a model you consider. Whilst not as expensive as other models, it doesn't fall into the budget range either, making it ideal for those who want a phone that can keep up with the rest but that won't break the bank.
What's it like for games and apps?
The Google Play Store is one of the best app stores available, offering a huge number of Android compatible apps and games that are usable on more than one device. Users can choose from a variety of apps, from simple social media clients such as Facebook and Twitter, to the latest mobile games everyone's talking about, such as Clash of Clans.
The powerful processor of the 5X also makes it perfect for any type of app you want to run, with users able to play games with intricate 3D graphics without slow down or other issues. The Nexus 5X combines a huge amount of variety with an advanced design to create a great phone for gaming.
Who would like this phone?
Whilst packed with interesting features, the Nexus 5X is not just a phone for smartphone veterans. Due to its Google OS, many users who are familiar with the Google platform from PCs will be instantly at home when using the 5X. This means that if you've never owned a smartphone before but are familiar with Google in general, you can jump right in without having to navigate complicated menus.
What do we think?
The Nexus 5X is an advanced and practical smartphone that's ideal for dedicated Google users. The baked in Google architecture means you're never more than a click away from your favourite apps and services, such as Google Maps, YouTube and Google Drive.
With a smaller price point than some phones, the 5X is also highly recommended for those who don't want to spend all their budget on the latest model, but can afford to buy better than the basic option.
LG Nexus 5X Specification
Display Size:
Display Resolution:
Display Type:
Primary Camera Flash:
Primary Camera Resolution:
Primary Camera Megapixels:
Secondary Camera Megapixels:
Memory Card Slot:
2G Connectivity: GSM
3G Connectivity:
4G Connectivity:
Bluetooth:
GPS:
Wi-Fi:
Processor:
Chipset:
Talk Time:
Weight (grams):
Dimensions:
Battery Type:
IP Rating:
Sim Type:
Operating System:
Compare LG Nexus 5X packages
Get in touch
For offline comparisons or other support, contact us at:
Why compare with Mobile Phones?
Compare phones and tablets and get accurate, unbiased results
Easy filtering so you can see a range of ideal plans and tariffs
Find offers on pay monthly handsets and SIM Only
In-depth reviews of the latest smartphones and tablets
Start searching now to see all the latest deals and offers.