Huawei Nexus 6P
The Google Nexus 6P is an impressive phablet built by Huawei, with a stunning 5.7-inch qHD display providing 518 pixels per inch, and a fast, fluid performance powered by an octa-core Snapdragon 810 processor. Read more
Free from £0
OS Android
Phone size 77.8 x 159.3 x 7.3 mm
Camera 12 megapixels

Find your perfect Nexus 6P deal:
Select a package
Filter deals
Oh no! No deals? You probably chose options that we can't find any deals for, sorry!
Take a look at the things you clicked on again and try to change some options, or start fresh!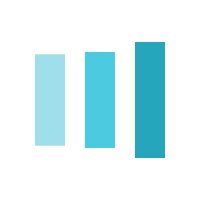 Load more deals
If you buy a product through our website we sometimes earn commission. You can find out more on our About page.
We always aim to provide accurate information but if there's anything we've missed then please get in touch and let us know.
We aim to display as many tariffs available on the market as possible, depending on the data available to Mobile Phones. Legacy tariffs are excluded as well as some more granular tariff information such as international out of bundle rates.
We aim to display as many existing customer tariffs as possible, depending on the data available to Mobile Phones. Existing customers should check with their current provider for additional customer tariffs.
We aim to display as many promotional extras with tariffs as possible, depending on the data available to Mobile Phones. Some promotional extras may not be displayed.
Many discounts and promotions on Mobile Phones will be included in the tariff pricing structure. Automatic cashback is included in the average monthly cost, first-year cost and total contract cost calculations. Some promotions such as gift cards and redemption cashback will need to be claimed by the customer after the tariff is purchased, therefore, we do not include these in our pricing structures. The tariff supplier will be able to give full details of how these promotional extras should be claimed.
Tariffs featuring 'unlimited' allowances may be subject to traffic management or fair usage policies. Please see our guide for more information on how this works.
SIM only deals are limited to 30 day or longer, excluding shorter plans and 'Pay as you go' tariffs.
All prices shown are inclusive of VAT.
Prices shown are based on the assumption a user will not exceed their inclusive allowance. Costs for additional out-of-allowance usage are provided for information only.
If you choose to pay via a method other than direct debit or you would like itemised or paper billing, you may incur additional charges to those displayed on Mobile Phones.
A supplier may increase the price during your contract, but if this is excessive you should be able to exit without penalty. Ofcom has more information on how to complain about your provider and comparative information on complaints handling.
Last updated on the 1st of March at 12:15pm with 238,894 deals.
Our Huawei Nexus 6P Review
Who would like this phone?
The Nexus 6P sees Google continuing its dabble with the phablet, so if the larger smartphones aren't for you then you won't be interested. If you have giant hands then one-handed usage might be possible; otherwise you can expect to need both, so be sure you're happy to venture away from the traditional smartphone sizes.
It's also a flagship release, which means a flagship price, so you can expect to pay a top price.
It's fast and offers great features, so the buyer looking for something premium through and through, with a massive screen, would certainly be interested in the 6P.
Top-end, mid-range or budget?
Without doubt this is a top-end release; you'll pay a monthly price of around £27-£35 for it with most networks, and that's not too bad seeing as it's an expensively assembled bit of tech with high-end software.
It's built by Huawei, a manufacturer more commonly known for its cheaper smartphone alternatives, but the Nexus 6P is high quality. You should be able to get the monthly price to drop below £30 as long as you pay an upfront fee in the region of £40-£80.
What's new with this upgrade?
Google's Nexus 6 was also a phablet, with impressive specs and arguably justifying its price. The 6P is the same deal, with lots to offer and a great all-round package, but as it's been a year since the predecessor was launched, there have been some significant changes.
The 6P is slimmer by 2.8mm, measuring just 7.33mm in thickness, while the screen is surprisingly smaller. The 6P offers slightly more pixels per inch, but the qHD AMOLED screens are the basically the same.
The chip inside the 6P is a big step forward, even though the Nexus 6 would still be considered powerful now. Huawei has opted for a 64-bit octa-core Snapdragon 810 processor, alongside 3GB of RAM, and that puts it up there with other flagship releases from 2015.
The megapixel count drops slightly, but offers better image capture in dark conditions than its predecessor.
What are the main features?
Display
It's a 5.7-inch qHD screen, with 518 pixels per inch, and it looks stunning. Images and video are crisp, and it's strikingly bright and colourful.
Design
The Nexus 6P sports an aluminium body which does a great job of minimising the dreaded fingerprint smudge. There's a biometric fingerprint sensor at the rear, and it's arguably the ideal location, with Google claiming it's a natural spot for your finger to rest.
Camera
The rear camera offers 12.3-megapixels, and the pixels are larger, meaning more light is captured. The knock-on effect of this is improved low-light performance, and overall the camera impresses.
The front-facing camera is 8-megapixels, and also delivers decent enough results for the selfie enthusiast.
Operating system
The Nexus 6P is released with Android Marshmallow, and the sharp interface is very easy on the eye.
Battery
There's a 3450mAh battery on board, which is basically massive. The Nexus 6P also features fast charging, taking a little under 1 hour and 40 minutes to get back up to full from empty.
Storage
If you're interested in the Google Nexus 6P then you have the option of 32GB, 64GB or 128GB. However, it is non-expandable which is little to irk some potential buyers.
What's it like for games and apps?
The fast processor coasts through even the hardest demands on its performance; 3D gaming is slick and fluid, lag is rare and running multiple apps works seamlessly.
Pay monthly or pay as you go?
You're likely to be going for pay monthly with the Nexus 6P, as it's the kind of top-end release that warrants plenty of calls, texts and data included each month. You won't get the same value for money with a pay as you go deal, and you'd need to buy the pricey item outright. With pay monthly the upfront cost is normally well below £100, and it's free in some cases.
What's the battery life like?
You could get over a day out of it, which is impressive given the size and power. The massive battery on board makes a difference, but obviously heavy use, particularly the draining effect of graphics-loaded gaming, will take its toll, and you'll find yourself charging again in the same day.
What do we think of the phone?
The Google Nexus 6P is a genuinely top-end release, and easily the most premium offering manufactured by Huawei. The features, power and design all impress, and if you compare deals you should be able to find something that represents good value.
Huawei Nexus 6P Specification
Display Size:
Display Resolution:
Display Type:
Primary Camera Flash:
Primary Camera Resolution:
Primary Camera Megapixels: 12
Secondary Camera Megapixels:
Memory Card Slot:
2G Connectivity: GSM
3G Connectivity: HSDPA
4G Connectivity: LTE
5G Connectivity:
Bluetooth:
GPS:
Wi-Fi:
Processor:
Chipset:
Talk Time:
Weight (grams):
Dimensions: 77.8 x 159.3 x 7.3 mm
Battery Type:
IP Rating:
Sim Type:
Operating System: Android
Compare Huawei Nexus 6P packages
Get in touch
For offline comparisons or other support, contact us at:
Why compare with Mobile Phones?
Compare phones and tablets and get accurate, unbiased results
Easy filtering so you can see a range of ideal plans and tariffs
Find offers on pay monthly handsets and SIM Only
In-depth reviews of the latest smartphones and tablets
Start searching now to see all the latest deals and offers.