OnePlus 6
The glossy OnePlus 6 is a brilliantly affordable rival to the iPhone X and S9 with a flawless performance, superb Full HD display and a solid camera. Read more
Free from £0
OS Android
Screen size 6.2"
Camera 16 megapixels

Find your perfect 6 deal:
Select a package
Filter deals
Oh no! No deals? You probably chose options that we can't find any deals for, sorry!
Take a look at the things you clicked on again and try to change some options, or start fresh!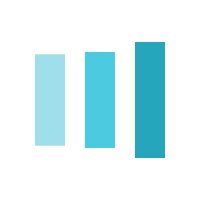 Load more deals
If you buy a product through our website we sometimes earn commission. You can find out more on our About page.
We always aim to provide accurate information but if there's anything we've missed then please get in touch and let us know.
We aim to display as many tariffs available on the market as possible, depending on the data available to Mobile Phones. Legacy tariffs are excluded as well as some more granular tariff information such as international out of bundle rates.
We aim to display as many existing customer tariffs as possible, depending on the data available to Mobile Phones. Existing customers should check with their current provider for additional customer tariffs.
We aim to display as many promotional extras with tariffs as possible, depending on the data available to Mobile Phones. Some promotional extras may not be displayed.
Many discounts and promotions on Mobile Phones will be included in the tariff pricing structure. Automatic cashback is included in the average monthly cost, first-year cost and total contract cost calculations. Some promotions such as gift cards and redemption cashback will need to be claimed by the customer after the tariff is purchased, therefore, we do not include these in our pricing structures. The tariff supplier will be able to give full details of how these promotional extras should be claimed.
Tariffs featuring 'unlimited' allowances may be subject to traffic management or fair usage policies. Please see our guide for more information on how this works.
SIM only deals are limited to 30 day or longer, excluding shorter plans and 'Pay as you go' tariffs.
All prices shown are inclusive of VAT.
Prices shown are based on the assumption a user will not exceed their inclusive allowance. Costs for additional out-of-allowance usage are provided for information only.
If you choose to pay via a method other than direct debit or you would like itemised or paper billing, you may incur additional charges to those displayed on Mobile Phones.
A supplier may increase the price during your contract, but if this is excessive you should be able to exit without penalty. Ofcom has more information on how to complain about your provider and comparative information on complaints handling.
Last updated on the 27th of January at 8:09am with 98,012 deals.
Our OnePlus 6 Review
Anyone looking for a high-quality alternative to an iPhone or Samsung Galaxy should definitely consider the hugely impressive OnePlus 6.
It might be missing a few small premium features like wireless charging and being properly waterproof but the incredible price, seamless performance, vibrant display and great camera more than make up for it.
Contract, PAYG or SIM Only?
Here in the UK, the OnePlus 6 is currently only available on the O2 network.
A nicely low price has always been one of the big selling points of a OnePlus smartphone and the 6 is thankfully no different
It obviously depends which of the three versions you choose, either 6GB with 64GB of storage, 8GB with 64GB of storage or 8GB with 123GB of storage, but you'll generally be looking at paying around £400 to £500.
At this price, both a pay monthly contract and buying the phone outright are viable options so it really all just comes down to your own personal preference when deciding which one to go for.
Display
The OnePlus 6's sharp and effectively bezeless 6.28-inch display is the largest to ever feature on a OnePlus smartphone. It boasts a very impressive 84% screen to body ratio which is only slightly broken up by a small but still divisive iPhone X-style notch at the top.
It's not hugely offensive, but if you're really not a fan of the notch OnePlus wisely allow you to hide it by turning a bit of the screen either side black.
A crisp 1080p Full HD resolution, which is to be expected given the affordable price and helps to preserve battery life far better than Quad HD, works perfectly with Optic AMOLED technology to produce a whole range of attractively rich and vibrant colours.
You'll also find same 402 pixel density as the 5T alongside a new significantly taller aspect ratio of 19:9 to match the bigger screen and great viewing angles.
Camera
On the rear of the OnePlus 6 sits two 16MP cameras which function as excellent all-rounders and are capable of capturing some absolutely solid snaps.
OnePlus has increased the size of the top camera sensor by 19% and enlarged the pixels up from 1.12um to 1.12um in order to drastically improve low-light performance so, no matter when or where you shoot, your images will always be overflowing with all kinds of sharp details and very bright but natural-looking colours.
There's no optical zoom which is a bit of shame but thankfully OIS is back and the camera app is wonderfully clean and simple to use, even in the normally complex Pro Mode.
Portrait mode is easily the highlight of the excellent 20MP selfie camera softly blurring your surroundings to create plenty of Instagram worthy bokeh shots and the EIS-enabled video looks fantastic, whether you're shooting in crystal clear 4K, 1080p, 720p or arty slo-mo.
Design
OnePlus have decided completely ditched the all-metal unibody of the 5T in favour of sandwiching two incredibly tough sheets of Gorilla Glass 5 in-between a functional metal band. The result is a beautifully glossy, if slightly more delicate, smartphone which possess that real high-end shine.
On the back, you'll find that usual pairing of a nicely responsive fingerprint scanner and slightly protruding dual-camera bump while the front is essentially all taken up by that lovely display. It's a little heavier and thicker than the 5T, 177g vs 162g and 7.3mm vs 7.7mm, but still feels nicely lightweight and sleek.
The popular alert slider which allows you to control the volume without unlocking the phone is still present as is the headphone jack, a USB Type-C port and dual SIM card tray on the bottom and left side respectively.
Unfortunately, there's still no official IP rating but OnePlus have assured that it's definitely water-resistant and capable of surviving a quick accidental dip in the bath.
Performance
For once, a marketing tagline ("The Speed You Need") definitely rings true as an advanced Snapdragon 845 and either 6GB or 8GB of RAM, depending on which version you choose, allows for a flawlessly smooth performance.
Apps open instantly, there's hardly ever any load times, multitasking feels extremely fluid even when viewing a HD video and even the most graphically-intensive games run without any issues.
OnePlus has stated this 3,300mAh battery is 10% more effective than the one found in the 5T so you'll certainly be able to make it to the end of the day with a fair bit to spare after carrying out the usual mix of emailing, taking calls, sending Whatsapp messages, using social media and streaming.
Wireless charging is sadly missing, which again is to be expected given the low price, but it does come with OnePlus's own version of fast-charging technology known as Dash Charge which is capable of taking you all the way from 0% to 60% in just 30 minutes.
Features & OS
OnePlus's own Oxygen OS is incredibly similar to the superb Android Oreo 8.1, operating in exactly the same slick and wonderfully intuitive way. While quite a few new features have been added, the vast majority of them are refreshingly quite useful and actually work to enhance your device.
Tailor your device to suit you with a range of great customization options which cover everything from mapping new functions to the home, back and recent buttons to programming night mode to automatically come on at a certain time.
Gesture controls allow you to quickly perform certain actions just by swiping across the screen and the excellent gaming mode will block any incoming notifications and prioritize your traffic to prevent that always annoying lag.
OnePlus 6 users also have the opportunity to download and trial the brand-new Android P OS beta before its official release next year.
What we think
The OnePlus 6 is a truly fantastic Android smartphone with lovely glossy design, wonderfully crisp Full HD display and first-rate performance that's made even more desirable by the unbelievable price.
OnePlus 6 Specification
Display Size: 6.2"
Display Resolution: 1080 x 2280
Display Type: AMOLED
Primary Camera Flash: Dual-LED
Primary Camera Resolution: 1080 x 2280
Primary Camera Megapixels: 16
Secondary Camera Megapixels: 16
Memory Card Slot: None
2G Connectivity: GSM 850/900/1800/1900
3G Connectivity: HSDPA 800/850/1900/2100
4G Connectivity: LTE 700/800/1800/1900/2100/2300/2500/2600
5G Connectivity:
Bluetooth: 5.0 with A2DP, LE, apt-X
GPS: A-GPS, GLONASS, Beidou and Galileo
Wi-Fi: 802.11 a/b/g/n/ac
Processor: 1.7 GHz Octa-core
Chipset: Qualcomm Snapdragon 845
Talk Time:
Weight (grams): 177
Dimensions: 155.7 x 75.4 x 7.8 mm
Battery Type: Non-removable
IP Rating:
Sim Type: Nano SIM
Operating System: Android
Compare OnePlus 6 packages
Get in touch
For offline comparisons or other support, contact us at:
Why compare with Mobile Phones?
Compare phones and tablets and get accurate, unbiased results
Easy filtering so you can see a range of ideal plans and tariffs
Find offers on pay monthly handsets and SIM Only
In-depth reviews of the latest smartphones and tablets
Start searching now to see all the latest deals and offers.