Huawei P10 Lite
The latest version of Huawei's flagship P10 device offers lovely sharp visuals, a speedy performance and a solid camera for a fraction of the price. Read more
Free from £0.00
OS Android
Screen size 5.2"
Camera 12 megapixels
Find your perfect P10 Lite deal:
Select a package
Filter deals
Oh no! No deals? You probably chose options that we can't find any deals for, sorry!
Take a look at the things you clicked on again and try to change some options, or start fresh!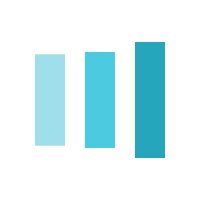 Load more deals
If you buy a product through our website we sometimes earn commission. You can find out more on our About page.
We always aim to provide accurate information but if there's anything we've missed then please get in touch and let us know.
A provider may increase the price during your contract, but if this is excessive you should be able to exit without penalty.
Ofcom has more information on how to complain about your provider and comparative information on complaints handling.
Last updated on the 26th of May at 12:06pm with 124,812 deals.
Is the Huawei P10 Lite your next phone?
The Chinese phone manufacturer may not be quite as popular in the UK as providers like Apple and Samsung but they've always managed to produce top quality smartphones. Can the P10 Lite continue this line of success?
Contract, PAYG or SIM Only?
The P10 Lite is definitely the kind of smartphone you'd want a contract on. They're available from just £20 to £23 with absolutely no upfront cost, unlimited texts, unlimited minutes and up to a huge 5GB of data.
SIM Only deals might seem like better value at first as you've got the freedom to go with whichever provider you'd like from under £5 a month for 1000 minute, 1000 text and 1GB of data but then you've got to factor in the cost of buying the P10 Lite outright.
The same applies with the Pay As You Go option, you're going to be spending around £300 on the actual phone before you've even loaded it up with any credit.
Display
Impressively, Huawei have managed to make the P10 Lite's 5.2-inch display almost exactly the same as the one on their standard P10 model. It's again both a Full HD and an LCD screen with a pixel density of 424pi so text looks nicely sharp and crisp while colours are awarded a real vibrant pop.
The inclusion of IPS technology really helps to boost the P10 Lite's colour reproduction so every shade looks bright and vivid but also fairly natural and never oversaturated.
Viewing angles look great no matter which angle you're watching from and brightness levels are perfectly reasonably both indoor and out. Eye Comfort mode is another excellent addition, helping to relieve eye strain during late-night browsing sessions by filtering out around 50% of the blue light.
Camera
The P10 Lite unfortunately doesn't possess the same Leica engineered dual camera set-up as its older sibling but its 12MP rear camera and 8MP front selfie camera are both very good for a mid-range smartphone and capable of producing some superb shots.
Each photo will be packed with plenty of rich details and the presence of an in-built light sensor which is able to let in up to 20% more light means they'll look great in both light and dark conditions. The P10 Lite's camera is also seriously speedy, both in regard to the shutter and auto-focus, so you'll never have to worry about missing anything.
Its camera app is very easy to navigate and will be instantly familiar to anybody who's ever used a Huawei device before. Simply swipe up to switch to any one of the different available modes including HDR, Pro and Light Painting which let you capture professional looking light trails left by moving objects.
You're sadly not able to shoot 4K video and the fact that there's no OIS in place means you're probably going to need extra equipment like a tripod if you intend on doing some seriously filming.
Design
Although the P10 Lite's design might not be particularly innovative, the similarity to Apple's iPhone 6 has been noted by a number of different critics, it's still a device that's very nice to look at.
A glossy aluminium frame gives way to a smoothly curved 2.5D glass body which has been specially hardened to protect against any kind of damage like scratches or chips and at just 7mm thick, it's pleasantly compact and can easily be operated with one hand.
There's no physical home button and the fingerprint sensor has been swapped around from the front to the back but other than that, it looks pretty much the same as the P10. You've still got the textured power button and volume on the right-hand side, the dual SIM card tray on the left and a headphone jack located on top.
Performance
Right at the heart of the P10 Lite sits a fairly impressive hardware system which includes a Kirin 658 chipset with an octa-core CPU and a huge 4GB of RAM. It might not quite be as powerful as the standard P10, but it's still capable of packing a really hefty punch.
It's fast and fluid enough for you to be able to carry out all of your daily tasks like browsing social media, taking photos and streaming very easily while even the most graphically intense games work brilliantly, with no stuttering and a stable FPS rate.
Battery life is pretty good for a mid-range smartphone and you should be able to make it through a full day of normal tasks, like sending emails and just generally browsing the web, before you need to give it a proper charge.
Features and OS
The P10 Lite runs Android Nougat 7 OS with Huawei's EMUI 5.1 interface laid over the top. Huawei haven't really made any huge changes to Google's brilliantly smooth and intuitive OS so it'll be nicely familiar to anyone who's ever used an Android device before.
All of the other Android features included are incredibly useful like the ability to add in the app drawer, Data Saver which when turned on will prevent your apps from using up data in the background, all of Google's excellent native apps like Google Play Music and Multi-Window Tasking which allows you to use two apps simultaneously.
Huawei's features on the other hand are a bit of a mixed bag. For example, it seems strange for them to have included all of their native apps on top of Google's when Google's are way more recognisable and work a lot better while their Knuckle Sense technology, where you use your knuckle to trace pattern on the screen to open assigned apps, is fun but not particularly revolutionary.
Ultra-Memory however, is a genuinely useful feature which works automatically to compress and recycle spare RAM to make the P10 Lite run much more efficiently.
What We Think
Anyone looking for an excellent mid-range Android smartphone should definitely consider the P10 Lite. Its hardware is smooth and fluid enough to be able to handle everything that you throw at it including streaming and gaming on that crisp, brilliantly vivid screen and taking lots of great pictures in all kinds of conditions.
Huawei P10 Lite Specification
Display Size: 5.2"
Display Resolution: 1920 x 1080
Display Type: IPS
Primary Camera Flash: Dual-LED
Primary Camera Resolution: 1920 x 1080
Primary Camera Megapixels: 12
Secondary Camera Megapixels: 8
Memory Card Slot: MicroSD up to 256GB
2G Connectivity: GSM 850/900/1800/1900
3G Connectivity: HSDPA 800/850/900/1700/1900/2100
4G Connectivity: LTE 800/850/900/1800/1900/2100/2600
Bluetooth: 4.1 with EDR, LE
GPS: A-GPS, GLONASS, Beidou and Galileo
Wi-Fi: 802.11 a/b/g/n/ac
Processor: 2.1 GHz Quad-core & 1.7GHz Quad-core
Chipset: HiSilicon Kirin 658
Talk Time:
Weight (grams): 146
Dimensions: 146.5 x 72 x 7.2 mm
Battery Type: Non-removable
IP Rating:
Sim Type: Nano SIM
Operating System: Android
Compare Huawei P10 Lite packages
Get in touch
For offline comparisons or other support, contact us at:
Why compare with Mobile Phones?
Compare phones and tablets and get accurate, unbiased results
Easy filtering so you can see a range of ideal plans and tariffs
Find offers on pay monthly handsets and SIM Only
In-depth reviews of the latest smartphones and tablets
Start searching now to see all the latest deals and offers.