Huawei P10 Plus
The Huawei P10 Plus has some serious rivals and doesn't come cheap, but it's a great phone with a stunning screen and well worth a look. Read more
Free from £0.00
OS Android
Screen size 5.5"
Camera 12 megapixels

Find your perfect P10 Plus deal:
Select a package
Filter deals
Oh no! No deals? You probably chose options that we can't find any deals for, sorry!
Take a look at the things you clicked on again and try to change some options, or start fresh!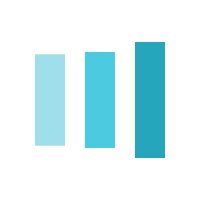 Load more deals
If you buy a product through our website we sometimes earn commission. You can find out more on our About page.
We always aim to provide accurate information but if there's anything we've missed then please get in touch and let us know.
We aim to display as many tariffs available on the market as possible, depending on the data available to Mobile Phones. Legacy tariffs are excluded as well as some more granular tariff information such as international out of bundle rates.
We aim to display as many existing customer tariffs as possible, depending on the data available to Mobile Phones. Existing customers should check with their current provider for additional customer tariffs.
We aim to display as many promotional extras with tariffs as possible, depending on the data available to Mobile Phones. Some promotional extras may not be displayed.
Many discounts and promotions on Mobile Phones will be included in the tariff pricing structure. Automatic cashback is included in the average monthly cost, first-year cost and total contract cost calculations. Some promotions such as gift cards and redemption cashback will need to be claimed by the customer after the tariff is purchased, therefore, we do not include these in our pricing structures. The tariff supplier will be able to give full details of how these promotional extras should be claimed.
Tariffs featuring 'unlimited' allowances may be subject to traffic management or fair usage policies. Please see our guide for more information on how this works.
SIM only deals are limited to 30 day or longer, excluding shorter plans and 'Pay as you go' tariffs.
All prices shown are inclusive of VAT.
Prices shown are based on the assumption a user will not exceed their inclusive allowance. Costs for additional out-of-allowance usage are provided for information only.
If you choose to pay via a method other than direct debit or you would like itemised or paper billing, you may incur additional charges to those displayed on Mobile Phones.
A supplier may increase the price during your contract, but if this is excessive you should be able to exit without penalty. Ofcom has more information on how to complain about your provider and comparative information on complaints handling.
Last updated on the 6th of June at 10:08am with 173,478 deals.
Our Huawei P10 Plus Review
As is becoming increasingly traditional, a flagship smartphone is released alongside a big version and a little version. We've already review the Huawei P10 and the P10 Lite, but here we'll take a closer look at the hefty Huawei P10 Plus.
Contract, PAYG or SIM Only?
As it's a flagship phone most potential customers would be looking at a pay monthly deal, and you can get it from around £35.99 a month with no upfront cost. This is with a decent tariff, although the data is perhaps a little limited for heavy downloaders. Nudge the cost up to around £37 a month, and you'll be able to get unlimited calls and texts as well as a few gigs of data.
Three is offering some eye-catching deals on the P10 Plus where you get as much as 12GB of data, with unlimited calls and texts, and that's £38 a month with a small upfront fee.
We'd recommend a pay monthly deal instead of buying outright as the phone is on the pricey side. Expect to pay £599.99 upfront to own the phone, and through some networks it's £50 extra or more.
If you did go down that route then SIM Only would be a far superior option to pay as you go. Some of the SIM deals around will get you 2-4GB of data, and plenty of minutes and texts, for around the £10 mark.
Display
The P10 Plus has a 5.5-inch Quad HD display, which is an upgrade on the P10's Full HD 5.1-ich alternative. It's extremely crisp, with rich, bright and punchy colours, and it stands out as one of the phone's best features.
Thanks to Gorilla Glass 5 you have excellent crack protection, and the phone offers ultra-slim bezels for more generous display real estate.
There's a pre-applied plastic screen protector, but, whilst this is a thoughtful touch, you'll probably peel it off so your brand new phone doesn't look rubbish.
Camera
The camera is a collaboration between Huawei and Leica, and proves particularly impressive. You get dual-lens 20MP monochrome and 12MP colour sensors, and together they enhance the clarity, delivering some exceptional shots.
Whilst there are some low-light limitations, the vast majority of photos are bursting with detail and colour.
The camera app offers an array of great features, giving you plenty to mess around with. Huawei's Wide Aperture mode makes the most of the dual lenses, and Portrait mode works really well.
Design
Although the P10 Plus has a smaller screen than the Galaxy S8 and the LG G6, it is a bigger phone. It's still comfortable to hold, and sports curved edges, complimenting the glossy design. Also included are the smart fingerprint gestures from Huawei, which essentially replace the virtual nav bar.
This makes it much easier to use a bigger phone one-handed, with options like a long press to access home, or a quick press to go back.
Performance
It runs on Huawei's Kirin 960 processor, which is also powering the P10, but the difference here is the RAM boost to 6GB.
It delivers smooth performance, although it's only a marginally noticeable improvement against the smaller P10. There's no hint of lag, even under unreasonable heavy doses of multitasking, and dazzling, power-sapping games run without issue.
Features & OS
The phone is sold with Android Nougat, and you also get Emotion UI 5.1 over the top.
It's this user interface that delivers the excellent new fingerprint gestures. The fingerprint sensor has moved to the centre-bottom of the phone due to this new feature, and the set-up has proved smartly, intuitively designed.
There's a range of Huawei's own apps on there, along with a few from third parties that can be removed by the user. The Huawei ones are pretty good, like Phone Manager and Huawei Health, but some of the third-party ones head straight for the bin.
The P10 Plus impresses in terms of battery life, with a 3750mAh battery on board helping it cope with the screen's demands. There are better batteries on flagship phones, but this is still very good.
What we think
The price is a little bit of a sticking point here; the phone itself is excellent, with slick performance, good battery life, a great camera and a vibrant, stunning screen. However the rivals, such as the Galaxy S8 and LG G6, pack more in to a similarly priced package.
It's worth checking out the deals, as this really is an impressive phone, and you could find some competitive prices which make it slightly better value for money.
Huawei P10 Plus Specification
Display Size: 5.5"
Display Resolution: 2560 x 1440
Display Type: IPS
Primary Camera Flash: Dual-LED
Primary Camera Resolution: 3968 x 2976
Primary Camera Megapixels: 12
Secondary Camera Megapixels: 8
Memory Card Slot: MicroSD up to 256GB
2G Connectivity: GSM 850/900/1800/1900
3G Connectivity: HSDPA 800/850/900/1700/1900/2100
4G Connectivity: LTE 700/800/850/900/1700/1800/1900/2100/2300/2600
Bluetooth: 4.2 with LE
GPS: A-GPS, GLONASS and Beidou
Wi-Fi: 802.11 a/b/g/n/ac
Processor: 2.4 GHz Quad-core & 1.8 GHz Quad-core
Chipset: HiSilicon Kirin 960
Talk Time:
Weight (grams): 165
Dimensions: 153.5 x 74.2 x 6.98 mm
Battery Type: Non-removable
IP Rating:
Sim Type: Nano SIM
Operating System: Android
Compare Huawei P10 Plus packages
Get in touch
For offline comparisons or other support, contact us at:
Why compare with Mobile Phones?
Compare phones and tablets and get accurate, unbiased results
Easy filtering so you can see a range of ideal plans and tariffs
Find offers on pay monthly handsets and SIM Only
In-depth reviews of the latest smartphones and tablets
Start searching now to see all the latest deals and offers.