Huawei P9 Lite
Huawei obviously believe in giving consumers choice. The P9 Lite launched alongside the P9 and P9 Plus but at a much lower price point. But is the P9 Lite a good handset in it's own right? Read more
Free from £0
OS Android
Screen size 5.2"
Camera 13 megapixels

Find your perfect P9 Lite deal:
Select a package
Filter deals
Oh no! No deals? You probably chose options that we can't find any deals for, sorry!
Take a look at the things you clicked on again and try to change some options, or start fresh!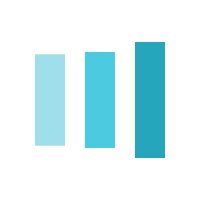 Load more deals
If you buy a product through our website we sometimes earn commission. You can find out more on our About page.
We always aim to provide accurate information but if there's anything we've missed then please get in touch and let us know.
We aim to display as many tariffs available on the market as possible, depending on the data available to Mobile Phones. Legacy tariffs are excluded as well as some more granular tariff information such as international out of bundle rates.
We aim to display as many existing customer tariffs as possible, depending on the data available to Mobile Phones. Existing customers should check with their current provider for additional customer tariffs.
We aim to display as many promotional extras with tariffs as possible, depending on the data available to Mobile Phones. Some promotional extras may not be displayed.
Many discounts and promotions on Mobile Phones will be included in the tariff pricing structure. Automatic cashback is included in the average monthly cost, first-year cost and total contract cost calculations. Some promotions such as gift cards and redemption cashback will need to be claimed by the customer after the tariff is purchased, therefore, we do not include these in our pricing structures. The tariff supplier will be able to give full details of how these promotional extras should be claimed.
Tariffs featuring 'unlimited' allowances may be subject to traffic management or fair usage policies. Please see our guide for more information on how this works.
SIM only deals are limited to 30 day or longer, excluding shorter plans and 'Pay as you go' tariffs.
All prices shown are inclusive of VAT.
Prices shown are based on the assumption a user will not exceed their inclusive allowance. Costs for additional out-of-allowance usage are provided for information only.
If you choose to pay via a method other than direct debit or you would like itemised or paper billing, you may incur additional charges to those displayed on Mobile Phones.
A supplier may increase the price during your contract, but if this is excessive you should be able to exit without penalty. Ofcom has more information on how to complain about your provider and comparative information on complaints handling.
Last updated on the 13th of July at 12:09am with 176,378 deals.
Our Huawei P9 Lite Review
The Huawei P9 Lite is a stripped down version of one of Huawei's flagship handsets, the P9. It lacks the P9's dual Leica camera setup, which brings serious cost savings and the P9 Lite also makes some design sacrifices to keep the price tag down. However, the P9 Lite still retains premium looks, a 13-megapixel camera and 4G connectivity.
Should I get the Huawei P9 Lite on Contract or PAYG?
As the Huawei P9 Lite is intended to be a handset for the budget conscious tech fan we would recommend picking up the P9 Lite on pay-as-you-go. You can buy the handset SIM free from around £199 at the time of writing.
You can pick up the Huawei P9 Lite on a pay monthly contract from Three, EE, O2, Giffgaff and Vodafone.
Features
It's tough to look at the Huawei P9 Lite and notice any difference between it and it's higher-priced siblings. The P9 Lite has the same stylish design as the P9 but the differences are very subtle. For a start the P9 Lite does not have an aluminium unibody but instead opts for an aluminium frame with a plastic back. Usually plastic backs on phones do feel and look very cheap but in this instance it's really difficult to see the difference.
Other compromises come from the speakers, which are monaural rather than stereo and the P9 Lite uses regular glass on the display rather than the Gorilla Glass present on the more expensive models.
It is tough to grumble about the display on the P9 Lite though. It has a 5.2 inch full HD IPS display with a pixel density 424 pixels per inch (PPI). It's clear and rather gorgeous, especially considering the P9 Lite's price tag. Blacks are strong with some nice depth and it's all visible in direct sunlight.
Battery performance is exceptionally solid on the P9 Lite. For a mid -tier smartphone it performs very well, easily giving you a full day of web browsing, games, messaging and media playback.
Talk & Text
Call quality on the Huawei P9 Lite is generally very good indeed. The microphone has good noise reduction filters so calls come through nice and clear. However, if you're going hands free the speakers on the P9 Lite are not the best.
Networks
You can pick up the Huawei P9 Lite on pay monthly and PAYG from Three, EE, O2, Giffgaff and Vodafone.
Connectivity is broad with the usual 4G compatibility, Wi-Fi and Bluetooth. The P9 Lite also has a handy NFC chip but it doesn't have the USB-Type C connector that's present on it's more expensive siblings.
Apps & Downloads
As the Huawei P9 Lite runs on Android 6.0 Marshmallow, there is a massive selection of apps to choose from. Although internal storage is only 16GB, there is a microSD slot (expandable up to 128GB) so you shouldn't have to worry about space if you pick up a microSD card with the phone.
At the time of writing in September 2016 most games run well but as with any non-flagship handset you may struggle to run graphically intensive games effectively in 18 months time. But if you're not a big mobile gamer the P9 Lite should handle all your app needs for quite a while.
The P9 Lite has actually got a fantastic CPU set up, but the issue going forwards will be the creaky Mali T830 graphics chips, which will start to cough and wheeze under strain from top tier action games.
What We Think
The Huawei P9 Lite is a cracking little mid range smartphone that won't let anyone down. Any issues it has are relatively minor and, for it's price tag, it represents great value for users who aren't too bothered about the latest flagship handsets.
Huawei P9 Lite Specification
Display Size: 5.2"
Display Resolution: 1920 x 1080
Display Type: IPS
Primary Camera Flash: LED
Primary Camera Resolution: 4160 x 3120
Primary Camera Megapixels: 13
Secondary Camera Megapixels: 8
Memory Card Slot: MicroSD up to 128GB
2G Connectivity: GSM 850/900/1800/1900
3G Connectivity: HSDPA 800/850/1900/2100
4G Connectivity: LTE 800/850/900/1800/2100/2600
Bluetooth: 4.1 with LE
GPS: A-GPS and GLONASS
Wi-Fi: 802.11 b/g/n
Processor: 2.0 GHz Quad-core & 1.7 GHz Quad-core
Chipset: HiSilicon Kirin 620
Talk Time:
Weight (grams): 147
Dimensions: 146.8 x 72.6 x 7.5 mm
Battery Type: Non-removable
IP Rating:
Sim Type: Nano SIM
Operating System: Android
Compare Huawei P9 Lite packages
Get in touch
For offline comparisons or other support, contact us at:
Why compare with Mobile Phones?
Compare phones and tablets and get accurate, unbiased results
Easy filtering so you can see a range of ideal plans and tariffs
Find offers on pay monthly handsets and SIM Only
In-depth reviews of the latest smartphones and tablets
Start searching now to see all the latest deals and offers.