Cheapest

Pixel XL 32GB Black
SIM Free
32GB Black
£449.99 upfront
See deal
Google Pixel XL
32GB Black
Google Pixel XL - 32GB Black
See deal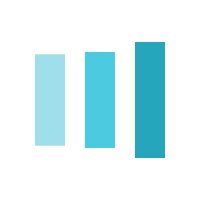 Load more deals
Is the Google Pixel XL your next phone?
The Google Pixel XL takes the premium features of the standard Pixel and enhances them with a larger display and bigger battery, meaning you can get more of what you love from the Pixel smartphones experience.
Contract, PAYG or SIM Only?
Since the Google Pixel XL is a brand new smartphone, it's recommended that users get it on a pay-monthly contract. This allows you to spread the cost of the phone whilst also paying for the minutes, data and texts that you use.
You can also buy the Pixel XL outright from Google, but this will set you back at least £700, with that figure increasing if you go for the larger 128GB storage option. Whilst some might find combining this with a SIM-only contract, it still requires a large upfront investment.
Display
At 5.5 inches, the Pixel XL is significantly larger than the standard model, with the display being the biggest reason to get one over the over. The XL features a display with AMOLED technology, giving the XL one of the most advanced screens you can find on a smartphone.
Using AMOLED technology, users will be able to experience over 16 million colours along with blacks and shadows that look even better and crisp. A phone of this size with a screen this advanced makes using your phone feel like looking at a mini version of a HD television, with videos, games and other apps turning from good looking to simply breathtaking.
Camera
Pixel XL users will have 12.3-megapixels to play with, and whilst this may seem low compared to other smartphones on the market, the phone still holds its own in the camera department. The camera features larger pixels than standard smartphones, which let in light better. This allows you to take quality shots whenever you want, be it night or day. Colour is also expanded with the camera, making your photos pop out at you through the screen.
The larger display on the XL also ensures that your photos will look better than ever when you're scrolling through or sharing them with your friends. Also, Google Photos now features cloud storage, meaning you'll never have to worry about the dreaded "Storage Full" message when you're feeling snap happy.
Design
Despite being larger, the XL misses out on none of the elegance of the Pixel's design. Sleek aluminium blends perfectly with the super-strong Gorilla Glass to create a design that feels good in the hand but is also solid and dependable.
The phone also features the Pixel Imprint on the back. This function works in the same way as the home button on other smartphones, but is more ergonomic due to being on the back of the device. Users can scan in their fingerprints and use them to unlock the phone, giving it an extra layer of security. You can also use this feature to scroll through your notifications, making the XL perfectly usable with one hand despite its size.
Performance
Choosing the XL over the standard Pixel doesn't just get you the increased display size - you also get a larger battery as part of the package. The battery on offer gives you a huge 23 days of standby power, equating to up to 32 hours of talk time and 14 hours of video playtime and internet use. This means that, no matter how you use your phone, you can be assured that it won't let you down in the middle of the day.
The processing power of the Pixel XL is also nothing to be sniffed at. Using a Qualcomm Snapdragon processor, the phone has 4GB of RAM - making tasks such as streaming or gaming faster and more enjoyable. Whether you use your phone for intensive work, gaming on the go or heavy Netflix sessions, the Pixel XL is ideal if you're looking for a phone that can keep up with your busy lifestyle.
What's it like for social media?
Users of the XL who love sharing on social media will have a host of apps at their disposal. Whether you like sharing photos with your friends on Instagram and Snapchat or keeping up with the latest trends via Facebook and Twitter, the XL has you covered via the Google Play Store.
The advanced camera system of the XL gives you an advantage when sharing photos and your friends will be in wonder of the shots you create and post. With the XL running on Android, you'll also have the latest messaging apps at your disposal, with huge programmes like Whatsapp and Facebook Messenger running smoothly, allowing you to keep on top of your social life.
What's it like for games and apps?
With the Google Play Store, you'll have access to literally thousands of apps and games, no matter how you use your phone. Mobile gamers will be in heaven here, with a huge amount of variety to choose from, whether it be graphically intensive fighters or simple but addictive puzzlers. Plus, the advanced processing power of the XL means that games will run smoother and better than ever, no matter how action-packed.
If you're uninterested in mobile gaming, the Play Store still offers a huge amount for you to explore and discover. Along with social media apps, the Store has something for every part of your life, whether it's maps, word processing, reading, camera software or even the latest recipes. The Pixel XL also has all the standard Google apps built in, such as Docs, Sheets, GMail and Google Maps.
What we think
The Google Pixel XL is a confident debut from Google, with a neat twist on the standard Android OS. A must for heavy users of Google, the XL also offers a stunning phablet-style screen, a sleek design and the ability to take as many photos as you want via Google Cloud.
Google Pixel XL Specification
Display Size:
Display Resolution:
Display Type:
Primary Camera Flash:
Primary Camera Resolution:
Primary Camera Megapixels: 12.3
Secondary Camera Megapixels:
Memory Card Slot:
2G Connectivity: GSM
3G Connectivity: HSDPA
4G Connectivity: LTE
Bluetooth:
GPS:
Wi-Fi:
Processor:
Chipset:
Talk Time: Up to 26 hours
Weight (grams):
Dimensions: 69.5 x 143.8 x 8.5 mm
Battery Type:
IP Rating:
Sim Type:
Operating System: Android
Subscribe
Sign up to our newsletter for the latest deals
Why compare with Mobile Phones?
Compare phones and tablets and get accurate, unbiased results
Easy filtering so you can see a range of ideal plans and tariffs
Find offers on pay monthly, pay as you go and SIM Only
In-depth reviews of the latest smartphones and tablets
Start searching now to see all the latest deals and offers.