Samsung Galaxy A80
One of Samsung's newest releases offers a unique rotating camera that's built to cater to those who are avid social media users, and it's certainly just as slick in other aspects. Read more
Free from £0
OS Android
Screen size 6.7"
Camera 48 megapixels

Find your perfect Galaxy A80 deal:
Select a package
Filter deals
Oh no! No deals? You probably chose options that we can't find any deals for, sorry!
Take a look at the things you clicked on again and try to change some options, or start fresh!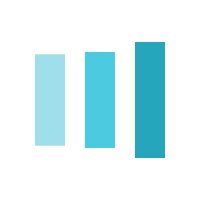 Load more deals
If you buy a product through our website we sometimes earn commission. You can find out more on our About page.
We always aim to provide accurate information but if there's anything we've missed then please get in touch and let us know.
We aim to display as many tariffs available on the market as possible, depending on the data available to Mobile Phones. Legacy tariffs are excluded as well as some more granular tariff information such as international out of bundle rates.
We aim to display as many existing customer tariffs as possible, depending on the data available to Mobile Phones. Existing customers should check with their current provider for additional customer tariffs.
We aim to display as many promotional extras with tariffs as possible, depending on the data available to Mobile Phones. Some promotional extras may not be displayed.
Many discounts and promotions on Mobile Phones will be included in the tariff pricing structure. Automatic cashback is included in the average monthly cost, first-year cost and total contract cost calculations. Some promotions such as gift cards and redemption cashback will need to be claimed by the customer after the tariff is purchased, therefore, we do not include these in our pricing structures. The tariff supplier will be able to give full details of how these promotional extras should be claimed.
Tariffs featuring 'unlimited' allowances may be subject to traffic management or fair usage policies. Please see our guide for more information on how this works.
SIM only deals are limited to 30 day or longer, excluding shorter plans and 'Pay as you go' tariffs.
All prices shown are inclusive of VAT.
Prices shown are based on the assumption a user will not exceed their inclusive allowance. Costs for additional out-of-allowance usage are provided for information only.
If you choose to pay via a method other than direct debit or you would like itemised or paper billing, you may incur additional charges to those displayed on Mobile Phones.
A supplier may increase the price during your contract, but if this is excessive you should be able to exit without penalty. Ofcom has more information on how to complain about your provider and comparative information on complaints handling.
Last updated on the 4th of December at 10:07pm with 107,436 deals.
Our Samsung Galaxy A80 Review
The Samsung A80 is one of the latest releases that is something of a rival — or at least a mid-range alternative — to the flagship S10 and other S Series models. The pop-up rotating camera is obviously the headline feature of the A80, but this model certainly delivers in other areas.
Samsung Galaxy A80: Display
Thanks to the pop-up camera feature, the phone is virtually free of bezels and there is no notch obscuring the 6.7 inch HD+ AMOLED screen. The striking contrast, colours, and brightness through the AMOLED screen, and users can easily adjust the RGB settings to their own preferences.
Although the A80's 1080p resolution is a step below a QHD+ resolution, it still shows up very well.
If you're not a fan of the large phone screen, then you can easily activate one-handed mode.
Samsung Galaxy A80: Camera
It goes without saying that the rotating camera is the standout feature of the A80, as Samsung certainly took something of a risk with this innovative design. The main idea behind the gimmick is that users can enjoy the same shooting quality, whether shooting from the front or rear of the phone.
There's a triple camera lens arrangement consists of a 48MP main camera, an 8MP ultra-wide camera with a 123° viewing angle (the same viewing angle as the human eye), and a 3D depth sensing camera.
Samsung Galaxy A80: Design
It's a fairly sizeable phone weighing in at 220g and it has a thickness of 9.3mm, which is most likely owed to the pop-up camera feature.
Unusually, this is one of the very few Samsung models that does not come with a headphone jack nor a micro SD card slot.
Samsung Galaxy A80: Performance
The Snapdragon 730 chipset, along with the massive 8GB of RAM and 128GB flash storage, works pretty well to power the A80's CPU.
Battery wise, a sizeable 3,700mAh cell runs well for an entire day and it can be charged in a jiff using the 25W Super Fast Charging technology via the USB-C port.
Samsung Galaxy A80: Features
The depth camera lens is equipped with Live Focus, which is essentially Samsung's take on a bokeh effect. This feature blurs background elements in photos and videos, so it caters to a demographic who spend time cultivating their social media presence.
The Quick Measure app makes use of the depth sensing camera to measure 3D objects (e.g. furniture), distances, lengths, and depths.
Samsung's Multi Window feature is also advertised with new models like the A80, and this allows users to view different apps simultaneously so you can do things like text someone without clicking off a YouTube video.
How much is the Samsung Galaxy A80?
The upfront cost is £579, which is considerably less than the S10 but it is on the slightly pricey side for a phone spanning from a mid-range series.
However, there are plenty of affordable plans that cost as little as £19 per month (network dependent), and these plans include 1GB data and unlimited minutes and texts. Of course, you can easily adjust the plan to suit your needs.
Samsung Galaxy A80: Our Verdict
If you're looking for a phone like the S10 but you're put off by the price tag, then the A80 might be a good alternative. The triple camera arrangement certainly delivers some crisp photos and videos, and a sizeable RAM and decent chipset keeps it running fairly smoothly
Samsung Galaxy A80 Specification
Display Size: 6.7"
Display Resolution: 1080 x 2400
Display Type: AMOLED
Primary Camera Flash: LED
Primary Camera Resolution: 1080 x 2160
Primary Camera Megapixels: 48
Secondary Camera Megapixels: 8
Memory Card Slot: None
2G Connectivity: GSM 850/900/1800/1900
3G Connectivity: HSDPA 800/850/1900/2100
4G Connectivity: LTE
5G Connectivity:
Bluetooth: 5.0 with A2DP, LE
GPS: A-GPS, GLONASS, Beidou and Galileo
Wi-Fi: 802.11 a/b/g/n/ac
Processor: 2.2 GHz Dual-core & 1.6 GHz Hexa-core
Chipset: Snapdragon 730
Talk Time:
Weight (grams): 220
Dimensions: 165.2 x 76.5 x 9.3 mm
Battery Type: Non-removable
IP Rating:
Sim Type: Nano SIM
Operating System: Android
Compare Samsung Galaxy A80 packages
Get in touch
For offline comparisons or other support, contact us at:
Why compare with Mobile Phones?
Compare phones and tablets and get accurate, unbiased results
Easy filtering so you can see a range of ideal plans and tariffs
Find offers on pay monthly handsets and SIM Only
In-depth reviews of the latest smartphones and tablets
Start searching now to see all the latest deals and offers.