Samsung Galaxy Fold 5G
Samsung's Galaxy Fold had some issues when it first released, but lets have a look how the phone is shaping up since its improvements. Read more
From £99.00 a month
OS Android
Screen size 7.3"
Camera 16 megapixels

Find your perfect Galaxy Fold 5G deal:
Select a package
Filter deals
Samsung Galaxy Fold 5G
Galaxy Z Fold3 5G 512GB Phantom Silver
24 month contract
on Vodafone
Samsung Galaxy Fold 5G Galaxy Z Fold3 5G 512GB Phantom Silver
24 month contract on Vodafone
Unlimited minutes
Unlimited texts
Unlimited internet
£29.00 upfront
24 month contract
£99.00
per month
£29.00 upfront
Avg monthly cost: £100.21
Total cost: £2,405.00
Cost breakdown
£99.00
per month
£29.00 upfront
Avg monthly cost: £100.21
Total cost: £2,405.00
Cost breakdown
See deal
Vodafone Red Plans
Vodafone Data Test Drive
Fixed Price Promise
Vodafone EuroTraveller
Cost breakdown
Upfront Phone Cost:

£29.00

Total Monthly Cost:

£99.00

Average Monthly Cost:

£100.21

Total Contract Length:

24 months

Total Contract Cost:

£2,405.00

First Year Cost:

£1,217.00
Out of bundle charges
Mins:

Unlimited

Texts:

Unlimited

Data:

£6.50 for every 250MB of UK data you use outside your allowance

Picture messages:

£0.55 per MMS

Voicemail:

£0.55 per min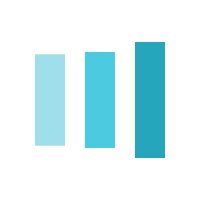 Load more deals
If you buy a product through our website we sometimes earn commission. You can find out more on our About page.
We always aim to provide accurate information but if there's anything we've missed then please get in touch and let us know.
We aim to display as many tariffs available on the market as possible, depending on the data available to Mobile Phones. Legacy tariffs are excluded as well as some more granular tariff information such as international out of bundle rates.
We aim to display as many existing customer tariffs as possible, depending on the data available to Mobile Phones. Existing customers should check with their current provider for additional customer tariffs.
We aim to display as many promotional extras with tariffs as possible, depending on the data available to Mobile Phones. Some promotional extras may not be displayed.
Many discounts and promotions on Mobile Phones will be included in the tariff pricing structure. Automatic cashback is included in the average monthly cost, first-year cost and total contract cost calculations. Some promotions such as gift cards and redemption cashback will need to be claimed by the customer after the tariff is purchased, therefore, we do not include these in our pricing structures. The tariff supplier will be able to give full details of how these promotional extras should be claimed.
Tariffs featuring 'unlimited' allowances may be subject to traffic management or fair usage policies. Please see our guide for more information on how this works.
SIM only deals are limited to 30 day or longer, excluding shorter plans and 'Pay as you go' tariffs.
All prices shown are inclusive of VAT.
Prices shown are based on the assumption a user will not exceed their inclusive allowance. Costs for additional out-of-allowance usage are provided for information only.
If you choose to pay via a method other than direct debit or you would like itemised or paper billing, you may incur additional charges to those displayed on Mobile Phones.
A supplier may increase the price during your contract, but if this is excessive you should be able to exit without penalty. Ofcom has more information on how to complain about your provider and comparative information on complaints handling.
Last updated on the 25th of June at 4:07pm with 98,883 deals.
Our Samsung Galaxy Fold 5G Review
Samsung Galaxy Fold: Design
The Samsung Galaxy Fold owes its foldable design to its dual-axis locking hinge. Despite the delicate tendencies you might think you'd find with a phone that quite literally folds in half, the Galaxy Fold has been expertly engineered in robustness.
Opening and closing the phone is seamless. When closing the phone you'll hear a magnetic click locking the phone into place, which gives the phone a nice sturdy feel when not in use. It's 17.1mm thick and weighs 276g, so you're certainly going to know you're carrying it around with you. Despite its weight and thickness, it's surprisingly narrow when folded and can quite easily fit into the pockets on your clothes, but will certainly feel as though you've got two phones glued together in there.
Samsung Galaxy Fold: Display
So the Galaxy Fold actually has a single screen just like any other phone, with a camera on the back. This cover display on the outside is 4.6 inches, while the foldable screen inside the phone is a much bigger 7.3 inches.
When you're on the move the smaller screen is definitely the most convenient to use, but when you're wanting to do things such as play games or watch videos, then of course, the big, foldable screen comes into its own.
The question so many ask is, can you see the crease down the middle of the phone?! You can when the screen is asleep, yes, but when it's actually in use, you don't even notice it.
Samsung Galaxy Fold: Performance
The Galaxy Fold is as fast as the Galaxy Note 10, but the latest iPhone series is still considerably faster, which doesn't come as much of a surprise.
The Fold comes with a hefty 12GB of RAM to help speed things up when you're running numerous applications at once, assisting the Snapdragon 855 chipset in doing a pretty stellar job. Samsung could have gone for a higher-end processor, but decided not to for whatever reason.
Samsung Galaxy Fold: Camera
There's quite a few cameras to get through here, so bear with us.
In its unfolded, natural state, the Samsung Galaxy Fold has a 10-megapixel front camera and exactly the same configuration as the Note 10 front camera. When unfolded, the dual front cameras consist of the same 10-megapixel selfie camera and an 8-megapixel RGB camera.
On the rear of the phone you'll find three cameras that you'll find in the S10 Plus: a 12-megapixel regular camera, a 12-megapixel telephoto camera and an ultra-wide camera.
All in all, it's hard to not be impressed with the quality of photos the Samsung Galaxy Fold churns out, so in this department, it gets a huge tick.
Samsung Galaxy Fold: Battery
The Samsung Galaxy Fold houses two batteries to accumulate 4,380mAh of battery power, but it's definitely needed to power such a large phone.
However, this battery is easily depleted with frequent use throughout the day, so if you're upgrading because of the battery, don't expect it to last longer than the smaller battery in your current smartphone.
Another negative is the fact that the Galaxy Fold doesn't come with the Super Fast Charger, and what's worse, you can't even buy it as an after-purchase because it's not even compatible!
Samsung Galaxy Fold: Verdict
It's fancy, finicky and certainly different. It's unlike any other phone on the market right now, with the only thing setting it aside from other smartphones on the market being its foldable screen.
The only edition comes with 512GB storage (with no possibility to add more) and in either Space Silver or Cosmos Black will set you back a hefty amount each month depending on what kind of phone tariff you go for. You'll also be required to pay a pretty hefty upfront cost, too.
Samsung Galaxy Fold 5G Specification
Display Size: 7.3"
Display Resolution: 1536 x 2152
Display Type: Super AMOLED
Primary Camera Flash: LED
Primary Camera Resolution: 1080 x 2160
Primary Camera Megapixels: 16
Secondary Camera Megapixels: 8
Memory Card Slot: None
2G Connectivity: GSM 850/900/1800/1900
3G Connectivity: HSDPA 800/850/900/1700/1900/2100
4G Connectivity: LTE 700/800/850/900/1500/1700/1800/1900/2100/2300/2500/2600
5G Connectivity:
Bluetooth: 5.0 with A2DP, LE, EDR, aptX HD
GPS: A-GPS, GLONASS, Beidou and Galileo
Wi-Fi: 802.11 a/b/g/n/ac/ax
Processor: 2.84 GHz Octa-core & 2.42 GHz Octa-core & 1.8 GHz Octa-core
Chipset: Qualcomm SDM855 Snapdragon 855
Talk Time:
Weight (grams): 263
Dimensions: 160.9 x 117.9 x 6.9 mm
Battery Type: Non-removable
IP Rating: IP68 - Dust and water resistant over 1.5 meter and 30 minutes
Sim Type: Nano SIM
Operating System: Android
Compare Samsung Galaxy Fold 5G packages
Get in touch
For offline comparisons or other support, contact us at:
Why compare with Mobile Phones?
Compare phones and tablets and get accurate, unbiased results
Easy filtering so you can see a range of ideal plans and tariffs
Find offers on pay monthly handsets and SIM Only
In-depth reviews of the latest smartphones and tablets
Start searching now to see all the latest deals and offers.