Samsung Galaxy Note20 5G
The Samsung Galaxy Note 20 is the latest super-premium device from Samsung, blurring the lines between smartphone and PC more than ever before, with outstanding technology driving the phone. Read more
Free from £0
OS Android
Screen size 6.7"
Camera 88 megapixels

Find your perfect Galaxy Note20 5G deal:
Select a package
Filter deals
Oh no! No deals? You probably chose options that we can't find any deals for, sorry!
Take a look at the things you clicked on again and try to change some options, or start fresh!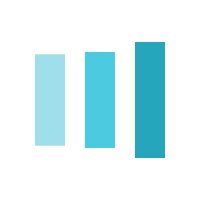 Load more deals
If you buy a product through our website we sometimes earn commission. You can find out more on our About page.
We always aim to provide accurate information but if there's anything we've missed then please get in touch and let us know.
We aim to display as many tariffs available on the market as possible, depending on the data available to Mobile Phones. Legacy tariffs are excluded as well as some more granular tariff information such as international out of bundle rates.
We aim to display as many existing customer tariffs as possible, depending on the data available to Mobile Phones. Existing customers should check with their current provider for additional customer tariffs.
We aim to display as many promotional extras with tariffs as possible, depending on the data available to Mobile Phones. Some promotional extras may not be displayed.
Many discounts and promotions on Mobile Phones will be included in the tariff pricing structure. Automatic cashback is included in the average monthly cost, first-year cost and total contract cost calculations. Some promotions such as gift cards and redemption cashback will need to be claimed by the customer after the tariff is purchased, therefore, we do not include these in our pricing structures. The tariff supplier will be able to give full details of how these promotional extras should be claimed.
Tariffs featuring 'unlimited' allowances may be subject to traffic management or fair usage policies. Please see our guide for more information on how this works.
SIM only deals are limited to 30 day or longer, excluding shorter plans and 'Pay as you go' tariffs.
All prices shown are inclusive of VAT.
Prices shown are based on the assumption a user will not exceed their inclusive allowance. Costs for additional out-of-allowance usage are provided for information only.
If you choose to pay via a method other than direct debit or you would like itemised or paper billing, you may incur additional charges to those displayed on Mobile Phones.
A supplier may increase the price during your contract, but if this is excessive you should be able to exit without penalty. Ofcom has more information on how to complain about your provider and comparative information on complaints handling.
Last updated on the 10th of August at 8:06am with 88,742 deals.
Our Samsung Galaxy Note20 5G Review
The Samsung Galaxy Note 20 is a new type of mobile device, offering staggering power on the go with unprecedented features including an 8K camera, editing suite and next-level gaming
Samsung Galaxy Note 20: Display
The 6.7-inch Infinity-O display featured here offers one of the best viewing experiences available on a smartphone, balancing the size of a phone with enough space for both work and play. With stunning HDR and AMOLED technology, blacks are darker than ever and colours pop out at you, with no individual pixels able to be seen.
In a market where companies are taking smartphone displays to the next level, Samsung has created one that trumps the rest with the sheer amount of technology and design flair on offer.
Samsung Galaxy Note 20: Camera
The Note 20 includes three rear cameras: two 12MP, wide-angle lenses and one 64MP telephoto camera, making it easily one of the strongest cameras on the market. With these three lenses, users will be able to zoom in on targets without losing image quality and shoot video in 8K for the first time.
The front-facing camera offers 10MP of power, meaning any group photos or selfies you take will be as crisp and clear as possible. Once you've shot using the camera, you can take advantage of the range of editing options available.
Samsung Galaxy Note 20: Design
The Note 20 has been designed to be as tough as possible, which it ought to be considering the premium price. The display is made up of Corning Gorilla Glass, one of the toughest on the market, which will protect the phone from any accidents (though it's still recommended that you use a case here).
The phone also comes in a range of unique and eye-catching colours, including Mystic White, Mystic Bronze and Mystic Black, to offer a design for all kinds of tastes.
Samsung Galaxy Note 20: Performance
When we say the Note 20 is like a PC in your pocket, we really mean it. The phone comes equipped with the fastest processor ever featured in a Galaxy device, allowing you to take advantage of 5G data speeds without any buffering.
With a 4500 mAh battery, you'll have enough power to get you through the day and night on just one charge. Whether you're streaming 4K content, sorting a Powerpoint presentation or playing the latest games on Xbox Game pass, the Note 20 has a battery that is simply better than the opposition.
Samsung Galaxy Note 20: Features
One of the most striking features of the Note range has always been the S-Pen, and here is no different. The S-Pen has been designed to work with the display in a way that's seamless and feels just like a real pen on paper. Whether you want to take notes, annotate some work or leave yourself a memo, the S-Pen offers one of the best notepad experiences.
With X-Cloud, Samsung owners can stream the latest Xbox One games directly from their phone. Simply pair the phone with a controller and away you go. Xbox Game Pass has a library of hundreds of games ready to play, from heavy-hitters like Halo and Gears of War to indie favourites that are waiting to be discovered.
How much is the Samsung Galaxy Note 20?
Buying the Note 20 outright is an expensive proposition, as getting it from the Samsung site will cost you around £850. This is still cheaper than many other smartphones and you'll certainly be getting your money's worth, but most will still want to pair the phone with a contract, allowing them to pay for their minutes, texts and data alongside the phone.
Samsung Galaxy Note 20: Our Verdict
The Samsung Galaxy Note 20 is the perfect smartphone who wants to play as hard as they work, offering unprecedented technology to power every aspect of your life.
Samsung Galaxy Note20 5G Specification
Display Size: 6.7"
Display Resolution: 1080 x 2400
Display Type: Super AMOLED capacitive touchscreen
Primary Camera Flash: LED flash
Primary Camera Resolution: 1080 x 2340
Primary Camera Megapixels: 88
Secondary Camera Megapixels: 10
Memory Card Slot: None
2G Connectivity: GSM
3G Connectivity: HSDPA
4G Connectivity: LTE
5G Connectivity:
Bluetooth: 5.0 with A2DP, LE, apt-X
GPS: A-GPS, GLONASS, BDS, GALILEO
Wi-Fi: 802.11 a/b/g/n/ac/6
Processor: Octa-core (2x2.73 GHz Mongoose M5 & 2x2.50 GHz Cortex-A76 & 4x2.0 GHz Cortex-A55) - Global
Chipset: Exynos 990 (7 nm+) - Global
Talk Time: Up to 10 hours
Weight (grams): 192
Dimensions: 161.6 x 75.2 x 8.3 mm
Battery Type: Non-removable
IP Rating:
Sim Type: Nano SIM
Operating System: Android
Compare Samsung Galaxy Note20 5G packages
Get in touch
For offline comparisons or other support, contact us at:
Why compare with Mobile Phones?
Compare phones and tablets and get accurate, unbiased results
Easy filtering so you can see a range of ideal plans and tariffs
Find offers on pay monthly handsets and SIM Only
In-depth reviews of the latest smartphones and tablets
Start searching now to see all the latest deals and offers.