Sony Xperia XA2 Ultra
The Sony Xperia XA2 Ultra is the latest premium smartphone from Sony, blending an elegant design with a dual camera system and stunning 6-inch screen. Read more
Free from £0
OS Android
Screen size 6.0"
Camera 23 megapixels

Find your perfect Xperia XA2 Ultra deal:
Select a package
Filter deals
Oh no! No deals? You probably chose options that we can't find any deals for, sorry!
Take a look at the things you clicked on again and try to change some options, or start fresh!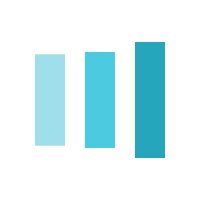 Load more deals
If you buy a product through our website we sometimes earn commission. You can find out more on our About page.
We always aim to provide accurate information but if there's anything we've missed then please get in touch and let us know.
We aim to display as many tariffs available on the market as possible, depending on the data available to Mobile Phones. Legacy tariffs are excluded as well as some more granular tariff information such as international out of bundle rates.
We aim to display as many existing customer tariffs as possible, depending on the data available to Mobile Phones. Existing customers should check with their current provider for additional customer tariffs.
We aim to display as many promotional extras with tariffs as possible, depending on the data available to Mobile Phones. Some promotional extras may not be displayed.
Many discounts and promotions on Mobile Phones will be included in the tariff pricing structure. Automatic cashback is included in the average monthly cost, first-year cost and total contract cost calculations. Some promotions such as gift cards and redemption cashback will need to be claimed by the customer after the tariff is purchased, therefore, we do not include these in our pricing structures. The tariff supplier will be able to give full details of how these promotional extras should be claimed.
Tariffs featuring 'unlimited' allowances may be subject to traffic management or fair usage policies. Please see our guide for more information on how this works.
SIM only deals are limited to 30 day or longer, excluding shorter plans and 'Pay as you go' tariffs.
All prices shown are inclusive of VAT.
Prices shown are based on the assumption a user will not exceed their inclusive allowance. Costs for additional out-of-allowance usage are provided for information only.
If you choose to pay via a method other than direct debit or you would like itemised or paper billing, you may incur additional charges to those displayed on Mobile Phones.
A supplier may increase the price during your contract, but if this is excessive you should be able to exit without penalty. Ofcom has more information on how to complain about your provider and comparative information on complaints handling.
Last updated on the 26th of October at 10:12am with 188,707 deals.
Our Sony Xperia XA2 Ultra Review
The Xperia XA2 Ultra is the ultimate camera smartphone, offering a brand-new dual camera system combined with a streamlined design, larger screen and the ability to record 4K Video. This makes the XA2 Ultra a worthy successor to the popular XA1.
Contract, PAYG or SIM Only?
The XA2 Ultra is a brand-new smartphone, which means that it commands a moderate price when you're ready to upgrade. Compared to the iPhone and Samsung Galaxy, the Ultra might seem light less of an investment but will cost you £379 regardless. This puts it firmly in the middle of the smartphone market when it comes to cost, making it ideal for those looking to save money but without getting a budget phone.
Display
The XA2 Ultra's display has been designed to be one of Sony's best-looking smartphone displays ever, with the 6-inch screen made for movies. The edge-to-edge design makes it ideal for immersing yourself in the latest movies and TV shows, with a smaller border to allow for a larger display on a smaller device.
The Full HD technology used in the XA2 Ultra also makes it ideal for looking at the photos you've taken as well as browsing the various social media apps at your disposal. No matter what you use your phone for, the Ultra's display will make it a pleasure to do.
Camera
The camera is always where Sony's smartphones have excelled and the XA2 Ultra is no exception. This is one of the first phones ever to feature a dual camera on the front, allowing you to take 16-megapixel selfies and group photos with Optical Image Stabilisation to give them the best quality possible. You'll even be able to take wider photos with the 120-degree lens.
The rear camera allows you to take photos at a whopping 23MP, making it one of the most powerful on the market. With this, you'll also be able to shoot stunning 4K video and even creative fun slow-motion videos with 120fps recording.
Design
The Sony Xperia XA2 Ultra has been designed from the ground up to be the most comfortable smartphone possible. The ergonomic design fits your hand perfectly and despite the phone's size, the one-handed mode means you can use your phone as you would any other smartphone.
The back of the phone features the fingerprint sensor, allowing you to unlock your phone with a single touch in a way that doesn't get in the way of the user experience. The phone has also been made with Corning Gorilla Glass, making it totally durable when faced with everyday use.
Performance
The XA2 Ultra is one of the fast phone's Sony has released, allowing you to play the latest mobile games and run the latest software with ease. The battery is another area where the phone shines, with the larger device allowing for a huge battery life that works with the technology to keep you going throughout the day.
Smart Stamina predicts how long you'll have power and adapts your energy usage to get the most out of your phone. Plus, the adaptive charging ability means that the phone won't decrease over time like most smartphones.
Features & OS
The Xperia XA2 Ultra runs on the Android mobile OS, meaning you get all the perks of Google's specialised OS such as access to Google Apps straight at the beginning alongside the Google search bar that sits on your home screen.
The brilliance of Android is that it's customisable, allowing you to change anything you want about it and connect it to any other type of device. The Google Play Store also allows you to download the latest apps as well as Movies and Music.
What we think
The Sony Xperia XA2 Ultra is an ideal phone for those who want a premium experience in a cheaper phone without getting something too bottom of the barrel. Users will enjoy the stunning 6-inch screen and amazing camera system as well as the long-lasting battery.
Sony Xperia XA2 Ultra Specification
Display Size: 6.0"
Display Resolution: 1920 x 1080
Display Type: IPS
Primary Camera Flash: LED
Primary Camera Resolution: 5488 x 4112
Primary Camera Megapixels: 23
Secondary Camera Megapixels: 16
Memory Card Slot: MicroSD up to 256GB
2G Connectivity: GSM 850/900/1800/1900
3G Connectivity: HSDPA 850/900/1900/2100
4G Connectivity: LTE 700/800/850/900/1700/1800/1900/2100/2600
5G Connectivity:
Bluetooth: 5.0 with A2DP, LE, apt-X
GPS: A-GPS and GLONASS
Wi-Fi: 802.11 a/b/g/n
Processor: 2.2 GHz Quad-core & 1.8 GHz Quad-core
Chipset: Qualcomm Snapdragon 630
Talk Time:
Weight (grams): 221
Dimensions: 163 x 80 x 9.5 mm
Battery Type: Non-removable
IP Rating:
Sim Type: Nano SIM
Operating System: Android
Compare Sony Xperia XA2 Ultra packages
Get in touch
For offline comparisons or other support, contact us at:
Why compare with Mobile Phones?
Compare phones and tablets and get accurate, unbiased results
Easy filtering so you can see a range of ideal plans and tariffs
Find offers on pay monthly handsets and SIM Only
In-depth reviews of the latest smartphones and tablets
Start searching now to see all the latest deals and offers.