Sony Xperia XZ1 Compact
Powerful hardware, an unexpectedly vibrant display and solid battery life all combine to make the Sony Xperia XZ1 Compact a solid choice for anyone looking for a smaller Android smartphone. Read more
Free from £0
OS Android
Screen size 4.6"
Camera 19.2 megapixels

Find your perfect Xperia XZ1 Compact deal:
Select a package
Filter deals
Oh no! No deals? You probably chose options that we can't find any deals for, sorry!
Take a look at the things you clicked on again and try to change some options, or start fresh!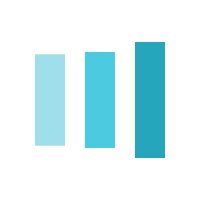 Load more deals
If you buy a product through our website we sometimes earn commission. You can find out more on our About page.
We always aim to provide accurate information but if there's anything we've missed then please get in touch and let us know.
We aim to display as many tariffs available on the market as possible, depending on the data available to Mobile Phones. Legacy tariffs are excluded as well as some more granular tariff information such as international out of bundle rates.
We aim to display as many existing customer tariffs as possible, depending on the data available to Mobile Phones. Existing customers should check with their current provider for additional customer tariffs.
We aim to display as many promotional extras with tariffs as possible, depending on the data available to Mobile Phones. Some promotional extras may not be displayed.
Many discounts and promotions on Mobile Phones will be included in the tariff pricing structure. Automatic cashback is included in the average monthly cost, first-year cost and total contract cost calculations. Some promotions such as gift cards and redemption cashback will need to be claimed by the customer after the tariff is purchased, therefore, we do not include these in our pricing structures. The tariff supplier will be able to give full details of how these promotional extras should be claimed.
Tariffs featuring 'unlimited' allowances may be subject to traffic management or fair usage policies. Please see our guide for more information on how this works.
SIM only deals are limited to 30 day or longer, excluding shorter plans and 'Pay as you go' tariffs.
All prices shown are inclusive of VAT.
Prices shown are based on the assumption a user will not exceed their inclusive allowance. Costs for additional out-of-allowance usage are provided for information only.
If you choose to pay via a method other than direct debit or you would like itemised or paper billing, you may incur additional charges to those displayed on Mobile Phones.
A supplier may increase the price during your contract, but if this is excessive you should be able to exit without penalty. Ofcom has more information on how to complain about your provider and comparative information on complaints handling.
Last updated on the 26th of October at 10:12am with 188,707 deals.
Our Sony Xperia XZ1 Compact Review
The smaller version of Sony's Xperia XZ1 Compact is an excellent alternative to the iPhone SE with formidable hardware, a surprisingly vibrant display and impressive battery life.
While its overall design could admittedly be improved and it's annoying that the camera can be a bit temperamental in darker conditions, if you're willing to look past these small discrepancies you'll find an excellent compact smartphone.
Contract, PAYG or SIM Only?
You can buy the Xperia XZ1 Compact from Sony's official online store for £499 which places it at the pricier end of the mid-range smartphone spectrum.
As such, we strongly advise anyone thinking of buying one to opt for a pay monthly contract. Although you might be sacrificing the flexibility of a SIM Only deal, there's a countless range of different contracts available so, providing you do a little bit of shopping around, you're sure to find one with enough minutes, texts and data to perfectly suite your needs.
Display
It might be quite a bit smaller than average, but the XZ1 Compact's 4.6-inch display still manages to pack a fair punch.
Although no HDR support and a 720p HD resolution might not sound particularly impressive, at this size they both work really well as the smaller pixel density is able to comfortably fill the screen and make everything look pleasingly crisp and clean.
Sony has decided to go with an LCD panel over an AMOLED one and the device is definitely no worse for it with brilliantly rich, vibrant colours and excellent viewing angles which mean you'll never struggle to see the screen even if you're stood in direct sunlight.
Some reviewers have stated they've had difficulty typing on the XZ1 Compact's small display and while it can be a little tricky at first if you're downsizing from a larger model, it's something you'll quickly get used to.
Camera
Both the XZ1 Compact's 19MP rear camera and 8MP front camera are pretty solid for a mid-range smartphone and, providing you're sat in a reasonably well-lit room or out in daylight, capable of capturing some absolutely stunning shots.

In these conditions, the f/2.0 aperture lens is able to let in plenty of light so images will appear nicely crisp and full of the desired finer details. The saturation and contrast levels are high with this device so everything always looks lovely and colourful with warm, vivid hues.
Sony's autofocus is nothing short of fantastic, incredibly speedy and responsive with a clever Predictive Camera feature which works to eliminate motion-blur on even the quickest moving subjects by capturing three images before you press down on the shutter.
In darker conditions however, the XZ1 Compact's rear camera begins to struggle a bit. It's not able to let in enough light so images can appear fairly grainy and with a little bit of noise.
The 8MP front camera is great for taking selfies and offers the attractive super-wide mode which allows you to fit larger groups easily in shot.
A surprisingly highlight of the XZ1 Compact's camera is its ability to shoot super slow-motion video at a very impressive 960fps which is actually better than anything offered by even Samsung or Apple.
Design
At a time where many of the world's major smartphone manufacturers are focusing on creating phablets, the XZ1 Compact feels refreshingly small.
It's just 129mm x 65 mmm and weighs 140g, compared to the standard 156g Xperia XZ1 model at 148mm x 73mm, so you can easily fit it in your pocket and comfortably use it one-handed.
Sony have constructed the XZ1 Compact's unibody from a very sturdy yet lightweight glass fibre woven plastic composite and given it softly rounded sides, strikingly sharp-edged corners and a pleasingly smooth matte finish for a more high-end feel.
This whole effect is let down slightly by the dated, chunky bezels at the top and bottom of the screen which could've been shrunk down to a sleeker size to accommodate a bigger screen.
All of the buttons and ports are positioned in exactly the same place as they were on its predecessor with a responsive fingerprint scanner located within the left sitting power button and 3.5mm headphone jack at the bottom of the device.
Although the XZ1 Compact sadly isn't waterproof, an IP65/68 rating means it'll happily survive an accidental drop in the sink.
Performance
Sony have managed to pack some seriously impressive hardware into the XZ1 Compact with a powerful Qualcomm Snapdragon 835 chip and a staggering 4GB of RAM, the same as last year's brilliant Google Pixel 2 and Galaxy Note 8.
As you'd expect, performance is absolutely flawless. Load times are effectively instantaneous and everything from scrolling through data-heavy webpages to playing very graphically-intensive games and switching between different apps is lightning-fast and feels wonderfully slick.
The smaller, lower-resolution display and effective efficiency of the Snapdragon 835 chip combine to make the XZ1 Compact's battery life as equally as excellent. After a day of general use, so engaging a lot with social media, sending countless messages and streaming quite a bit of music, you should easily have around 30% to spare.
Features & OS
Sony has put their own spin on the celebrated Android Oreo for the XZ1 Compact which, aside from a few small cosmetic changes like the rearrangement of the settings menu to make it less intimidating, is practically identical to the smooth and nicely intuitive stock Android experience.
The device also arrives with a number of pre-installed apps which are interestingly a mix between Sony's own, Google's own and popular third-party ones like Facebook and YouTube.
Annoyingly, you can't actually delete any of these but you can at least silence any incoming notifications and it's very likely you'll get a fair bit of use out of Facebook, YouTube and a couple of the Google Play ones.
32GB of internal storage combined with a microSD card slot that's able to support up to a colossal 256GB mean you should pretty much never be short of space.
Two of Android Oreo's best features are the much-improved shortcut system where by holding down an icon you're able to more quickly carry out certain tasks and picture-in-picture which allows you to minimize a page into a smaller window so you can multi-task.
What we think
If you're in the market for a smaller Android smartphone, the Sony Xperia XZ1 Compact is definitely a device you should consider.
The Android OS is always a joy to use, a seriously impressive set of hardware means it can handle absolutely anything you throw at it, battery life is frankly incredible and despite its display's average sounding specs, here the 720p resolution looks pretty stunning.
Sony Xperia XZ1 Compact Specification
Display Size: 4.6"
Display Resolution: 1280 x 720
Display Type: IPS
Primary Camera Flash: LED
Primary Camera Resolution: 5057 x 3796
Primary Camera Megapixels: 19.2
Secondary Camera Megapixels: 8
Memory Card Slot: MicroSD up to 256GB
2G Connectivity: GSM 850/900/1800/1900
3G Connectivity: HSDPA 850/900/1700/1900/2100
4G Connectivity: LTE 700/800/850/900/1700/1800/1900/2100/2300/2500/2600
5G Connectivity:
Bluetooth: 5.0 with A2DP, LE, apt-X
GPS: A-GPS, GLONASS and Beidou
Wi-Fi: 802.11 a/b/g/n/ac
Processor: 2.45 GHz Quad-core & 1.9 GHz Quad-core
Chipset: Qualcomm Snapdragon 835
Talk Time:
Weight (grams): 140
Dimensions: 129 x 65 x 9.3 mm
Battery Type: Non-removable
IP Rating: IP65/68 - Dust and water proof up to 1.5 meters for 30 minutes
Sim Type: Nano SIM
Operating System: Android
Compare Sony Xperia XZ1 Compact packages
Get in touch
For offline comparisons or other support, contact us at:
Why compare with Mobile Phones?
Compare phones and tablets and get accurate, unbiased results
Easy filtering so you can see a range of ideal plans and tariffs
Find offers on pay monthly handsets and SIM Only
In-depth reviews of the latest smartphones and tablets
Start searching now to see all the latest deals and offers.