Sony Xperia M4 Aqua
The Sony Xperia M4 Aqua is an affordable mid-range smartphone, which is water resistant and sports a 5-inch 720p display, as well as a dependable 13MP camera. Read more
Free from £0
OS Android
Phone size 72.6 x 145.5 x 7.3 mm
Camera 13 megapixels

Find your perfect Xperia M4 Aqua deal:
Select a package
Filter deals
Oh no! No deals? You probably chose options that we can't find any deals for, sorry!
Take a look at the things you clicked on again and try to change some options, or start fresh!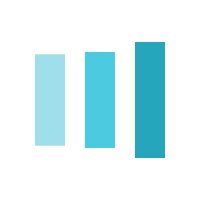 Load more deals
If you buy a product through our website we sometimes earn commission. You can find out more on our About page.
We always aim to provide accurate information but if there's anything we've missed then please get in touch and let us know.
We aim to display as many tariffs available on the market as possible, depending on the data available to Mobile Phones. Legacy tariffs are excluded as well as some more granular tariff information such as international out of bundle rates.
We aim to display as many existing customer tariffs as possible, depending on the data available to Mobile Phones. Existing customers should check with their current provider for additional customer tariffs.
We aim to display as many promotional extras with tariffs as possible, depending on the data available to Mobile Phones. Some promotional extras may not be displayed.
Many discounts and promotions on Mobile Phones will be included in the tariff pricing structure. Automatic cashback is included in the average monthly cost, first-year cost and total contract cost calculations. Some promotions such as gift cards and redemption cashback will need to be claimed by the customer after the tariff is purchased, therefore, we do not include these in our pricing structures. The tariff supplier will be able to give full details of how these promotional extras should be claimed.
Tariffs featuring 'unlimited' allowances may be subject to traffic management or fair usage policies. Please see our guide for more information on how this works.
SIM only deals are limited to 30 day or longer, excluding shorter plans and 'Pay as you go' tariffs.
All prices shown are inclusive of VAT.
Prices shown are based on the assumption a user will not exceed their inclusive allowance. Costs for additional out-of-allowance usage are provided for information only.
If you choose to pay via a method other than direct debit or you would like itemised or paper billing, you may incur additional charges to those displayed on Mobile Phones.
A supplier may increase the price during your contract, but if this is excessive you should be able to exit without penalty. Ofcom has more information on how to complain about your provider and comparative information on complaints handling.
Last updated on the 13th of June at 10:09pm with 231,911 deals.
Our Sony Xperia M4 Aqua Review
Who would like this phone?
Those who prefer to play Angry Birds in the rain, or enjoy a text and a chat in the bath, would certainly be keen on this phone. It is fully water resistant, and the charging port is uncovered so there are no annoying flaps with which to contend.
The Sony Xperia M4 Aqua is one of those phones that offers up a solid effort in most areas, without massively impressing, except for its water resistance, which is not a common feature you'll find at this price point.
Top-end, mid-range or budget?
This is every inch a mid-range smartphone, from the display and design, through to the camera and battery life. The price reflects this, and there's no doubt it's good value for money, but just don't expect anything more than a decent phone that can get wet.
What are the main features?
Design
The phone sports a familiar rectangular shape that is now synonymous with Sony Xperia models, and the micro SD and SIM card slots are hidden for the sake of tidiness. Its build is very similar to the Xperia Z3, and generally offers a premium feel. It's 7.3mm thick, and weighs 126g, so it's pretty light and comfortable to hold, but it's still has that sturdiness you want from a well built smartphone.
Display
With the Xperia M4 Aqua you get a 5-inch IPS display which delivers 720p HD resolution. Contrast is good, with the freedom do alter white balance, and it's bright enough to combat glare in the day. It's crisp and clear, without having the same kind of vivid brilliance of a top-end smartphone.
Camera
The 13-megapixel rear camera is more than good enough for the price, and there are some nice features implemented too.
You can get nicely lit photos in low light, and the only minor complaint is the lengthy lens lock delay before focus and shot, and it's something that can be obviously annoying when you really need a quick response.
The 5-megapixel front-facing camera is also pretty good, but suffers more in low light.
What's it like for games and apps?
The phone runs on a 64-bit Snapdragon 615 processor, ably supported by 2GB of RAM, and this has proved great for apps and games. The performance overall feels slick, with very little lag, and there's no issue with jumping between tasks.
Pay monthly or pay as you go?
Pay monthly
There are plenty of deals offering this phone for free upfront and at around £10-£15 monthly. A lot of providers are offering it, and you'll find tariffs which have plenty of inclusive minutes and texts, alongside a few hundred MB of data. There are deals with over 1GB of data, but they are less common as the phone is not really one automatically associated with heavy mobile web usage.
Pay as you go
As of 2016, you can get this phone for around £100-£125 upfront, which is about half the price it was upon release. This makes it a great value choice for PAYG enthusiasts, or those looking to get something low-cost, reliable and mid-range for a SIM plan.
What's the battery life like?
You'll get a day out of it, although if you hold back then a day and a half could be possible. Get stuck into the manufacturer's power-saving options and you'll see effective results, but if you were constantly streaming video then the phone lasts a bang-on-average 5 or so hours.
What do we think of this phone?
It's the kind of phone that makes for a decent choice on either PAYG or pay monthly, due to its good performance alongside a low price.
It sports the standard Xperia design, which is easy on the eye, and features genuine water resistance, which is not a common feature on something you can get at this price. It's a solid yet mostly unremarkable choice, and good value for money.
Sony Xperia M4 Aqua Specification
Display Size:
Display Resolution:
Display Type:
Primary Camera Flash:
Primary Camera Resolution:
Primary Camera Megapixels: 13
Secondary Camera Megapixels:
Memory Card Slot:
2G Connectivity: GSM
3G Connectivity: HSDPA
4G Connectivity: LTE
5G Connectivity:
Bluetooth:
GPS:
Wi-Fi:
Processor:
Chipset:
Talk Time: Up to 13 hours
Weight (grams):
Dimensions: 72.6 x 145.5 x 7.3 mm
Battery Type:
IP Rating:
Sim Type:
Operating System: Android
Compare Sony Xperia M4 Aqua packages
Get in touch
For offline comparisons or other support, contact us at:
Why compare with Mobile Phones?
Compare phones and tablets and get accurate, unbiased results
Easy filtering so you can see a range of ideal plans and tariffs
Find offers on pay monthly handsets and SIM Only
In-depth reviews of the latest smartphones and tablets
Start searching now to see all the latest deals and offers.