Sony Xperia Z5 Premium
Sony's recent mobile phones and smartphones have been excellent and the superb Sony Xperia Z5 Premium is no different. Could the world's first 4K smartphone be perfect for you? Read more
Free from £0
OS Android
Screen size 5.5"
Camera 23 megapixels

Find your perfect Xperia Z5 Premium deal:
Select a package
Filter deals
Oh no! No deals? You probably chose options that we can't find any deals for, sorry!
Take a look at the things you clicked on again and try to change some options, or start fresh!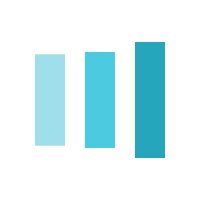 Load more deals
If you buy a product through our website we sometimes earn commission. You can find out more on our About page.
We always aim to provide accurate information but if there's anything we've missed then please get in touch and let us know.
We aim to display as many tariffs available on the market as possible, depending on the data available to Mobile Phones. Legacy tariffs are excluded as well as some more granular tariff information such as international out of bundle rates.
We aim to display as many existing customer tariffs as possible, depending on the data available to Mobile Phones. Existing customers should check with their current provider for additional customer tariffs.
We aim to display as many promotional extras with tariffs as possible, depending on the data available to Mobile Phones. Some promotional extras may not be displayed.
Many discounts and promotions on Mobile Phones will be included in the tariff pricing structure. Automatic cashback is included in the average monthly cost, first-year cost and total contract cost calculations. Some promotions such as gift cards and redemption cashback will need to be claimed by the customer after the tariff is purchased, therefore, we do not include these in our pricing structures. The tariff supplier will be able to give full details of how these promotional extras should be claimed.
Tariffs featuring 'unlimited' allowances may be subject to traffic management or fair usage policies. Please see our guide for more information on how this works.
SIM only deals are limited to 30 day or longer, excluding shorter plans and 'Pay as you go' tariffs.
All prices shown are inclusive of VAT.
Prices shown are based on the assumption a user will not exceed their inclusive allowance. Costs for additional out-of-allowance usage are provided for information only.
If you choose to pay via a method other than direct debit or you would like itemised or paper billing, you may incur additional charges to those displayed on Mobile Phones.
A supplier may increase the price during your contract, but if this is excessive you should be able to exit without penalty. Ofcom has more information on how to complain about your provider and comparative information on complaints handling.
Last updated on the 18th of June at 8:13pm with 226,184 deals.
Our Sony Xperia Z5 Premium Review
Sony has had mixed fortunes of late. The Japanese technological powerhouse has had some monster hits, like the PlayStation 4, but it's also suffered some setbacks in its TV and mobile divisions. Its recent mobile phones and smartphones have generally been excellent, but they haven't brought in the type of sales numbers that thrill chief executives, which is something that the Xperia Z5 Premium could change.
What is the screen like on the Sony Xperia Z5 Premium?
If there is one thing that really stands out about the Sony Xperia Z5 Premium, it's the screen. It's a 5.2-inch Full HD display that has scratch resistant glass and a frankly insane pixel density number. The Z5 Premium has a pixel density of 806 pixels per inch. This smashes the iPhone 6S and the Galaxy S6. It's unsurprising that the screen on the Z5 Premium is a blockbuster, as it's the world's first 4K smartphone.
The quality of the screen is utterly fantastic. Video looks crystal clear and utterly beautiful, so this is really a perfect phone for those of us who love consuming media on the move.
The only downside to such a stunning, bright display is the power it uses. Powering a 4K display isn't easy, so if you're watching a lot of 4K content then be prepared to take a charger out and about with you.
What is the camera like on the Sony Xperia Z5 Premium?
Aside from the screen, the other feature that Sony has smashed out of the park on the Xperia Z5 Premium is the camera. Sony have been putting top end cameras in their Xperia Z series phones for quite some time and the Z5 Premium is no exception. The Z5 Premium has a 23 megapixel camera with an LED flash and the usual roster of features that most people never use when taking pictures on their smartphone. While it can't stand up to a DSLR, the camera is very, very impressive.

Looking at our shots on the glorious screen was a real highlight for us, even though it has to be said that we aren't pro-photographer types! If you're the sort of person who is active on instagram and loves sharing your snaps, the Z5 Premium can definitely help you capture great images on the move. As you would expect, the Z5 Premium can also shoot 4K video, so if you find yourself short of 4K content to watch you can shoot your own!
The Z5 Premium also features a front facing 5.1 Megapixel camera for selfies, if you like that sort of thing, and for video calling. It's pretty capable and does the job well.
What is the battery life like on the Xperia Z5 Premium?
The problem with having such a superb display is that these things come at a cost and that cost has to be paid in battery life. Most high end smartphones now have full HD displays and even they struggle at times. But as the Z5 Premium has a 4K, 5.5 inch display to power it does four times the amount of work as a standard 1080p smartphone. So this means every time you flick the phone on to check the time, you are burning serious juice.
If you avoid any activity that might need the screen, you can get some good mileage out of the Xperia Z5 premium. But the second you need to power that display, the battery kicks into overdrive. So if you are the sort of person that likes watching TV on your phone while you're on the train, you'd better get used to carrying a charger around with you.
Is the Z5 Premium good for media, like games, movies and music?
The Sony Xperia Z5 Premium comes with 32GB of onboard internal storage as standard. It has microSD support which is upgradeable to a whopping 200GB. Which you'll need if you're shooting a lot of 4K video and downloading 4K content.
A microSD card is definitely needed for this phone, so if you don't have one then you should pick one up and put it in the phone straight away. 32GB doesn't last too long these days, especially when you see that the OS takes up 10GB on it's own!
In terms of music you've got out of the box access to Google Play Music and to Sony's own music store via Sony's Music app. The speakers on the Z5 Premium aren't too great compared to some other high end handsets, which is something to bear in mind if you like playing your music loudly!
As you'd expect from a 4K handset, movies and TV are where the Z5 Premium shines. Or it would if you could actually find any 4K content to play on it! There are a few 4K demo videos you can use to show off the handset, but if you don't have a Netflix subscription your content options are quite limited. You do however have access to Playstation Video and Google Play and there is plenty of 1080p HD content on both stores to keep you entertained.
On the quiet, the Z5 Premium is quite a gaming powerhouse. Obviously it helps that it has Quad-core processors and 3GB of RAM! Graphically intense games run without any stutter or judder, which shows that that Z5 Premium can handle most games on the market at the time of writing.
But what surprised us is that the Z5 Premium os compatible with PS4 Remote Play. This means that if you have a PS4 you can enjoy your games on the move, provided you've got access to a decent internet connection. Imagine playing Fallout 4 on your lunch break? As you can now pair your PS4 controller to a Z5 Premium you don't even have to put up with a diminished experience. Sony sell something that's called 'Game Control Mount GCM10' that will attach your Z5 to your controller, which is a must if you plan on using the feature.
What do we think of the Xperia Z5 Premium?
Obviously the Sony Xperia Z5 Premium is a technical powerhouse. It's the first 4K mobile phone and while 4K content might be thin on the ground right now; that will change very soon. However we do have a feeling that perhaps the tech on the Z5 Premium is a bit too much, too soon due to it's drastic impact on battery life. This will really annoy some users and it should definitely be something to consider if you're thinking about picking the Z5 Premium up.
But if you have the money and love cutting edge tech, there aren't many phones more cutting edge that the Xperia Z5 Premium. Aside from the screen, the phone is a marvel. It's great for games, media and apps and it's well designed and constructed. If you ignore the battery life, it's one of the best phones around.
Sony Xperia Z5 Premium Specification
Display Size: 5.5"
Display Resolution: 3840 x 2160
Display Type: IPS
Primary Camera Flash: LED
Primary Camera Resolution: 5520 x 4140
Primary Camera Megapixels: 23
Secondary Camera Megapixels: 51
Memory Card Slot: MicroSD up to 200GB
2G Connectivity: GSM
3G Connectivity: HSDPA
4G Connectivity: LTE
5G Connectivity:
Bluetooth: 4.1 with apt-X
GPS: A-GPS, GLONASS and Beidou
Wi-Fi: 802.11 a/b/g/n/ac
Processor: 1.5 GHz Quad-core & 2 GHz Quad-core
Chipset: Qualcomm Snapdragon 810
Talk Time: Up to 19 hours
Weight (grams): 180
Dimensions: 154.4 x 75.8 x 7.8 mm
Battery Type: Non-removable
IP Rating: IP68 - Dust and water resistant over 1.5 meter and 30 minutes
Sim Type: Nano SIM
Operating System: Android
Compare Sony Xperia Z5 Premium packages
Get in touch
For offline comparisons or other support, contact us at:
Why compare with Mobile Phones?
Compare phones and tablets and get accurate, unbiased results
Easy filtering so you can see a range of ideal plans and tariffs
Find offers on pay monthly handsets and SIM Only
In-depth reviews of the latest smartphones and tablets
Start searching now to see all the latest deals and offers.