Sony Xperia Z5
The Sony Xperia Z5 sports a sleek, attractive design, and is packed with impressive features like the excellent fingerprint scanner, whilst boasting great battery life too. Read more
Free from £0
OS Android
Screen size 5.2"
Camera 23 megapixels

Find your perfect Xperia Z5 deal:
Select a package
Filter deals
Oh no! No deals? You probably chose options that we can't find any deals for, sorry!
Take a look at the things you clicked on again and try to change some options, or start fresh!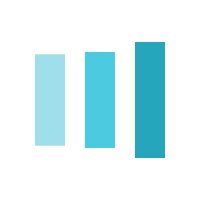 Load more deals
If you buy a product through our website we sometimes earn commission. You can find out more on our About page.
We always aim to provide accurate information but if there's anything we've missed then please get in touch and let us know.
We aim to display as many tariffs available on the market as possible, depending on the data available to Mobile Phones. Legacy tariffs are excluded as well as some more granular tariff information such as international out of bundle rates.
We aim to display as many existing customer tariffs as possible, depending on the data available to Mobile Phones. Existing customers should check with their current provider for additional customer tariffs.
We aim to display as many promotional extras with tariffs as possible, depending on the data available to Mobile Phones. Some promotional extras may not be displayed.
Many discounts and promotions on Mobile Phones will be included in the tariff pricing structure. Automatic cashback is included in the average monthly cost, first-year cost and total contract cost calculations. Some promotions such as gift cards and redemption cashback will need to be claimed by the customer after the tariff is purchased, therefore, we do not include these in our pricing structures. The tariff supplier will be able to give full details of how these promotional extras should be claimed.
Tariffs featuring 'unlimited' allowances may be subject to traffic management or fair usage policies. Please see our guide for more information on how this works.
SIM only deals are limited to 30 day or longer, excluding shorter plans and 'Pay as you go' tariffs.
All prices shown are inclusive of VAT.
Prices shown are based on the assumption a user will not exceed their inclusive allowance. Costs for additional out-of-allowance usage are provided for information only.
If you choose to pay via a method other than direct debit or you would like itemised or paper billing, you may incur additional charges to those displayed on Mobile Phones.
A supplier may increase the price during your contract, but if this is excessive you should be able to exit without penalty. Ofcom has more information on how to complain about your provider and comparative information on complaints handling.
Last updated on the 14th of June at 12:09am with 231,911 deals.
Our Sony Xperia Z5 Review
With the Z3+ generally going down as a misstep for Sony, hopes were higher for its latest flagship, the Xperia Z5. There's plenty in the way of smart of features, and it looks great, but is it value for money? We take an intrusive peek into what this phone has to offer.
Pay monthly or PAYG?
As a flagship, the Sony Xperia Z5 is certainly a phone you'll want on contract, and it makes it a lot more affordable. Buying the phone outright could set you back £400-500+, and then a pay as you go plan simply isn't worth it. If you do buy outright then you should take a SIM Only plan packed with data, so you can make the most out of the phone.
In terms of contract, you are looking at around £30 a month for a limited data plan, with the phone free of charge, so it's a great way to get something genuinely high-end without forking out three figures.
You won't be short of plans, so compare Xperia Z5 deals to find the best on the market right now, and you can get unlimited data with some networks, but expect a price above £40 a month.
Display
The Z5 sports a crisp, vivid 5.2-inch Full HD Triluminos display, so that's 1920x1080, and it looks stunning. Granted, the Z5 Premium offers 4K (2160 x 3840), but it's hard to make the argument for 4K being anything other than indulgent when the Full HD offering here strokes the eyeballs so lovingly.
The glass is scratch-resistant, with an oleophobic coating protecting it from the dangers of greasy filth and general damage.
Overall it's an excellent screen, with strong viewing angles, impressive brightness and a size that's spot-on for the phone.
Camera
After sticking with the same snapper for an unfeasibly long time, Sony has finally moved on and delivered something new for the Z5.
The 23-megapixel camera tracks moving objects, and works superbly in different lighting. The autofocus is a particular highlight, working within 0.03 seconds, which is basically ridiculous and will serve you well when you're trying to take photos whilst cartwheeling down a mountain.
In truth it still, understandably, struggles if you were jerking the phone around like crazy, but with the odd flinch and flail it copes extraordinarily well.
The rear camera also records in 4K, although the screen doesn't support this so make of that what you will. Other frame rate options are available, with some nice features like face detection.
It's an excellent camera and a serious step forward for the Xperia range.
Design
There can be little arguing that, upon release, it is Sony's best-looking smartphone; the sleek design combines metal and glass, with nicely curved edges and a comfortable feel in the palm. The matt finish gives it a distinctive quality, separating it from predecessors, and it's delightfully smudge-resistant.
The volume rocker has moved below the power button, which makes it easier for single-handed usage, and the Z5 maintains the water-resistant feature of the Z3+ and M4 Aqua, but the charging port no longer hides under a flap.
Everything is tidy, slick and easy on the eye, with both the practical and the visual taken into account to great effect.
Performance
The Sony Xperia Z5 is powered by a Snapdragon 810 processor, and whilst the occasional pause is noticeable, it maintains the fluid feel you expect from a top-end smartphone.
Sony has said that the Z5 is more efficient, so the smaller 2900mAh battery does not result in a change in battery performance. Our rigorous testing gave us a day and a half between charging, and you can get hours of constant streaming before it's lights out.
What's it like for social media?
Social media integrates with the phone very well, and you can easily upload photos or web pages. It moves between tasks easily, so you'll find navigating between social media apps and files on your phone to be both smooth and fast.
What's it like for games and apps?
After trying a few games we found that performance was excellent, with only the most minor traces of lag. Games also look great on the Full HD screen, with plenty of rich colours without it being overbearing.
There is a massive range of apps available on Google Play, and plenty of free ones. The Z5 impressed as it handled different apps at the same time with no trouble, and adapted well to different levels of usage.
What we think
There's little to gripe about here, with Sony delivering an excellent smartphone that has a beautifully crisp screen, slick performance and great features. You can get some very competitive prices against other top-end smartphones, with most networks offering the phone free or at a greatly reduced upfront cost. It would be worth considering the Z5 Premium, however, should you prefer the indulgent quality of a 4K screen.
Sony Xperia Z5 Specification
Display Size: 5.2"
Display Resolution: 1920 x 1080
Display Type: IPS
Primary Camera Flash: LED
Primary Camera Resolution: 5520 x 4140
Primary Camera Megapixels: 23
Secondary Camera Megapixels: 51
Memory Card Slot: MicroSD up to 200GB
2G Connectivity: GSM 850/900/1800/1900
3G Connectivity: HSDPA
4G Connectivity: LTE
5G Connectivity:
Bluetooth: 4.1 with apt-X
GPS: A-GPS, GLONASS and Beidou
Wi-Fi: 802.11 a/b/g/n/ac
Processor: 1.5 GHz Quad-core
Chipset: Qualcomm Snapdragon 810
Talk Time: Up to 17 hours
Weight (grams): 154
Dimensions: 146 x 72 x 7.3 mm
Battery Type: Non-removable
IP Rating: IP68 - Dust and water resistant over 1.5 meter and 30 minutes
Sim Type: Nano SIM
Operating System: Android
Compare Sony Xperia Z5 packages
Get in touch
For offline comparisons or other support, contact us at:
Why compare with Mobile Phones?
Compare phones and tablets and get accurate, unbiased results
Easy filtering so you can see a range of ideal plans and tariffs
Find offers on pay monthly handsets and SIM Only
In-depth reviews of the latest smartphones and tablets
Start searching now to see all the latest deals and offers.