Show phone filters
Select a phone: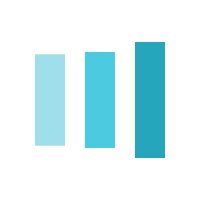 Load more phones
Best deals
EE

Pop 4 Black

Unlimited minutes
Unlimited texts
500 MB internet
No upfront cost
24 month contract

Only £15.00 a month on EE

See deal
Alcatel One Touch
Alcatel One Touch is a subsidiary of TCL Communication, designing smartphones aimed at those looking for mid-range and low-cost devices. The aim is to manufacture and market products which maintain the look and feel of higher-end releases, but the focus on affordability makes Alcatel One Touch an appealing alternative choice to the mainstream.
One Touch range
There One Touch range has previously included budget phones with physical keys, but the manufacturer has switched to touchscreen devices, now that they are dominating the market. A wide selection is available through various UK networks, along with tablets which are also designed to keep the cost down.
TCL Communication
The Alcatel One Touch brand is operated by TCL Communication, which is part of one of the world's largest electronics companies in the world, TCL Corporation. TCL and Alcatel-Lucent originally joined together in 2004 to create a new name in the mobile phone manufacturing industry.
Subscribe
Sign up to our newsletter for the latest deals
Why compare with Mobile Phones?
Compare phones and tablets and get accurate, unbiased results
Easy filtering so you can see a range of ideal plans and tariffs
Find offers on pay monthly, pay as you go and SIM Only
In-depth reviews of the latest smartphones and tablets
Start searching now to see all the latest deals and offers.