Show phone filters
Select a phone: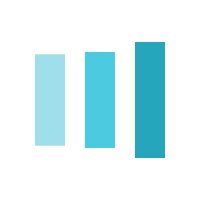 Load more phones
HTC - smartphones and tablets
HTC provides smartphones that follow a 'homebrew' design philosophy, allowing for maximum customisation thanks to Android but rivalling the iPhone in sleek, cutting-edge aesthetics.
HTC history
Founded in 1997, HTC is a British manufacturer of smartphone devices that has paved the way for the industry in a number of different ways. Credited for creating both the first Android and Windows smartphones, HTC has crept up to become one of the premier brands in the market as well as UK.
A modern alternative
With so many options available when choosing a smartphone, it can be hard to balance usability with an open platform that isn't too expensive. HTC represents all of this, allowing users to choose an Android smartphone without feeling like they're missing out on the "gotta have it" nature of something like an iPhone or Samsung Galaxy. Despite being a newer company compared to its competitors, HTC phones represent a true alternative to other brands.
Stylish Android OS
HTC's brushed aluminium look creates a simple but aesthetically pleasing design. The design ethos of the company means that its phones look professional enough to be used for anything you can think of but stylish enough to make you want to show off. HTC phones are generally devoid of bright colours, opting instead of tinted silvers, greys and blacks. The metal feel of the phones also ensures that they feel good to hold and use, as well as screaming quality.
Fully adaptable
Despite having the highly polished look of an iPhone, the Android architecture of HTC means you can change your phone to suit your style of use. This means loading the phone with pictures and videos without running out of room by using an SD card. You'll even be able to customise aspects such as the home screen and font due to the openness of the Android architecture.
HTC deals on Mobile-Phones.co.uk
You can compare a range of HTC smartphones on Mobile-Phones.co.uk. We check for the latest deals, and give you a range of tariffs available across different UK networks. You could also purchase an HTC phone outright and choose either SIM Only or Pay As You Go for a great value deal packed with calls, texts and data.
Subscribe
Sign up to our newsletter for the latest deals
Why compare with Mobile Phones?
Compare phones and tablets and get accurate, unbiased results
Easy filtering so you can see a range of ideal plans and tariffs
Find offers on pay monthly, pay as you go and SIM Only
In-depth reviews of the latest smartphones and tablets
Start searching now to see all the latest deals and offers.