Show phone filters
Select a phone: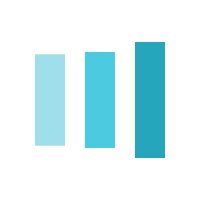 Load more phones
Best deals
iD

P10 32GB Blue

600 minutes
5000 texts
500 MB internet
No upfront cost
24 month contract

Only £27.99 a month on iD

See deal

EE

P10 Lite 32GB Black

Unlimited minutes
Unlimited texts
1 GB internet
No upfront cost
24 month contract

Only £17.99 a month on EE

See deal
Huawei
Huawei was founded in 1987, and is now a global telecoms and networking company providing both equipment and services. Based in China, Huawei has steadily built itself up to be a leading name in the industry, and its smartphone range has provided an alternative to the high-profile releases.
After focusing mainly on providing white label products, Huawei started looking at producing top-end smartphones and mobiles, and the Nexus 6P was released as Google's flagship phablet in 2015.
White label products
As smartphones gained significant popularity, Huawei became an increasingly popular choice for networks to use when they wanted to release a branded device. Huawei's reputation for building reliable and cost-effective hardware contributed to this, and while it would often release a phone under its own name, the same model could also be found as a low-cost option available direct from a network.
Huawei smartphones & tablets
The current selection of smartphones and tablets from Huawei is impressive, with high-end features packed into good-looking devices, and the step up in design is significant. Huawei has emerged as a big player in the industry, evolving from a leading choice for white label products, and the latest releases still represent good value through competitive pricing, which has always been one of the company's key attributes.
Subscribe
Sign up to our newsletter for the latest deals
Why compare with Mobile Phones?
Compare phones and tablets and get accurate, unbiased results
Easy filtering so you can see a range of ideal plans and tariffs
Find offers on pay monthly, pay as you go and SIM Only
In-depth reviews of the latest smartphones and tablets
Start searching now to see all the latest deals and offers.