Show phone filters
Select a phone: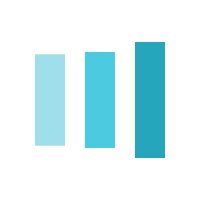 Load more phones
LG Electronics
Part of the LG Group, LG Electronics is a South Korean manufacturer serving a global customer base. It is consistently one of the largest manufacturers of TVs in the world, and has also become a major figure in the smartphone and tablet industry, releasing a number of top-end smartphones which comprise the LG G series.
LG smartphones
LG first tackled the smartphone industry in 2012 with the Optimus G, followed by the Optimus G Pro phablet. The 2013 release of the G2 showed that LG could build a truly top-end smartphone that could stand up against the biggest releases from Sony, Samsung and Apple, as it boasted an exceptional True HD display alongside impressive performance, powered by a quad-core processor.
It received widespread acclaim, and LG has built on this foundation to remain competitive. The LG G series has continued to enjoy success, with the LG G4 release in 2015 also seeing a number of positive reviews.
LG tablets
LG has been less active in the tablet market, incrementally releasing upgrades on the LG G Pad series. They are seen by many as a direct competitor to Samsung's popular Galaxy Tab range, with both running on Android.
LG has ensured that the tablets have plenty to offer, and the G Pads have historically been competitively priced, making them a more appealing prospect than some of the tablets released to greater fanfare.
LG networks
As LG's smartphones are now amongst the biggest releases of the year, you'll find that all the major UK networks will offer the manufacturer's phones alongside their various price plans. You can also buy an LG G series phone outright and choose a SIM only deal from a network.
This is great way to get loads of calls, texts and data for a low price each month, as the value of the phone is not included in the monthly cost, unlike the pay monthly plans where the phone is available for free upfront.
LG deals on Mobile-Phones.co.uk
LG's impressive performances in the smartphone industry have seen the manufacturer soar in popularity, with some releases providing an attractive, competitive alternative to the highest-profile flagships. At Mobile-Phones.co.uk you can easily compare prices on LG smartphones, with the phone available for free or at a reduced upfront cost, alongside an eye-catching tariff from one of the featured UK networks.
Subscribe
Sign up to our newsletter for the latest deals
Why compare with Mobile Phones?
Compare phones and tablets and get accurate, unbiased results
Easy filtering so you can see a range of ideal plans and tariffs
Find offers on pay monthly, pay as you go and SIM Only
In-depth reviews of the latest smartphones and tablets
Start searching now to see all the latest deals and offers.