Show phone filters
Select a phone:
Oh no! No phones? You probably chose options that we can't find any deals for, sorry!
Take a look at the things you clicked on again and try to change some options, or start fresh!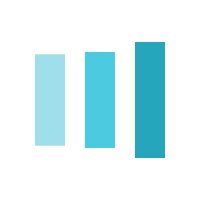 Load more phones
OnePlus – smartphones & tablets
Started in 2013 by two former employees of one of China's largest electronic goods manufacturer, OnePlus has since evolved to become a formidable presence in the global smartphone market thanks to their range of high-quality, innovative smartphones which manage to pack some seriously powerful hardware into devices which are priced considerably lower than any of their competitors.
The company's very first smartphone, the OnePlus One, debuted in 2014 to widespread critical acclaim with particular praise heaped upon its sleek design, flawless performance and unbelievable value, allowing them to stand toe-to-toe with industry behemoths like Apple and Samsung.
Five other OnePlus devices followed, each of which were also beloved by critics. The latest model, the OnePlus 5 was released in June 2017 and quickly became the company's fastest selling device.
Just last month, OnePlus confirmed that they're working on producing their first ever tablet which is currently known as the OnePlus Tab although that name is subject to change.
OnePlus network
In the UK, OnePlus smartphones are only available on the O2 network. They have an excellent variety of different contracts and Pay As You Go deals on offer so you'll easily be able to find one that's suitable for you.
O2 customers have access to a range of fantastic benefits, the best being O2 Priority which enables you to buy tickets to a huge range of different muiscal events 48 hours before they go on sale to the general public.
Android & Oxygen OS
OnePlus smartphones all run Android OS with their own Oxygen interface laid over the top. One of the world most popular operating systems, here Android is as quick and as fluid as ever with each dessert themed version coming jam packed with all kind of brilliant new extras.
Like all great skins, Oxygen is very user-friendly and doesn't come with an excessive amount of its own apps pre-installed, so you should have no issue navigating around its sleek and uncluttered space.
Facts
Carl Pei, one of the company's two founders, was only 24 when he and Pete Lau began OnePlus.
Its motto is "Never Settle".
Originally, their smartphones were only made available through an exclusive invite-only system.
OnePlus serves 42 different countries and regions all around the world.
The company are currently sponsoring the Crystal Maze reboot on Channel 4.
Subscribe
Sign up to our newsletter for the latest deals
Why compare with Mobile Phones?
Compare phones and tablets and get accurate, unbiased results
Easy filtering so you can see a range of ideal plans and tariffs
Find offers on pay monthly, pay as you go and SIM Only
In-depth reviews of the latest smartphones and tablets
Start searching now to see all the latest deals and offers.