Apple iPhone X
The iPhone X is the latest phone from Apple's world-famous range, providing the ultimate iPhone experience as the line finally goes bezel-free and OLED. Read more
From £19.00 a month with no upfront cost
OS iOS
Screen size 5.8"
Camera 12 megapixels
Find your perfect iPhone X deal:
Select a package
Filter deals
Oh no! No deals? You probably chose options that we can't find any deals for, sorry!
Take a look at the things you clicked on again and try to change some options, or start fresh!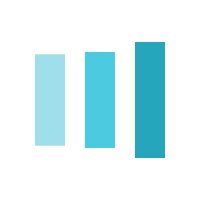 Load more deals
If you buy a product through our website we sometimes earn commission. You can find out more on our About page.
We always aim to provide accurate information but if there's anything we've missed then please get in touch and let us know.
We aim to display as many tariffs available on the market as possible, depending on the data available to Mobile Phones. Legacy tariffs are excluded as well as some more granular tariff information such as international out of bundle rates.
We aim to display as many existing customer tariffs as possible, depending on the data available to Mobile Phones. Existing customers should check with their current provider for additional customer tariffs.
We aim to display as many promotional extras with tariffs as possible, depending on the data available to Mobile Phones. Some promotional extras may not be displayed.
Many discounts and promotions on Mobile Phones will be included in the tariff pricing structure. Automatic cashback is included in the average monthly cost, first-year cost and total contract cost calculations. Some promotions such as gift cards and redemption cashback will need to be claimed by the customer after the tariff is purchased, therefore, we do not include these in our pricing structures. The tariff supplier will be able to give full details of how these promotional extras should be claimed.
Tariffs featuring 'unlimited' allowances may be subject to traffic management or fair usage policies. Please see our guide for more information on how this works.
SIM only deals are limited to 30 day or longer, excluding shorter plans and 'Pay as you go' tariffs.
All prices shown are inclusive of VAT.
Prices shown are based on the assumption a user will not exceed their inclusive allowance. Costs for additional out-of-allowance usage are provided for information only.
If you choose to pay via a method other than direct debit or you would like itemised or paper billing, you may incur additional charges to those displayed on Mobile Phones.
A supplier may increase the price during your contract, but if this is excessive you should be able to exit without penalty. Ofcom has more information on how to complain about your provider and comparative information on complaints handling.
Last updated on the 5th of December at 2:14pm with 110,375 deals.
Our Apple iPhone X Review
The iPhone X is the one you've been waiting for. Apple has created a phone that's as powerful as it is stylish, with the outdated bezels and standard HD screen of old sent packing in favour of an eye-popping Super Retina OLED display that stretches all the way to the edge of the phone. Using the iPhone X is like holding a screen in your hands, allowing for an all-round better smartphone experience.
Apple iPhone X: Display
The display of the iPhone X is very much the "main event" of the device. For the first time, Apple has created a phone with an super HD OLED screen (which they're dubbing Super Retina) that improves on the wonky old standard HD displays of old iPhones. The new display ensures that colours and blacks will be bolder than ever, with the phone able to turn off pixels when they're not used for a true black effect.
The end of the bezels is the other big talking point with the iPhone X, which has been designed in a similar way to the latest Galaxy models. This allows the 5.8-inch display to fit into a smaller phone than the iPhone 8 Plus. The screen effortlessly fits the curved edges of the phone to create a comfortable experience.
Apple iPhone X: Camera
The camera on the iPhone X is another area that has gotten a major overhaul. The front camera now packs in the revolutionary Face ID technology, allowing you to scan in your face and unlock the phone just by looking at it. You'll also be able to pay money via Apple Pay using face authentication. The front camera also benefits from True Depth technology, meaning you can take photos with sharp or artificially blurred backgrounds.
The dual 12-megapixel rear camera also impresses with its power. A larger and faster sensor improves photographs, with colours looking deeper and more apparent on-screen. The dual camera system also allows for up to 10x digital zoom, giving you a wide-angle view on all your photos.
Apple iPhone X: Design
With the design of the iPhone X (as well as the 8 and 8 Plus), Apple has gone back to the glass backing - one of the things that made the iPhone 4 so popular. This gives the phone a heft and a weight that makes it feel like a premium smartphone. This, however, doesn't make it any less sturdy, with the glass made with a strengthening layer that prevents it from smashing if dropped. This backing also means that the iPhone X can be charged wirelessly for the first time in the iPhone's history.
The sides are made with stainless steel that reinforces the phone against any drops as well as making the phone look stylish. The iPhone X is also water and dust-resistant, meaning you won't have to worry about spillages or splashes.
Apple iPhone X: Performance
The iPhone X runs on the new A11 Bionic chip, giving it a power unrivalled in the iPhone range. This chip is up to 70% faster than the A10 when in full power, with the CPU able to harness all 6 cores when you need a turbo boost in the latest high-powered games or apps.
The A11 has also been engineered to give you the best efficiency possible, meaning you can multitask without the phone slowing down and the things you use the phone for the most will be faster. This means that texting and browsing will be done easier as well as using less energy than before. The result of this is that the iPhone X has up to 2 and a half hours more battery life than the iPhone 7.
Apple iPhone X: Features & OS
The iPhone X comes with the new iOS 11. With iOS 11, you'll be able to take control of your phone with gestures, which you'll need thanks to the lack of a home button on the iPhone X. Simply swipe up to get to the homescreen, down to get the control centre and hold the power button to access Siri. Gestures like this are made simple with the iPhone X combined with iOS 11.
iOS 11 also brings with it a host of new features that make the experience more usable and fun. Animojis are new emojis that you animated with your face using the front camera. You can send these in messages to other iPhone users and even send videos of yourself doing it. Apple Music has also been improved, with users able to share playlists with their friends, making it a more social experience.
How much is the Apple iPhone X?
As you'll know if you've been following the pre-release hype of the iPhone X, this phone is expensive. Buying it outright will cost you a whopping £1000 if you buy it from Apple, so that option isn't really recommended unless you have a huge budget for your smartphone. As this is a brand-new, premium device, it's recommended that you get it as part of a Pay Monthly contract, as you can consolidate the phone's cost with your monthly text, calls and data bill.
Apple iPhone X: Our verdict
The iPhone X is the best iPhone yet, combining a new look with improved technology. With the X, Apple has made a phone that stands up amongst the best 2017 has to offer, with a must-see OLED screen that reaches to the edge as well as a vastly improved camera. If you're in the market the the very best smartphones have to offer and have a lot to spend, the iPhone X is ideal.
Apple iPhone X Specification
Display Size: 5.8"
Display Resolution: 2436 x 1125
Display Type: Super Retina HD display
Primary Camera Flash: Quad-LED
Primary Camera Resolution: 4032 x 3024
Primary Camera Megapixels: 12
Secondary Camera Megapixels: 7
Memory Card Slot: None
2G Connectivity: GSM 850/900/1800/1900
3G Connectivity: HSDPA 850/900/1700/1900/2100
4G Connectivity: LTE 700/800/850/900/1700/1800/1900/2100/2600
5G Connectivity:
Bluetooth: 5.0 with A2DP, LE
GPS: A-GPS, GLONASS, Beidou and Galileo
Wi-Fi: 802.11 b/g/n/ac
Processor: Hexa-core
Chipset: Apple A11 Bionic
Talk Time: Up to 21 hours
Weight (grams): 174
Dimensions: 143.6 x 70.9 x 7.7 mm
Battery Type: Non-removable
IP Rating: IP67 - Dust and water resistant
Sim Type: Nano SIM
Operating System: iOS
Compare Apple iPhone X packages
Why compare with Mobile Phones?
Compare phones and tablets and get accurate, unbiased results
Easy filtering so you can see a range of ideal plans and tariffs
Find offers on pay monthly handsets and SIM Only
In-depth reviews of the latest smartphones and tablets
Start searching now to see all the latest deals and offers.