Apple iPhone 7
The iPhone 7 is the next generation of Apple's smartphone series, providing one of the best phone experiences you find in 2016. Read more
From £14.00 a month with no upfront cost
OS iOS
Screen size 4.7"
Camera 12 megapixels
Find your perfect iPhone 7 deal:
Select a package
Filter deals
Oh no! No deals? You probably chose options that we can't find any deals for, sorry!
Take a look at the things you clicked on again and try to change some options, or start fresh!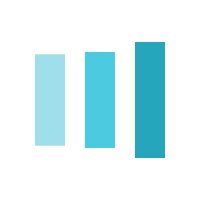 Load more deals
If you buy a product through our website we sometimes earn commission. You can find out more on our About page.
We always aim to provide accurate information but if there's anything we've missed then please get in touch and let us know.
We aim to display as many tariffs available on the market as possible, depending on the data available to Mobile Phones. Legacy tariffs are excluded as well as some more granular tariff information such as international out of bundle rates.
We aim to display as many existing customer tariffs as possible, depending on the data available to Mobile Phones. Existing customers should check with their current provider for additional customer tariffs.
We aim to display as many promotional extras with tariffs as possible, depending on the data available to Mobile Phones. Some promotional extras may not be displayed.
Many discounts and promotions on Mobile Phones will be included in the tariff pricing structure. Automatic cashback is included in the average monthly cost, first-year cost and total contract cost calculations. Some promotions such as gift cards and redemption cashback will need to be claimed by the customer after the tariff is purchased, therefore, we do not include these in our pricing structures. The tariff supplier will be able to give full details of how these promotional extras should be claimed.
Tariffs featuring 'unlimited' allowances may be subject to traffic management or fair usage policies. Please see our guide for more information on how this works.
SIM only deals are limited to 30 day or longer, excluding shorter plans and 'Pay as you go' tariffs.
All prices shown are inclusive of VAT.
Prices shown are based on the assumption a user will not exceed their inclusive allowance. Costs for additional out-of-allowance usage are provided for information only.
If you choose to pay via a method other than direct debit or you would like itemised or paper billing, you may incur additional charges to those displayed on Mobile Phones.
A supplier may increase the price during your contract, but if this is excessive you should be able to exit without penalty. Ofcom has more information on how to complain about your provider and comparative information on complaints handling.
Last updated on the 5th of December at 2:14pm with 110,375 deals.
Our Apple iPhone 7 Review
The Apple iPhone 7 gives you a comprehensive and premium smartphone experience regardless of whether you're an established Apple fan or not. This sleek and stylish device offers great processing power, a stunning Retina display and one of the best camera's you'll find on a smartphone.
Contract or PAYG?
The iPhone 7 is a brand new, premium smartphone, and therefore demands a premium price. If you buy directly from Apple, the iPhone 7 starts at a huge £599 for the 32GB, stretching to £799 for the 256GB model. This means that you're unlikely to want to get this phone on a SIM-only deal, as that would mean paying a lot of money upfront. Likewise, you won't be able to find the iPhone 7 on a pay-as-you-go deal for some time, as iPhones are generally only contract phones, especially on release. Contract is therefore the best way to experience the iPhone 7, as you won't be paying huge amounts upfront and can enter into a contract to cover your calls, texts and mobile internet.
Display
The Retina HD display featured with the iPhone 7 is the best you've ever seen on an iPhone. The 7 features Apple's standard 4.7-inch display, but it's been enhanced with a number of different additions. The display is now 25% brighter than previous models, allowing it to pop and shine so you'll never be squinting at the screen. Users can also experience a wider colour gamut, which gives the phone the capability to display cinema-standard colours with ease.
This makes everything you do on your iPhone more vibrant and exciting, whether it's checking out your friend's latest Facebook photos, texting via Whatsapp or browsing the internet via Safari. 3D Touch also allows you to interact with the display in ways you couldn't before, making the screen more responsive and ergonomic.
Camera
The iPhone's camera has been greatly enhanced for the 7. The camera now features 12 megapixels, making it the best camera that Apple has ever included with its iPhone range. This gives the user enough power to take photos with unparalleled sharpness and clarity, as well as making them perfect for sharing on your favourite social media platform.
As well as extended power, users can enjoy a number of extra features that offer a premium camera experience. This includes optical image stabilisation, which detects how the phone is moving in your hand and stabilises the camera accordingly. This means you can say goodbye to blurry photos when taking a number at a time. Add to this the quad-LED True Tone flash and larger aperture to create photos in any light condition and you have a camera that delivers on its premium promise.
Design
The iPhone 7 has been designed from the ground up to both user-friendly and stylish both at the same time. Building on the classic design of the iPhone 6, the 7 has been made to feel even better in the hand. The curved aluminium and glass design gives it a soft feel whilst also being strong enough to withstand droppages or bumps. The 4.7-inch display is made with glass that curves around the edges and blends into the metal, meaning you won't be able to tell where the glass ends and the aluminium back begins.
As well as adding to the core design, Apple has also included 2 new colour options with the iPhone 7, in the form of Black and Jet Black. Black gives the phone a smooth, matt black effect even on the back (where previous iPhones were only black on the front), with Jet Black offering a glossy, piano style effect across the whole phone. Users can also enjoy classic colours like Silver, Gold and Rose Gold.
Performance
The iPhone 7 has been designed as the most powerful iPhone yet. The new A10 Fusion Chip revolutionises the way the iPhone works by making it both faster and smarter. The new technology on display here means that the iPhone only uses its huge power when it needs it the most, meaning you won't be wasting power when you're performing low-demand tasks such as texting.
The new power of the iPhone 7 also allows for unprecedented battery life. Users can get up to 2 hours longer from just one charge when compared to the iPhone 6, thanks to the A10 Chips efficiency technology. Performance also sees a boost as well, with the iPhone 7 able to run twice as fast as the iPhone 6 and graphics being up to 3 times more powerful. iPhone users can also enjoy an improved storage with the 7, with a 256GB model being available for the first time in the iPhone line.
What's it like for social media?
iPhone users have access to the Apple App Store, which gives you access to all your favourite social media apps. This means that whether you love sharing photos on Instagram and Snapchat, keeping up with your friends on Facebook or seeing the latest trends on Twitter, the iPhone 7 allows you to keep up with every aspect of your life.
The iPhone 7's new features also make interaction with social media easier and more fun. Live Photos add an extra touch to the photos you share, giving you shots that move on the screen. The increased processing power of the iPhone 7 also allows for smoother and faster browsing and going through your various social media feeds. iOS 10 also allows for sharing directly to Twitter, Facebook and Instagram, making it the most social media-friendly mobile OS on the market.
What's it like for games and apps?
Apple's App Store is one of the most widely used digital stores in the mobile world, offering thousands of different apps for any type of iPhone user. As well as standard social media apps mentioned before, users will also be able to enjoy a number of exciting and graphically-intensive games. Whether you're into action games with high graphics settings or simple puzzlers, the processing power of the iPhone 7 runs everything smoothly and quickly.
If you're less into games than the average smartphone user, there's still plenty to enjoy on the App Store. One of the unique features of iOS is the range of Apple-exclusive apps available to iPhone users. Apps such as iTunes U, iMovie, Pages and GarageBand all serve purposes for both work and play, so whether you're writing the next best-seller or editing a home movie, there's an Apple app for you on the App Store.
What we think
The iPhone 7 is one of the best and most sophisticated smartphones on the market today, giving you unprecedented speed, power, precision and style. Whether you use your phone as a work or media device, the iPhone 7 has everything you could need in a smartphone and more.
Apple iPhone 7 Specification
Display Size: 4.7"
Display Resolution: 1334 x 750
Display Type: IPS
Primary Camera Flash: Quad-LED
Primary Camera Resolution: 4608 x 2592
Primary Camera Megapixels: 12
Secondary Camera Megapixels: 7
Memory Card Slot: None
2G Connectivity: GSM
3G Connectivity: HSDPA
4G Connectivity: LTE
5G Connectivity:
Bluetooth: 4.2 with LE
GPS: A-GPS and GLONASS
Wi-Fi: 802.11 a/b/g/n/ac
Processor: 2.3 GHz Quad-core
Chipset: Apple A10 Fusion
Talk Time: Up to 14 hours
Weight (grams): 138
Dimensions: 138.3 x 67.1 x 7.1 mm
Battery Type: Non-removable
IP Rating: IP67 - Dust and water resistant
Sim Type: Nano SIM
Operating System: iOS
Compare Apple iPhone 7 packages
Why compare with Mobile Phones?
Compare phones and tablets and get accurate, unbiased results
Easy filtering so you can see a range of ideal plans and tariffs
Find offers on pay monthly handsets and SIM Only
In-depth reviews of the latest smartphones and tablets
Start searching now to see all the latest deals and offers.