Samsung Galaxy A8
A lovely super AMOLED display, smooth performance and unique dual-lens selfie camera combine to make the Galaxy A8 the perfect choice for the budget conscious Samsung fan. Read more
Free from £14.50 a month
OS Android
Screen size 5.6''
Camera 16 megapixels

Find your perfect Galaxy A8 deal:
Select a package
Filter deals
Oh no! No deals? You probably chose options that we can't find any deals for, sorry!
Take a look at the things you clicked on again and try to change some options, or start fresh!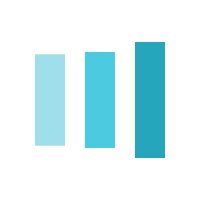 Load more deals
If you buy a product through our website we sometimes earn commission. You can find out more on our About page.
We always aim to provide accurate information but if there's anything we've missed then please get in touch and let us know.
We aim to display as many tariffs available on the market as possible, depending on the data available to Mobile Phones. Legacy tariffs are excluded as well as some more granular tariff information such as international out of bundle rates.
We aim to display as many existing customer tariffs as possible, depending on the data available to Mobile Phones. Existing customers should check with their current provider for additional customer tariffs.
We aim to display as many promotional extras with tariffs as possible, depending on the data available to Mobile Phones. Some promotional extras may not be displayed.
Many discounts and promotions on Mobile Phones will be included in the tariff pricing structure. Automatic cashback is included in the average monthly cost, first-year cost and total contract cost calculations. Some promotions such as gift cards and redemption cashback will need to be claimed by the customer after the tariff is purchased, therefore, we do not include these in our pricing structures. The tariff supplier will be able to give full details of how these promotional extras should be claimed.
Tariffs featuring 'unlimited' allowances may be subject to traffic management or fair usage policies. Please see our guide for more information on how this works.
SIM only deals are limited to 30 day or longer, excluding shorter plans and 'Pay as you go' tariffs.
All prices shown are inclusive of VAT.
Prices shown are based on the assumption a user will not exceed their inclusive allowance. Costs for additional out-of-allowance usage are provided for information only.
If you choose to pay via a method other than direct debit or you would like itemised or paper billing, you may incur additional charges to those displayed on Mobile Phones.
A supplier may increase the price during your contract, but if this is excessive you should be able to exit without penalty. Ofcom has more information on how to complain about your provider and comparative information on complaints handling.
Last updated on the 10th of August at 8:06am with 88,742 deals.
Our Samsung Galaxy A8 Review
The trimmed down version of the S8 might not quite as good as it's biggest rival in the mid-range smartphone bracket, the excellent OnePlus 6, it's still a fantastic device and a great option for anyone looking for that classic Android experience on a budget.
Contract, PAYG or SIM Only?
Opting for a pay monthly contract and buying the device outright both make for perfectly viable options with the Samsung Galaxy A8.
You can generally pick it up from anywhere between £300 and £400, which is nowhere near the staggering price of some top-tier smartphones, if you'd like the flexibility of an unlocked smartphone or choose to enjoy the the convenience of having all of your minutes, texts and data automatically delivered every month.
Display
The Samsung Galaxy A8's 5.6-inch display boasts the Korean smartphone manufacturer's own Super AMOLED technology and 1080p Full HD display which work to create brilliantly rich, vibrant colours and ensure everything appears pleasingly sharp.
Both brightness levels and viewing angles are excellent, but although the A8 is labelled as having an Infinity Display that refers to a trendy and very tall 18.5:9 display ratio rather than the smoothly curved edges of the S8.
Still, it makes the A8 a great choice for anyone who's looking to do a lot of HD streaming or gaming, as it allows for a much larger display without having to have an awkward, chunkier design.
Camera
In daylight or well-lit indoor conditions you'll find that the A8's single auto-HDR 16MP rear lens camera is a pretty capable snapper. Any images you capture will appear really crisp and bright with great levels of contrast and a shutter speed so fast that'll you never miss a moment.
Darker conditions are unfortunately where the A8 really starts to show its status as a mid-range smartphone often producing quite noisy and grainy images that lack a lot clear of detail.
The unusual dual-lens 8MP front selfie camera is an unexpected highlight, allowing you to apply that Instagram worthy bokeh effect to your selfies with Live Focus, and although you can't shoot video in 4K, 1080p footage will still look great thanks to an effective EIS.
Design
Two sheets of impressively tough Gorilla Glass 4 coat the slightly curved back and front the A8 with a functional band of metal running all the way around the side. It's polished and shiny enough but lacks that ultra-glossy finish of a top-tier premium smartphone.
Samsung have wisely avoided copying Apple's divisive notch and, as with the S8 and S9, simply opted for some attractively slim bezels instead. The A8's home button is digital so it's only the top one that actually holds anything, the dual selfie camera set-up and a loud, decent quality speaker.
Unlike many of its rivals, the A8 is also water-resistant up to IP68 and features a headphone jack.
Performance
While the A8's Exynos 7885 octa-core chipset and 4GB of RAM might not be the most powerful set of hardware around, they combine to deliver a perfectly average performance and generally make day-to-day tasks like switching between apps and browsing the web feel nicely slick.
Mobile gaming on the hand, can be a bit of a mixed bag. The vast majority run seamlessly without any issues but some of the more graphically-intensive offerings do have the tendency to stutter a bit. Not to the extent that they're completely unplayable, but it's something worth bearing in mind if you play those kinds of games often.
Battery life is also pretty good and, providing you're not completely hammering away at it by hotspotting or streaming lots of HD Netflix over mobile data, should easily last you right up until you plug it in for an overnight charge.
Features and OS
It's a bit of shame that the A8 runs the 7.7.1 Nougat version of Android with Samsung's custom interface laid over the top instead of the newer 8.1 Oreo but despite being a little over two years old, it still feels fantastically intuitive to use and boasts some excellent extras like a handy always on display, multi-window and support for Samsung Pay.
A mix of Microsoft Office and Samsung's own surprisingly high-quality apps come already pre-installed on the A8, but Google's always reliable set are available to download for free from the Galaxy app store if you'd prefer to use those instead.
The A8 also marks the first time that a mid-range Samsung device has featured support for the Samsung Gear VR headset.
What We Think
Those seeking an affordable Android phone should most definitely consider the Samsung Galaxy A8. A vivid Full HD screen with an Infinity Display is a particular highlight, making anything you stream look superb, but a great performance and a solid camera with a dual-lens 8MP selfie camera also impress.
Samsung Galaxy A8 Specification
Display Size: 5.6''
Display Resolution: 1080 x 2220
Display Type: Super AMOLED
Primary Camera Flash: LED
Primary Camera Resolution: 1080 x 2220
Primary Camera Megapixels: 16
Secondary Camera Megapixels: 16
Memory Card Slot: MicroSD up to 256GB
2G Connectivity: GSM
3G Connectivity: HSDPA 850/900/1800/1900
4G Connectivity: LTE 850/1700/1800/1900/2100/2300/2500/2600
5G Connectivity:
Bluetooth: 5.0, A2DP. EDR, LE
GPS: A-GPS
Wi-Fi: 802.11 a/b/g/n/ac
Processor: 2.2 GHz Octa-core
Chipset: Exynos 7885
Talk Time: Up to 24 hours
Weight (grams): 172
Dimensions: 149.2 x 70.6 x 8.4 mm
Battery Type: Non-removable
IP Rating: IP68 - Dust and water resistant over 1.5 meter and 30 minutes
Sim Type: Nano SIM
Operating System: Android
Compare Samsung Galaxy A8 packages
Get in touch
For offline comparisons or other support, contact us at:
Why compare with Mobile Phones?
Compare phones and tablets and get accurate, unbiased results
Easy filtering so you can see a range of ideal plans and tariffs
Find offers on pay monthly handsets and SIM Only
In-depth reviews of the latest smartphones and tablets
Start searching now to see all the latest deals and offers.