Samsung Galaxy S9
Sporting a similar design to its predecessor, the S9 may look familiar but on board there's an exceptional camera. The dual-aperture technology is a game-changer, responding to changes in light, and the enhanced slow-mo capture is seriously impressive. Read more
From £0 a month with no upfront cost
OS Android
Screen size 5.8"
Camera 12 megapixels
Find your perfect Galaxy S9 deal:
Select a package
Filter deals
Oh no! No deals? You probably chose options that we can't find any deals for, sorry!
Take a look at the things you clicked on again and try to change some options, or start fresh!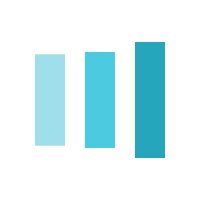 Load more deals
If you buy a product through our website we sometimes earn commission. You can find out more on our About page.
We always aim to provide accurate information but if there's anything we've missed then please get in touch and let us know.
We aim to display as many tariffs available on the market as possible, depending on the data available to Mobile Phones. Legacy tariffs are excluded as well as some more granular tariff information such as international out of bundle rates.
We aim to display as many existing customer tariffs as possible, depending on the data available to Mobile Phones. Existing customers should check with their current provider for additional customer tariffs.
We aim to display as many promotional extras with tariffs as possible, depending on the data available to Mobile Phones. Some promotional extras may not be displayed.
Many discounts and promotions on Mobile Phones will be included in the tariff pricing structure. Automatic cashback is included in the average monthly cost, first-year cost and total contract cost calculations. Some promotions such as gift cards and redemption cashback will need to be claimed by the customer after the tariff is purchased, therefore, we do not include these in our pricing structures. The tariff supplier will be able to give full details of how these promotional extras should be claimed.
Tariffs featuring 'unlimited' allowances may be subject to traffic management or fair usage policies. Please see our guide for more information on how this works.
SIM only deals are limited to 30 day or longer, excluding shorter plans and 'Pay as you go' tariffs.
All prices shown are inclusive of VAT.
Prices shown are based on the assumption a user will not exceed their inclusive allowance. Costs for additional out-of-allowance usage are provided for information only.
If you choose to pay via a method other than direct debit or you would like itemised or paper billing, you may incur additional charges to those displayed on Mobile Phones.
A supplier may increase the price during your contract, but if this is excessive you should be able to exit without penalty. Ofcom has more information on how to complain about your provider and comparative information on complaints handling.
Last updated on the 6th of December at 6:20pm with 100,215 deals.
Our Samsung Galaxy S9 Review
Perhaps recognising that Apple has gained a reasonably sturdy fanbase without necessarily changing the look of its next-gen flagships, Samsung has followed suit. In fairness, there was very little wrong with the design of the S8, so why change it? Instead the focus is on the camera, which delivers something genuinely groundbreaking, and a world's first for smartphones in its dual aperture technology.
Is the camera enough to warrant the purchase of this over its now-cheaper predecessor? We cast a keen eye over the elegantly crafted contemporary contraption some, if not all, are referring to as… the Samsung Galaxy S9.
Samsung Galaxy S9: Display
This is easy. It's the S8 display. So, there isn't a lot more to add beyond that.
A little recap for those unaware of its specs and general goodness: it's a 5.8-inch Quad HD+ Super AMOLED Infinity display, spilling over the sides to create a more immersive viewing experience. It's rich, bright and beautifully crisp, with the taller 18:5:9 aspect ratio aiding with usability when wielding such a large screen.
You're left with a mere 10% of the front of the phone that isn't display, so it looks stunning, and viewing video on it is sublime. It's unsurprisingly adept at handling split-screen usage as well, so it's got everything and it's no shock that Samsung kept things as they were.
Samsung Galaxy S9: Camera
If there's a single reason to get this phone then it's the camera. Samsung's strap line for the phone is "The Camera. Reimagined." so there's no messing around when it comes to USP. The camera adapts to light like a human eye, which is a huge dollop of impressive.
The dual aperture lens can switch between lighting conditions, expanding and contracting as an eye would. The F1.5 aperture mode pulls in light, whilst the F2.4 mode delivers sharp images in daylight. The quality of photos in tricky lighting really is superior to anything else on the smartphone market.
There's also a marked improvement in slow-motion video capture, with the frame rate boosted to 960fps. With 240fps you can get 1080p resolution, or Full HD, but even at 920fps the S9 can record at 720p. It shows on the playback, with brilliant clarity and slick movement making for a great slice of slow-mo action. If you've got a friend who can do a couple of backflips then call them in.
Samsung Galaxy S9: Design
As we've already alluded to, visually you'll think you're looking at the S8, and there's no quarrel with that. Its glass and metal body boasts the kind of high-grade build quality you expect from a premium phone, and the curved edges soften the design, which is of course enhanced exponentially by that stunning display.
A tweak arrives in the form of the relocated fingerprint sensor; it now finds itself under the camera, as opposed to its adjacent positioning on the S8, which received a somewhat muted response.
Does this solve the problem? Is there even a problem to solve? In our opinion it wasn't an issue, and nothing much has changed with this alteration. If you don't like a fingerprint sensor on the back, then this is unlikely to sway your feelings.
Samsung Galaxy S9: Performance
In terms of performance, the Galaxy S9 will run on Samsung's Exynos 9810 processor (except in the US where it will be Qualcomm's Snapdragon 845). Expect this to provide plenty of power, as the phone dismissively handles your abundance of needy requests with the kind of mesmerising yet nonchalant swagger that would be utterly reprehensible, were it to appear in human form.
There's 4GB of RAM, which is half of the S9 Plus but still fine, and in terms of battery you're looking at the same performance as the S8. This might rile some, but you should get a day on a single charge, unless you rinse the poor thing to pieces.
Samsung Galaxy S9: Features & OS
The S9 comes with Android 8 Oreo, which runs super smoothly thanks to the 4GB of RAM, and Touchwiz UI lightly coats proceedings to ensure Samsung's own stamp is present on the Android paving slab.
There are plenty of features to mess around with and generally enjoy, whether that's daily or just once. A rival to Apple's Animoji emerges in the form of AR Emoji. It won't be for everyone, but if you want a 3D character of yourself formed through a selfie, then look no further.
There's also Bixby Vision, which is built into your camera and offers real-time translations. It also lets you know the calorific value of your food, and can identify landmarks or businesses.
How much is the Samsung Galaxy S9?
You know the drill: flagship phone means peak price, and the S9 is no different. Expect to pay around £740 to own the phone outright, and then you can take advantage of any number of SIM Only deals giving you plenty of calls, texts and data each month. Pay as you Go is not really worth considering when you can get such a good deal on SIM only and only commit to a monthly rolling contract.
If you don't fancy throwing a monkey and a half at your phone (needless cockney slang reference there, free of charge), then take up a contract, with many dizzying variations available to you. Expect just about every network to offer something competitive on the S9, but you're likely to still need around £250 upfront if you want to get under £40 a month.
Those of you looking to completely dodge the upfront cost altogether will be looking at around £50 a month, and you should be able to get a decent amount of monthly data at that price too.
Samsung Galaxy S9: Our verdict
It's brought down the price of the heart-achingly beautiful S8. This is good, but in a way that means maybe you should go and buy the S8. Or not. It's really down to the camera, because design-wise you're basically getting the S8 with a tweak on fingerprint sensor placement. Even that tweak has arguably solved very little, and perhaps there isn't even a problem to solve. The brilliant LG G2 had a fingerprint sensor on the back, so it's not really a big deal.
However, what you're paying for with the S9 is not just premium build, a superb display and high-end design that already existed on its predecessor. This smartphone delivers a camera that raises the bar; it that represents a change-up in technology that demands attention and delivers on the results. There's always room to manoeuvre and improve when it comes to the camera, and Samsung has taken this opportunity to show us something progressive and impressive in equal measure.
Samsung Galaxy S9 Specification
Display Size: 5.8"
Display Resolution: 2960 x 1440
Display Type: Super AMOLED
Primary Camera Flash: Dual-LED
Primary Camera Resolution: 4032 x 3024
Primary Camera Megapixels: 12
Secondary Camera Megapixels: 8
Memory Card Slot: MicroSD up to 256GB
2G Connectivity: GSM 850/900/1800/1900
3G Connectivity: HSDPA 850/900/1700/1900/2100
4G Connectivity: LTE 700/800/850/900/1700/1800/1900/2100/2300/2500/2600
5G Connectivity:
Bluetooth: 5.0 with A2DP, LE
GPS: A-GPS, GLONASS, Beidou and Galileo
Wi-Fi: 802.11 a/b/g/n/ac
Processor: 2.9 GHz Quadcore x 1.9 GHz Quadcore
Chipset: Exynos 9 9810
Talk Time:
Weight (grams): 155
Dimensions: 144 x 68 x 8 mm
Battery Type: Non-removable
IP Rating: IP68 - Dust and water resistant over 1.5 meter and 30 minutes
Sim Type: Nano SIM
Operating System: Android
Compare Samsung Galaxy S9 packages
Why compare with Mobile Phones?
Compare phones and tablets and get accurate, unbiased results
Easy filtering so you can see a range of ideal plans and tariffs
Find offers on pay monthly handsets and SIM Only
In-depth reviews of the latest smartphones and tablets
Start searching now to see all the latest deals and offers.